Exploring the foundations of our Creator's world
Chemistry students are the people who get excited about exploring the very foundations of our God-given world. Why does matter behave the way it does? What elements create the world around us and what makes them unique? How do chemicals interact in living things? If you find joy in discovering the answers to these questions, a Chemistry minor may be your calling!
At Concordia, we know what it's like to get excited about titration and the pH scale! We've designed a well-rounded curriculum to help you advance as a scientist and develop analytic reasoning. Our chemistry program meets the requirements for an American Chemical Society (ACS) certified degree, and we are currently in the process of applying for this important distinction. Our Chemistry program offers you a liberal arts education with a Christian emphasis, as well as interactive learning in the classroom and the lab, research opportunities, and instruction from professors with industry experience.
A significant portion of your studies will take place in our recently constructed laboratories, with state-of-the-art technology and equipment. Whenever possible, our faculty takes a hands-on approach to learning, which is why you'll soon be comfortable in a lab! You'll gain a thorough knowledge of the various areas within chemistry, including organic, inorganic, analytical, physical, and biochemistry. You may also work one-on-one with a faculty member to conduct an undergraduate research project.
Career Paths
Chemist
Pharmacist
Physician Assistant
Physical Therapist
Physician
Teacher
Professor
Researcher
Undergraduate Application Steps
It's time to help you become a Cardinal! Just follow these simple steps to complete your application.

For first-time freshman:
Submit your online application
Have your school send your official high school transcripts. Transcripts may be mailed or sent via a transcript processing service to:
Concordia University Ann Arbor
Admissions Office
4090 Geddes Rd
Ann Arbor, MI 48104
Send your official ACT or SAT scores.
Scores on your high school transcript will be considered official. If your school does not put scores on transcripts, please contact ACT or College Board.
For transfer students:
Submit your online application
Submit official transcripts from all colleges/universities attended
*Transfer students with less than 60 college credits completed will also submit official high school transcripts. Students who have less than 30 college credits also need to submit official ACT or SAT scores. Scores on your high school transcript will be considered official.
Minimum Requirements
A minimum GPA of a 2.5/4.0 (C average) or higher
ACT composite of 18 or above
SAT equivalent of 940 or higher for combined math and evidence-based reading and writing (for tests taken after March 2016).
*If your GPA or ACT score falls below the minimum for acceptance, your admissions counselor may ask you to retake the test or supply additional documents, such as an essay or letters of recommendation, to complete the application.
Required Academic Coursework in High School
A minimum of 16 units of high school (secondary school) work is required, of which at least 11 should be in basic liberal arts areas. Units should be distributed as follows:
English: At least three units, but four are strongly recommended.
Mathematics: Two units of college-prep math, preferably one each in Algebra and Geometry.
Natural Science: Two units, preferably one each in Biology, Physics or Chemistry.
Social Studies: Two units, preferably one each in world history and American history.
Liberal Arts: Two units of the same foreign language or additional units in one or more of the other listed subjects or in fine arts.
Other Electives: Five units from any area of academic study, but ideally from the areas listed above.
German or Latin is recommended for pre-seminary students.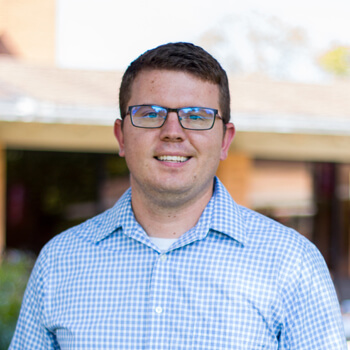 ---
Education
Ph D - Chemistry, Virginia Commonwealth University (2015)
BS - Chemistry, University of Michigan (2009)
---
Research Interests
Organic Synthesis
Pharmaceutical Process Development
---
Teaching Interests
Chemistry
Organic Chemistry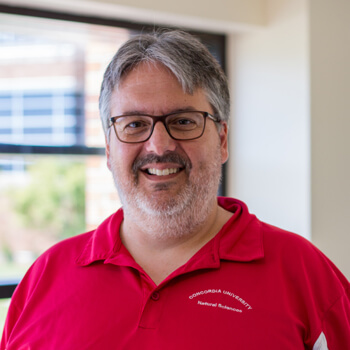 ---
Education
Ph D - Chemistry, University of Arkansas (1999)
BS - Chemistry, Southeastern Louisiana University (1993)
---
Contributions
Schwehm, J. (2017). Course Goals as an Organizational Structure and Just-In-Time Teaching and Process Oriented Guided Inquiry Learning. Teaching Naked Techniques-A Practical Guide to Designing Better Classes by Jose' Antonio Bowen and C. Edward Watson. San Francisco, California: JOSSEY-BASS A Wiley Brand. http://4090...
Durham, K. & Schwehm, J. (2015). Practitioner's Corner: New Partnership with Faculty. NCLCA Spring Newsletter. (Spring 2015 Edition, pp. Spring 2015 Edition). Clarksville Tennessee: National College Learning Center Association Newsletter. http://www.nclca.org
Schwehm, J., Fitch, C., Dang, B., Garcia-Moreno, B. & Stites, W., (2003). Changes in Stability Upon Charge Reversal and Neutralization Substitution in Staphylococcal Nuclease Are Dominated by Favorable Electrostatic Effects 42 Biochemistry.
Schwehm, J., Kristyanne, E., Biggers, C. & Stites, W., (1998). Stability Effects of Increasing the Hydrophobicity of Solvent-Exposed Side Chains in Staphylococcal Nuclease" 37 Biochemistry.
---
Presentations
Peckham, E., Schwehm, J. & Durham, K., (2016). Using Dialogue-Rich Active Learning Environments within the Context of a Lutheran Perspective of Student as a Vocation to Enhance Student Learning and Dialogue. Oral Presentation. Mequon, WI.
Schwehm, J. (2014). Teaching metabolic pathways within the real world context of dieting and the obesity epidemic. Paper. Grand Valley State University Allendale, MI.
Schwehm, J. (2014). The World Became Flesh and Dwelt Among Us: The Central "Memory" of Humanity. Paper. Ann Arbor.
Schwehm, J. (2012). Developing a ChemPath to Supplement POGIL in-class Activities. Oral Presentation. State College, PA at Penn St. University.
Schwehm, J., Wilk, D. & Wieselman, D., (2011). Effects of Tetrahydrofuran on the reproduction of Daphnia pulex: Recommendations for Fullerene (C60) Toxicity Testing. Poster. Anaheim, California.
Schwehm, J., Jairo, G. & Szetu, M., (2011). Probing the Aggregation Behavior of Beta Amyloid Peptide in the Presence of Sodium Dodecyl Sulfate. Poster. Anaheim, California.
---
Research Interests
Chemistry Education
Protein Aggregation
---
Teaching Interests
General Chemistry
Biochemistry
Connect with a Counselor
Please select the area that best describes you from the options below.