Become the kind of exceptional teacher that children deserve
All children are sponges when it comes to learning, but children from birth to 3rd grade are especially so. They're so fresh in the world. They soak everything up, everything you put in front of them is something they learn from. What an honor, what a responsibility!
As an early childhood educator, you will have the opportunity to have an incredible impact on the way children will learn as they grow up. You'll learn how to plan curriculum, instruction, and activities for young children, and how to use music, art, movement, and dramatic play to encourage creative expression and learning. You'll learn how to perform formal and informal assessments of young children, including observation, analysis, reporting, and application of results. 
Upon completion of the program, you'll be eligible for the State of Michigan's Early Childhood Education endorsement (ZS). With your degree in Early Childhood Education, you'll be able to teach in early childhood settings, like Head Start, Great Start Readiness Program (GSRP), and other government-funded programs. Beyond these obviously useful qualifications and certifications, you will be equipped with the skills that are necessary to effectively manage classroom and design and assess curriculum. With the Christian component to the education you receive, the influence you have on the children you teach will expand beyond mathematics and grammar; it will reveal to them the love of Jesus and inspire them to grow in their faith as well. 
Career Paths
Teaching Assistant
Family Services Coordinator
Kindergarten Teacher
Daycare Provider
Undergraduate Application Steps
It's time to help you become a Cardinal! Just follow these simple steps to complete your application.

For first-time freshman:
Submit your online application
Have your school send your official high school transcripts. Transcripts may be mailed or sent via a transcript processing service to:
Concordia University Ann Arbor
Admissions Office
4090 Geddes Rd
Ann Arbor, MI 48104
Send your official ACT or SAT scores.
Scores on your high school transcript will be considered official. If your school does not put scores on transcripts, please contact ACT or College Board.
For transfer students:
Submit your online application
Submit official transcripts from all colleges/universities attended
*Transfer students with less than 60 college credits completed will also submit official high school transcripts. Students who have less than 30 college credits also need to submit official ACT or SAT scores. Scores on your high school transcript will be considered official.
Minimum Requirements
A minimum GPA of a 2.5/4.0 (C average) or higher
ACT composite of 18 or above
SAT equivalent of 940 or higher for combined math and evidence-based reading and writing (for tests taken after March 2016).
*If your GPA or ACT score falls below the minimum for acceptance, your admissions counselor may ask you to retake the test or supply additional documents, such as an essay or letters of recommendation, to complete the application.
Required Academic Coursework in High School
A minimum of 16 units of high school (secondary school) work is required, of which at least 11 should be in basic liberal arts areas. Units should be distributed as follows:
English: At least three units, but four are strongly recommended.
Mathematics: Two units of college-prep math, preferably one each in Algebra and Geometry.
Natural Science: Two units, preferably one each in Biology, Physics or Chemistry.
Social Studies: Two units, preferably one each in world history and American history.
Liberal Arts: Two units of the same foreign language or additional units in one or more of the other listed subjects or in fine arts.
Other Electives: Five units from any area of academic study, but ideally from the areas listed above.
German or Latin is recommended for pre-seminary students.
Jennifer A. Nisbett Brewer
Instructor
Phone: (734) 995-7366
Email: jennifer.brewer@cuaa.edu

Bio
Prof. Brewer is currently Early Childhood Education coordinator. She places and supervises student teachers and practicum students as well as teaches courses in the School of Education and mentors students. Prof. Brewer is an active member of the Michigan Association for the Education of Young Children and helps at the state conference. She also speaks at state and local conferences.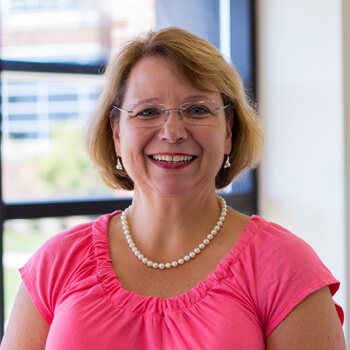 ---
Education
Ph D - Early Childhood Education, Walden University
MA - Early Childhood Education, Eastern Michigan University (2004)
---
Research Interests
Play as a teaching strategy in the early childhood classroom
The Development of Executive Function Skills through Play
---
Teaching Interests
Parent Partnerships
Assessment
Lutheran Teaching Diploma
Do you feel called to educate, influence, and prepare the next generation of the LCMS church? Our Lutheran Teaching Diploma is designed to prepare you to teach specifically in Lutheran schools. Learn more about the 
Lutheran Teaching Diploma
 here.
Connect with a Counselor
Please select the area that best describes you from the options below.