School of Arts and Sciences
|
Department of Health and Human Performance
Bachelor of Science in Exercise Science
A Bachelor's in Exercise Science can prepare you for many paths that shape people's lives for the better, from becoming a health care professional, working in fitness training, conducting clinical research or wellness coaching.
Become a beacon for a higher quality of life
Your studies will consist of a wide range of knowledge that fosters physical health. This program will allow you to help people move towards personal growth and reach their full potential. You can promote physical fitness and healthy lifestyle choices. You will study how to prevent injury and illness and to keep people youthful and fit. You will examine how diet affects the body and how to harness the power of good nutrition including quality food, digestion and absorption. You will explore exercise physiology to learn movement and coordination and the practices that help keep the body active.
On-campus
All courses offered face-to-face on Ann Arbor's campus.
You will participate in the multidisciplinary study of human movement from biological, physical and health science. You will understand body behavior and optimization and study the inner workings of the body systems, bones, tissue and muscles. Through this core understanding of the body, you will be able to serve others and help them be their best version. Whether through exercise, weight control, injury prevention or physical fitness, you'll understand exercise testing and prescription for healthy and at-risk populations. After learning about weight training, and educating others on the impact of lifestyle choices, you will create and design effective exercise programs.
Topics you'll cover along the way include nutrition, stress, weight management, disease prevention, and psychological aspects of exercise. Students graduating with a Bachelor of Arts degree in Exercise Science are prepared for entry-level positions like exercise/fitness specialist, group fitness instructor, personal trainer, work in corporate fitness programs and health clubs, or as a strength and conditioning coach in high schools, colleges, and professional sport teams. This program also has a focus on clear communication, collaboration, critical-thinking, leadership and facilitating learning. During this program, you will learn tracking, data analysis and research techniques that you can integrate into your practice.
You will be expected to study exercise physiology and kinesiology in applied settings. You will learn about topics such as training, conditioning, rehabilitation and stretching. You will take courses that cover the cardiorespiratory, nervous and musculoskeletal systems and how they respond to activity. Our new, state-of-the-art Human Performance Lab boasts hands-on equipment for preparation and training in the exercise science fields. The Exercise Science program gives you the opportunity to gain valuable internship experience dependent upon your career goals. As a graduate, you'll be prepared for entry-level positions and/or graduate school due to four years of high-level instruction and practical experience.
Recommended for you (based on programs you've viewed)
Undergraduate Application Steps
It's time to help you become a Cardinal! Just follow these simple steps to complete your application.

For first-time freshman:
Submit your online application
Have your school send your official high school transcripts. Transcripts may be mailed or sent via a transcript processing service to:
Concordia University Ann Arbor
Admissions Office
4090 Geddes Rd
Ann Arbor, MI 48104
Send your official ACT or SAT scores.
Scores on your high school transcript will be considered official. If your school does not put scores on transcripts, please contact ACT or College Board.
For transfer students:
Submit your online application
Submit official transcripts from all colleges/universities attended
*Transfer students with less than 60 college credits completed will also submit official high school transcripts. Students who have less than 30 college credits also need to submit official ACT or SAT scores. Scores on your high school transcript will be considered official.
Minimum Requirements
A minimum GPA of a 2.5/4.0 (C average) or higher
ACT composite of 18 or above
SAT equivalent of 940 or higher for combined math and evidence-based reading and writing (for tests taken after March 2016).
*If your GPA or ACT score falls below the minimum for acceptance, your admissions counselor may ask you to retake the test or supply additional documents, such as an essay or letters of recommendation, to complete the application.
Required Academic Coursework in High School
A minimum of 16 units of high school (secondary school) work is required, of which at least 11 should be in basic liberal arts areas. Units should be distributed as follows:
English: At least three units, but four are strongly recommended.
Mathematics: Two units of college-prep math, preferably one each in Algebra and Geometry.
Natural Science: Two units, preferably one each in Biology, Physics or Chemistry.
Social Studies: Two units, preferably one each in world history and American history.
Liberal Arts: Two units of the same foreign language or additional units in one or more of the other listed subjects or in fine arts.
Other Electives: Five units from any area of academic study, but ideally from the areas listed above.
German or Latin is recommended for pre-seminary students.
Amber Melick
MS, AT, ATC, CAT(C)
Assistant Professor
Office: Ann Arbor North Building N263
Phone: (734) 995-7488

Bio
Amber received her B.S. in Kinesiology-Athletic Training from CSU, Fresno and her M.S. in Kinesiology from CSU, Fullerton. Prior to coming to Ann Arbor, she was an adjunct instructor and certified athletic trainer at Fullerton College.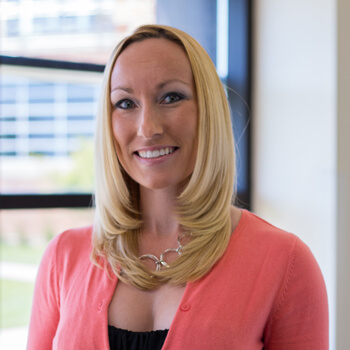 ---
Education
MS - Kinesiology, California State University, Fullerton (2008)
BS - Kinesiology, California State University, Fresno (2006)
---
Contributions
Giacomazzi, A. (2018). Juggling Act. Training and Conditioning.

http://training-c...

Giacomazzi, A. (2017). Clinic to the Classroom. Training and Conditioning.

http://training-c...

Melick, A. (2009). Analysis of the Impact Performance of Ice Hockey Helmets Using Two Different Test Methods. (4 ed.,vol. 6,pp. 1-7). Journal of ASTM International.
---
Research Interests
Concussions in hockey
Skin infections in the wrestling population
---
Teaching Interests
Athletic Training
Strength and Conditioning
Timothy Neal
MS, AT, ATC, CCISM
Program Director - Master of Athletic Training Program (Ann Arbor), Assistant Professor
Office: Ann Arbor North Building 260
Phone: (734) 995-7463

Bio
Timothy Neal is an assistant professor in health and human performance, and is the program director of athletic training education. He is very active in scholarship, policy writing, and task forces for the NCAA and the National Athletic Trainers' Association.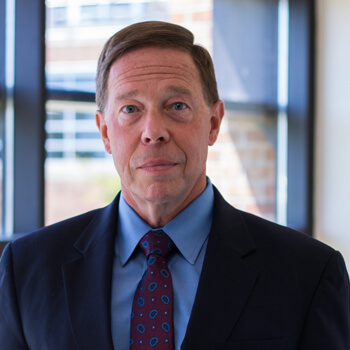 ---
Education
MS - Health Education, Syracuse University (1981)
BS - Health Education, Ohio University (1979)
---
Contributions
Neal, T. (2019). Athletic Training Excellence Starts with Ethics. In none (Ed.), (doi:10.3928/19425864-20190925-01 ed.,vol. November, 2019- on line,pp. 2). Ithaca, NY: Athletic Training and Sports Care.
---
Presentations
Neal, T. (2020). Psychological Factors That Moderate and Mediate Response to Injury for the Athlete with ADHD. Lecture. 2020 TATS annual meeting. Nashville, TN.
Neal, T. (2020). Suicide Risk Assessment in the Secondary School Setting. Lecture. 2020 TATS annual meeting. Nashville, TN.
Neal, T. (2017). The Other Worst Moments for Student-Athletes: Mental Health Issues. Oral Presentation. America East Conference Health & Safety Summit. Stony Brook, NY.
---
Research Interests
Athletic training
Risk management
---
Teaching Interests
Athletic training
Liability in sports medicine
Kristin M. Shuman
Ed.D., RSCC, CSCS
Associate Professor
Office: Ann Arbor North Building 265
Phone: (734) 995-7492

Bio
Dr. Shuman joined the faculty of CUAA in August 2017. She currently heads the undergraduate Exercise Science program (BS) and the implementation of the programs curriculum. Prior to CUAA, Dr. Shuman was the Director of Strength and Conditioning at Idaho State University, where she designed, implemented, tested, and evaluated over 300 student-athletes. Her experience in the weight room, as well as the copious amount of time spent performing research in the Human Performance Lab has translated directly into the classroom. A Registered Strength and Conditioning Coach (RSCC), a well deserved recognition, as well as a Certified Strength and Conditioning Specialist (CSCS), both through the National Strength and Conditioning Association, makes Dr. Shuman the resident expert on sport performance and injury prevention.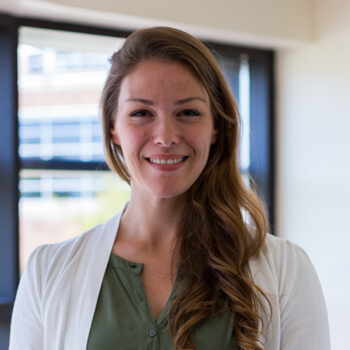 ---
Education
EDD - Educational Leadership , Idaho State University (2017)
MPE - Athletic Administration, Idaho State University (2011)
BS - Sports Medicine, Eastern Michigan University (2008)
---
Contributions
Shuman, K. (2019). Grant Proposal Preparation Readiness: A Glimpse at the Education Level of Higher Education Faculty. (1 ed.,vol. 50,pp. 89-107). Journal of Research Administration.
Shuman, K. (2018). "Considerations for Female Athletes." In Jim Kielbaso and Toby Brooks (Ed.), Principles of Athletic Strength and Conditioning: The Foundations of Success in Training and Developing the Complete Athlete. (pp. 207-215). Plymouth, Michigan : International Youth Conditioning Association.
Shuman, K. & Appleby, K. (2016). Gender Preference? National Collegiate Athletic Association Division I Student-Athletes and Strength and Conditioning Coaches. (10 ed.,vol. 30,pp. 2924-2933). Journal of Strength and Conditioning Research.

http://dx.doi.org...

Meyers, M., Miller, K. & Shuman, K., (2016). Incidence and Severity of Upper Extremity High School Football Trauma on Artificial versus Natural Grass. (vol. 48,pp. 869). Medicine & Science in Sports & Exercise.

http://dx.doi.org...

Shuman, K. & Meyers, M. (2015). Skateboarding injuries: An updated review. (3 ed.,vol. 43,pp. 317-323). The Physician and Sportsmedicine.

http://dx.doi.org...
---
Research Interests
Epidemiology of Sport Injury
Performance-based Measures
---
Teaching Interests
Exercise Physiology
Strength and Conditioning