The right message the right way
To be an expert in marketing, you need to be good at two contradictory things: creative thinking and strategic planning. CUAA recognizes that both sides have to be nurtured and developed, and we have a program that will give you a strong foundation and the flexibility to chart your own path to professional success.
In the Bachelor's in Marketing program at CUAA, you'll get instruction in three areas crucial to launching a successful and responsible career: the core liberal arts curriculum, Haab School of Business core curriculum and specialized classes in Marketing that you can select based on the direction you want your career to go. The sky's the limit once you get the basics, and those include practical concepts like bringing a product to market from design, price, and advertising to sales and distribution. You'll learn how to visualize and prepare an ad campaign, you'll design and maintain a website, use public relations to promote and manage public perception, ethically engage and interact with the public, and so much more.
The program gives you the opportunity to create a curriculum that builds your understanding of the central marketing elements critical to any organization's success. In learning how to analyze customer behavior, create meaningful messages and build customer loyalty, you'll discover where you fit in the marketing universe and you'll be able to market your unique skills and abilities to potential employers.
Our Marketing program will teach you how to perform market research; create ad campaign copy and layout; use the web and technology skills vital to the industry; and many other crucial lessons. Careers possible with a Bachelor's in Marketing include a wide variety of marketing jobs, including manager and researcher; account executive, public relations, and advertising manager, just to name a few. The ability to craft an essential message, discover who most needs to hear that message, and create a way for the message to reach that audience — whether it's an online campaign or highway billboards — is a skill set that will serve you well in any professional setting.
Career Paths
Public Relations Specialist
Marketing Manager
Market Research Analyst
Advertising Manager
Business Owner
Account Executive
Sales Manager
Undergraduate Application Steps
It's time to help you become a Cardinal! Just follow these simple steps to complete your application.

For first-time freshman:
Submit your online application
Have your school send your official high school transcripts. Transcripts may be mailed or sent via a transcript processing service to:
Concordia University Ann Arbor
Admissions Office
4090 Geddes Rd
Ann Arbor, MI 48104
Send your official ACT or SAT scores.
Scores on your high school transcript will be considered official. If your school does not put scores on transcripts, please contact ACT or College Board.
For transfer students:
Submit your online application
Submit official transcripts from all colleges/universities attended
*Transfer students with less than 60 college credits completed will also submit official high school transcripts. Students who have less than 30 college credits also need to submit official ACT or SAT scores. Scores on your high school transcript will be considered official.
Minimum Requirements
A minimum GPA of a 2.5/4.0 (C average) or higher
ACT composite of 18 or above
SAT equivalent of 940 or higher for combined math and evidence-based reading and writing (for tests taken after March 2016).
*If your GPA or ACT score falls below the minimum for acceptance, your admissions counselor may ask you to retake the test or supply additional documents, such as an essay or letters of recommendation, to complete the application.
Required Academic Coursework in High School
A minimum of 16 units of high school (secondary school) work is required, of which at least 11 should be in basic liberal arts areas. Units should be distributed as follows:
English: At least three units, but four are strongly recommended.
Mathematics: Two units of college-prep math, preferably one each in Algebra and Geometry.
Natural Science: Two units, preferably one each in Biology, Physics or Chemistry.
Social Studies: Two units, preferably one each in world history and American history.
Liberal Arts: Two units of the same foreign language or additional units in one or more of the other listed subjects or in fine arts.
Other Electives: Five units from any area of academic study, but ideally from the areas listed above.
German or Latin is recommended for pre-seminary students.
Steven Van Oostenbrugge PhD., MBA, CM
Associate Professor
Office: Student Services - CUAA 128
Phone: (734) 995-7274
Email: steven.vanoostenbrugge@cuaa.edu

Bio
A Certified Manager, Associate Professor, United States Marine Corps Veteran, campus Director Veteran's Services, small business owner, and an ICPM Board of Regents member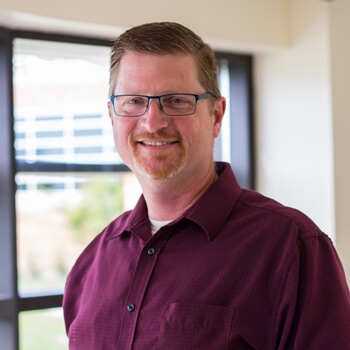 ---
Education
Ph D - Decision-making, Capella University (2013)
MBA - Marketing, Davenport University (2002)
BS - Management, Davenport University (2000)
---
Research Interests
---
Teaching Interests
Connect with a Counselor
Please select the area that best describes you from the options below.