Sports aren't only for athletes
The industry of sport and entertainment business is showing no signs of slowing down anytime soon. In fact, the industry globally produces $1.3 trillion per year. And the layers of the industry are vast - just think about all the people who work together to make events, iconic teams or well-known brands a reality. Our MBA in Sport and Entertainment Business is designed to prepare you to be one of those people - with all the knowledge and experience you need to plug into the growing industry.
Faith-based
We are committed to engaging your mind and spirit for service to Christ in the church and the world.
Scholarships
$1000s in new scholarships exclusively for adult and post-traditional learners.
View Scholarships
Questions? We're here to help
Our team is available to help you as you consider the next step in your education.
Get answers to your questions
Our team is standing by to assist you with additional program details, financial aid options, and admissions questions.
Concordia University will not share your personal information. By submitting this form you agree to be contacted about Concordia's Education Offerings.
Our MBA in Sport and Entertainment Business allows you to further enhance a career in athletic and entertainment management at or near the executive level. You'll receive innovative instruction through a curriculum that is current, engaging and challenging. To make sure you get the best education you can, our courses and experiential learning opportunities are designed through the guidance of a professional advisory board made up of seasoned industry practitioners. That means that you'll be learning the most current information from professors who know what they're talking about. Alongside a diverse student body, you'll learn about topics like public relations and social media strategies, sponsorship and sales strategy, brand activation, and event management.
In addition to your classes, you'll have the opportunity to network with experts in professional and amateur sports. You'll even gain hands-on training by working with the program's industry partners and participating in intensive field experiences at major events. Some students have attended events like the Rose Bowl, the Final Four, the College World Series and the Super Bowl. And we want to make all of this available to you, wherever you are. This online MBA degree is earned from Concordia University Wisconsin.
Graduate Certificate
Post-Baccalaureate students can earn a graduate certificate by selecting four courses within one of the MBA concentration areas or within the MBA core for a total of twelve credits. Students may at any time transition into the MBA degree program course of study through the standard application process.
This program will allow you to pursue your goals as a sport or entertainment business executive so you can do what you love. You'll take courses that focus on critical analysis, solution development, innovation, analytics, finance, and teamwork development. As a student, you'll have access to academic service learning, field experience, new technologies, as well as online and social media resources - all so that you can enter the field a step ahead. Not only will you come out of the program with expertise in the industry, you'll also graduate with increased financial competence, leadership growth, and stronger communications skills. You'll even have a portfolio of your work that you can show to potential employers. Ultimately, you can expect to leave the program ready to do big work in the industry.
Graduate application steps
These programs have a minimum undergraduate GPA requirement of 2.75. Students below a 2.75 may still be reviewed for consideration.
Admissions process for graduate school
Application (Please Submit the Following):
Application form available at: www.cuaa.edu/apply
Non-refundable application fee
One page essay describing your reason for obtaining a graduate degree
Résumé of your education and employment experience
Two signed letters of recommendation using the Recommendation Form (recommendation letters on letterhead may also be submitted)
All official transcripts leading to your bachelor's degree
Please note:
Graduate entrance exams such as the GRE are not required
If you have completed graduate level classes in the last seven years and wish to have them evaluated for possible transfer, please contact your admissions counselor for more information on transferring graduate credits
International students should contact the Office of International Student Services at international.admissions@cuw.edu for additional application requirements

Evaluation
When an applicant's file is complete, the file is forwarded to the Admission Committee for review.


Admission
If the student is admitted, an acceptance letter will be mailed to the student and the student's Falcon One Student ID number. Password information to access my.cuaa.edu will be sent separately from the Information Technology office. Your advisor will be able to give you information regarding completion of the required student orientation before you begin your first class.


Non-Degree seeking graduate students
Please complete the Non-Degree Application at www.cuaa.edu/apply
Non-degree applicants only need to submit an application to begin admission review; however academic transcripts may be requested to complete our review
Department Chair, Associate Professor
Phone: (734) 995-7379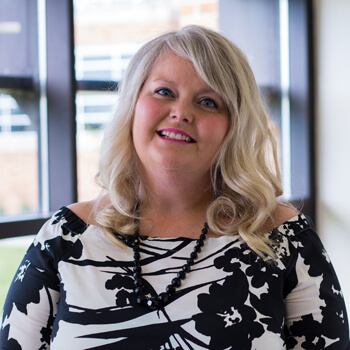 ---
Education
EDD - Leadership Administration, Concordia University Chicago (2017)
MBA - Sport Administration, Canisius College (2002)
BS - Sport Management, Brock University (1999)
Adjunct Professor
Phone: (262) 424-0911

Bio
I am currently the Executive Director of Festivals of Cedarburg, Inc. Married for 30 years to Payman and have two grown children, two cats and a dog.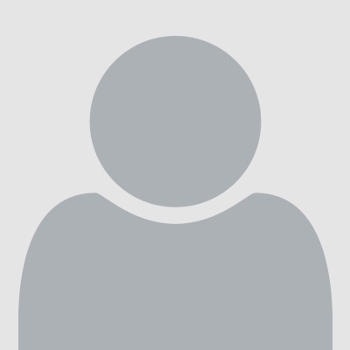 ---
Education
MA - Public Communications, American University (2001)
BA - Communications, Marymount University (1997)
---
Research Interests
Hospitality
Event Management
Tourism
---
Teaching Interests
Hospitality
Event Management
Tourism
Daniel L. Underberg
Masters in Sports Management
Department Chair - Department of Sport and Hospitality Business, Assistant Professor
Phone: (262) 243-2178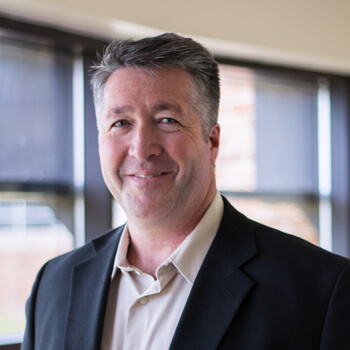 ---
Education
EDD - Education, Edgewood College (2021)
Ph D - Leadership, Learning and Service in Higher Education, Cardinal Stritch University (2020)
MS - Sport Management, Cardinal Stritch University (2010)
BS - Agricultural Journalism, University of Wisconsin-Madison (1992)
---
Research Interests
Professional Networking in Sport & Entertainment
Leadership through Change
---
Teaching Interests
Sports & Entertainment
Event Management
Adjunct Professor
Phone: (414) 573-7323

Bio
I was born and raised in Milwaukee. I continue to reside in Milwaukee with my wife Elizabeth and my daughter Annika. My education includes a Bachelor's Degree from the University of Wisconsin-LaCrosse in Education; a Master's in Educational Administration from Concordia University of Wisconsin, and a Master's in Sports Management from Cardinal Stritch University. For the past 29 years I've worked for the Milwaukee Public School System.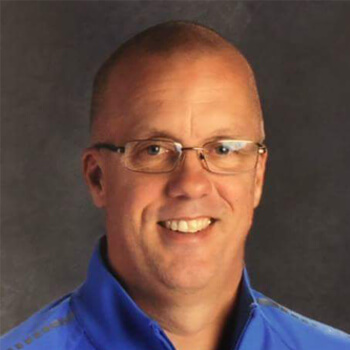 ---
Education
MA - Educational Administration, Concordia University Wisconsin (2001)
MA - Sport Management, Cardinal Stritch University (2010)
Questions? We're here to help