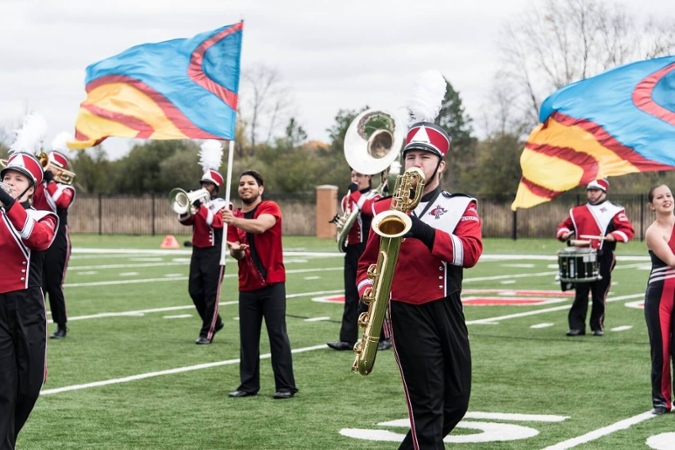 Who We Are
Fall 2017 was the inaugural year for the Concordia University Cardinal Regiment Marching Band. The marching and pep bands are open to members of the CUAA community who play a band instrument or have experience in color guard. Substantial athletic scholarships are available for incoming marching band members in addition to the regular music department scholarships.
Where We Perform
The Cardinal Regiment plays at all home football games. A smaller pep band made up of members of the marching band plays at selected men's and women's home basketball and hockey games, and the entire band travels to the annual Concordia Invitational Tournament each January.
When We Meet
The Cardinal Regiment will rehearse on Tuesdays and Thursdays (7:40 to 8:55 a.m.) each week during football season during the fall, on Friday afternoons from 4:10 to 6:00 p.m. on Game weekends, and on Saturday mornings on Game Days. An annual pre-season band camp will be held for at least one week in August to prepare for the marching season. Students should register for MUS 187 – Marching Band, which can be taken for 1 credit or audit.
The CUAA Fight Song
Listen to our fight song here.
Links to Audition Material