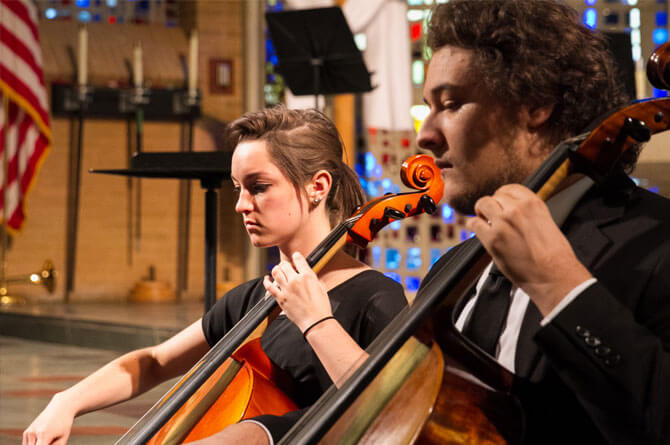 Who We Are
The Concordia University Chamber Orchestra was founded in 2014 under the direction of Professor William Perrine. In 2019, the ensemble became the Concordia Community Orchestra and has since experience substantial growth. The orchestra has gained national recognition in a short period of time, earning Finalist Status in the 2021 American Prize competition. The group is open to all Concordia students with advanced experience in playing violin, viola, cello, or string bass. The ensemble is also open to Dual Enrollment students, Guest Students, and members of the Ann Arbor community with advanced playing experience.
What We Perform
The Orchestra's repertoire consists of both string and full orchestra music from the Baroque period to Contemporary music.
When We Meet
Orchestra (MUS 190) meets from 6:30 to 8:30 p.m. on Monday evenings, and can be taken for either credit or audit.
Our Leadership
William Perrine [ William.Perrine@cuaa.edu] - Director