Hatch your college career at The Egg!
This is the place where you'll hatch your college career. You want to sport red, we've got it. Hoodies, polos, tees, pullovers, shorts, and sweats, of course. But also water bottles, coffee mugs, umbrellas, blankets, I.D. lanyards. You might even find a plush Cardinal egg if you're lucky. You get the idea. So swing by, and amp up your school pride by a few degrees. Because, be honest: Who couldn't use a little more swag in their life?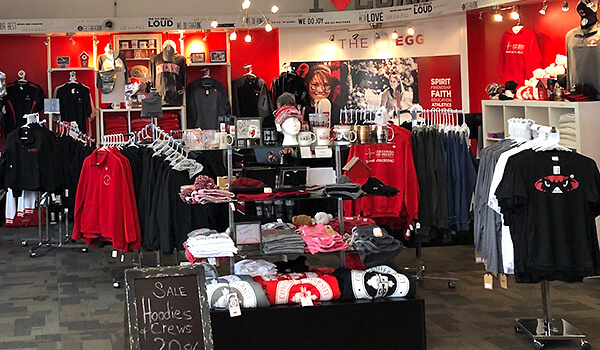 Store hours
During the academic year The Egg is open from 11am to 4pm Monday to Friday, but during the summer The Egg is usually closed and doesn't have normal hours. Inquire about summer hours by contacting at The.Egg@cuaa.edu or 734-995-7395.
Location
The Egg is located in the Student Union, next the Nest Cafe on the campus of Concordia University Ann Arbor.
Textbooks
The Egg does not sell textbooks. Textbooks can be purchased online here.