Make your mark on the world
Self-expression is a foundational aspect of being human. And art is one of the most beautiful and enduring means of communication. So, how do you want to express yourself? It's alright if you don't quite know yet. The aim of our Art program is to both train you in creative disciplines and help you discover your own style. You have the opportunity to explore a range of mediums, including drawing, painting, printmaking, photography, sculpture, ceramics, and fibers. In other words, we have every crafty combination of artistic courses you could ever want. Get ready to make your mark on the world!
on-campus
All courses offered face-to-face on Ann Arbor's campus.
As an Art major, you'll expand your artistic vision through a wide range of coursework that will challenge you technically and creatively. You'll take 25 required credits in fundamental art classes like drawing, color, art history, and aesthetics (the stuff that everyone who is serious about art has to be aware of.) But after that, you get to choose what really interests you. We've got plenty of options to pick from and you've got 15 credits worth of courses to fill with whatever aspect of art inspires you! To give you every opportunity to develop your abilities, we've partnered with Washtenaw Community College (WCC), which offers excellent additional facilities.
By the time you leave this program, you will be well versed in creating unique and technically-advanced visual designs. You will have experience working with both 2D and 3D forms of media. In addition to enhanced and sharpened design skills, you will have the analytical skills necessary to communicate ideas and understand contemporary culture. Being able share thoughts without words is what makes art so powerful! Toward the end of your studies, you will assemble a professional portfolio to share with future employers.
Recommended for you (based on programs you've viewed)
Undergraduate Application Steps
It's time to help you become a Cardinal! Just follow these simple steps to complete your application.

For first-time freshman:
Submit your online application
Have your school send your official high school transcripts. Transcripts may be mailed or sent via a transcript processing service to:
Concordia University Ann Arbor
Admissions Office
4090 Geddes Rd
Ann Arbor, MI 48104
Send your official ACT or SAT scores.
Scores on your high school transcript will be considered official. If your school does not put scores on transcripts, please contact ACT or College Board.
For transfer students:
Submit your online application
Submit official transcripts from all colleges/universities attended
*Transfer students with less than 60 college credits completed will also submit official high school transcripts. Students who have less than 30 college credits also need to submit official ACT or SAT scores. Scores on your high school transcript will be considered official.
Minimum Requirements
A minimum GPA of a 2.5/4.0 (C average) or higher
ACT composite of 18 or above
SAT equivalent of 940 or higher for combined math and evidence-based reading and writing (for tests taken after March 2016).
*If your GPA or ACT score falls below the minimum for acceptance, your admissions counselor may ask you to retake the test or supply additional documents, such as an essay or letters of recommendation, to complete the application.
Required Academic Coursework in High School
A minimum of 16 units of high school (secondary school) work is required, of which at least 11 should be in basic liberal arts areas. Units should be distributed as follows:
English: At least three units, but four are strongly recommended.
Mathematics: Two units of college-prep math, preferably one each in Algebra and Geometry.
Natural Science: Two units, preferably one each in Biology, Physics or Chemistry.
Social Studies: Two units, preferably one each in world history and American history.
Liberal Arts: Two units of the same foreign language or additional units in one or more of the other listed subjects or in fine arts.
Other Electives: Five units from any area of academic study, but ideally from the areas listed above.
German or Latin is recommended for pre-seminary students.
Assistant Professor
Office: Kreft 125
Phone: (734) 995-7591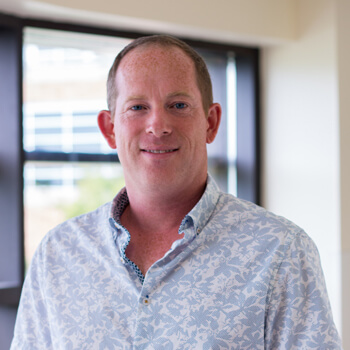 ---
Education
MA - Art Education, Art Academy of Cincinnati (2004)
MFA - Visual Art, Vermont College of Fine Arts (2021)
BA - Fine Arts, Hillsdale College (1997)
BA - Post BA Teacher Certification in Art Education, Eastern Michigan University (2007)
---
Research Interests
Art Education & Art History
---
Teaching Interests
3D studio courses: 3D Design & Sculpture
Interior Design/Remodelling