Exploring the foundations of our Creator's world
Chemistry students are the people who get excited about exploring the very foundations of our God-given world. Why does matter behave the way it does? What elements create the world around us and what makes them unique? How do chemicals interact in living things? If you find joy in discovering the answers to these questions, a Chemistry minor may be your calling!
At Concordia, we know what it's like to get excited about titration and the pH scale! We've designed a well-rounded curriculum to help you advance as a scientist and develop analytic reasoning. Our chemistry program meets the requirements for an American Chemical Society (ACS) certified degree, and we are currently in the process of applying for this important distinction. Our Chemistry program offers you a liberal arts education with a Christian emphasis, as well as interactive learning in the classroom and the lab, research opportunities, and instruction from professors with industry experience.
A significant portion of your studies will take place in our recently constructed laboratories, with state-of-the-art technology and equipment. Whenever possible, our faculty takes a hands-on approach to learning, which is why you'll soon be comfortable in a lab! You'll gain a thorough knowledge of the various areas within chemistry, including organic, inorganic, analytical, physical, and biochemistry. You may also work one-on-one with a faculty member to conduct an undergraduate research project.
Recommended for you (based on programs you've viewed)
Undergraduate Application Steps
It's time to help you become a Cardinal! Just follow these simple steps to complete your application.

For first-time freshman:
Submit your online application
Have your school send your official high school transcripts. Transcripts may be mailed or sent via a transcript processing service to:
Concordia University Ann Arbor
Admissions Office
4090 Geddes Rd
Ann Arbor, MI 48104
Send your official ACT or SAT scores.
Scores on your high school transcript will be considered official. If your school does not put scores on transcripts, please contact ACT or College Board.
For transfer students:
Submit your online application
Submit official transcripts from all colleges/universities attended
*Transfer students with less than 60 college credits completed will also submit official high school transcripts. Students who have less than 30 college credits also need to submit official ACT or SAT scores. Scores on your high school transcript will be considered official.
Minimum Requirements
A minimum GPA of a 2.5/4.0 (C average) or higher
ACT composite of 18 or above
SAT equivalent of 940 or higher for combined math and evidence-based reading and writing (for tests taken after March 2016).
*If your GPA or ACT score falls below the minimum for acceptance, your admissions counselor may ask you to retake the test or supply additional documents, such as an essay or letters of recommendation, to complete the application.
Required Academic Coursework in High School
A minimum of 16 units of high school (secondary school) work is required, of which at least 11 should be in basic liberal arts areas. Units should be distributed as follows:
English: At least three units, but four are strongly recommended.
Mathematics: Two units of college-prep math, preferably one each in Algebra and Geometry.
Natural Science: Two units, preferably one each in Biology, Physics or Chemistry.
Social Studies: Two units, preferably one each in world history and American history.
Liberal Arts: Two units of the same foreign language or additional units in one or more of the other listed subjects or in fine arts.
Other Electives: Five units from any area of academic study, but ideally from the areas listed above.
German or Latin is recommended for pre-seminary students.
Office: Science Building 106a
Phone: (734) 995-7420

Bio
Assistant Professor of Chemistry<br>Department of Physical Sciences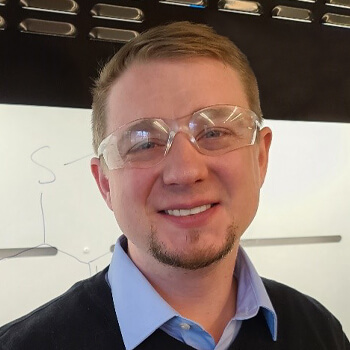 ---
Education
Ph D - Chemistry, University of Michigan (2016)
MS - Organic Chemistry, University of Michigan (2012)
BS - Chemistry, Hope College (2010)
---
Presentations
Ketchum, A. & Savage, K. (2022). S-Nitrosotriphenylmethanethiol Exhibits Promising Properties for Improving the Biocompatibility of Silicone Rubber During Blood-Contacting Medical Applications. Poster. ACS CERM Conference 2022. Eastern Michigan University.
---
Research Interests
Improving the Biocompatibility of Biomedical Materials
Pedagogy
---
Teaching Interests
Analytical Chemistry
Organic Chemistry
Associate Professor
Office: Science Building SB114
Phone: (734) 995-7517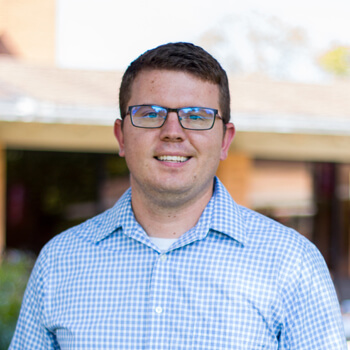 ---
Education
Ph D - Chemistry, Virginia Commonwealth University (2015)
BS - Chemistry, University of Michigan (2009)
---
Contributions
Martin, A., Siamaki, A., Belecki, K. & Gupton, F., (2015). A Flow-based Synthesis of Telmisartan.. (vol. 5(3):145-147.). Journal of Flow Chemistry.
Martin, A., Siamaki, A., Belecki, K. & Gupton, F., (2014). A Convergent Approach to the Total Synthesis of Telmisartan via a Suzuki Cross-Coupling Reaction between Two Functinoalized Benzimidazoles.. (vol. 80:1915-1919.). Journal of Organic Chemistry.
---
Presentations
Martin, A. (2018). Synthesis of Piperidines via an Aza-Prins Cyclization. Oral Presentation. Concordia Faculty Scholarship Week. Ann Arbor, Michigan.
Martin, A., England, J., Palushaj, N., Palushaj, L. & Masell, C., (2017). Synthesis of Functionalized Dibenzimidazole Precursor of Telmisartan. Poster. ACS Central Regional Meeting 2017. Dearborn, Michigan.
Martin, A. (2015). Applications of Continuous Chemical Processing in Pharmaceuticals. Oral Presentation. Chemistry Seminar. Rochester, New York.
---
Research Interests
Organic Synthesis
Pharmaceutical Process Development
---
Teaching Interests
Organic Chemistry
Chemistry