School of Education
|
Department of Graduate Education
Master of Science in Curriculum & Instruction with English as a Second Language
The Master of Science in Curriculum and Instruction is a program for educators who deeply care about making the classroom experience impactful, relevant and effective as possible who also want to earn an ESL endorsement to enable those with limited English proficiency to get the education and opportunities, they deserve.
Convenient eight-week courses and a fully online format make our master's in education extremely flexible
Demographics are changing in America. More than ever there are populations of students who don't share the same native language or English proficiency as many of their peers. Educators are needed who will devote their time and expertise towards making certain students of all backgrounds are afforded all the opportunities that the English language makes available to them. Our curriculum and instruction with ESL program is designed to help ambitious, motivated educators lead classrooms through the 21st century. Not only will you receive tactical advice, but you will gain a holistic and ethical grounding with an expansive understanding of current issues impacting our classrooms, along with relevant teaching strategies and master foreign language methodology, studying with faculty who mix strong theoretical backgrounds with notable professional experience.
Cohorts
Eight week cohorts begin every: July, August, October, January, March, and May.
Questions? We're here to help
Our team is available to help you as you consider the next step in your education.
Get answers to your questions
Our team is standing by to assist you with additional program details, financial aid options, and admissions questions.
At Concordia, we want to help educators be at their best. This is why we care about your intellectual, social, and spiritual growth. Small class sizes allow for personalized support from caring faculty with years of first-hand experience as Michigan educators. Our graduate education courses are available fully online with new classes every eight weeks. You can earn your master's in curriculum and instruction with ESL in as little as two years, but our easy start-and-stop format allows you to take space between courses if you need it.
Masters of Curriculum & Instruction
Our program is aligned with Michigan Curriculum Framework and Grade Level Content Expectations (check with your state DPI or DOE for transferability). You will leave this program invigorated in your calling as a teacher, confident in your new skills, and passionate about designing world-class educational experiences.
English as a Second Language Endorsement
CUAA is an MDE-Approved provider for the ESL (NS) Endorsement. The ESL (NS) Endorsement program at CUAA focuses on the acquisition of the knowledge and skills necessary for addressing the needs of English Learner students in grades K-12. As a candidate, you will apply knowledge in classroom situations beginning with the understanding of different cultures, and move to a deeper learning of English linguistics and grammar. You will learn research-based assessments and best practices in instruction for English Learners.
All candidates must pass the Michigan Test for Teacher Certification in English as a Second language in order to receive the NS endorsement. CUAA boasts a 100% test pass rate on the first attempt for the NS Endorsement.
Course objectives and learning outcomes are aligned with the Michigan Department of Education English as Second Language (NS) Standards, TESOL Standards, Interstate Teacher Assessment and Support Consortium (InTASC) Standards, and Michigan Test for Teacher Certification (MTTC).
Graduates from this program will be equipped with best practices in teaching advanced English vocabulary and syntax, and grasp a solid theoretical and practical foundation in the methodology of foreign language learning. Most of all, graduates emerge from their time in this program confident in their ability to educate students of all English proficiencies.
Scholarship Opportunity
Applicants of this program may be eligible for Uncommon Scholarships. The scholarship application must be filled out and submitted online once per academic year, after your initial application to Concordia, and before your course begins.
Recommended for you (based on programs you've viewed)
Individuals interested in this program must hold a Bachelor's degree (with a GPA of 3.0 for full acceptance) from an accredited university and meet our program entrance requirements, including holding valid Michigan State Teachers Certification. This endorsement certification is added to the teaching certificate.
Applications are currently being accepted and reviewed
Online
Accelerated 8-week courses
Custom schedules built for each student so you know when you begin and finish the program
To apply for MSCI with ESL Endorsement, begin here.
Under contact information, fill out your contact information.
Under academic program, select: Education-Curriculum and Instruction with an ESL Endorsement
Under anticipated entry term, select: Appropriate Term
Under campus location, select: Online
Fill out the rest of the "futurecardinal" page and hit the continue button. From there, you will have the first step of your application done. You can then log in and out of your account to finish the rest.
Your admissions counselor will be in contact with you from there on out to assist with getting the next steps completed. To completely submit your application, please upload 2 letters of recommendation, a short essay, resume, and request official transcripts.  
Application (Please submit the following):

One page essay describing your reason for obtaining a graduate degree
Résumé of your education and employment experience
Two letters of recommendation using the Graduate Recommendation Form.
Official transcripts

Please note:

Graduate entrance exams such as the GRE are not required.
If you have completed graduate level classes in the last seven years and wish to have them evaluated for possible transfer, please contact your admissions counselor for more information on transferring graduate credits
International students should contact the Office of International Student Services at international.admissions@cuaa.edu for additional application requirements

Evaluation
When your file is complete, the file is forwarded to an admission committee for review.
Admission
If you are is admitted, an acceptance letter will be emailed and you will be given a student ID number. Password information to access my.cuaa.edu will be sent separately from the Information Technology office. Your advisor will be able to give you information regarding completion of the required student orientation before you begin your first class.
Contact Us
For additional information, please contact the Graduate Admission Office at graduate.admissions@cuaa.edu or 734-995-7527.
Adjunct Professor

Bio
I am a practicing educator who is passionate about teaching and advocating for culturally and linguistically diverse students. I love working with educators and future educators who want to improve their practice in creating a welcoming environment and meeting the needs of all students in their classrooms. My favorite part about teaching in higher ed. is learning together with students: each class brings so much rich and varied experience!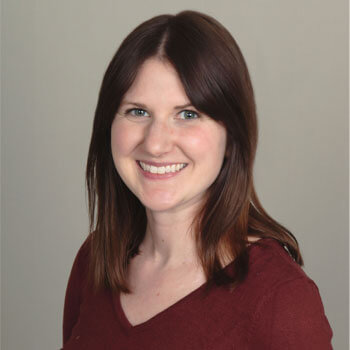 ---
Education
EDD - Doctor of Education, University of Michigan-Flint (2022)
EdS - Educational Leadership, University of Michigan-Flint (2020)
MA - Curriculum & Instruction: ESL, Concordia University - Portland (2015)
Adjunct Professor
Phone: (734) 812-5881

Bio
I grew up in a German Lutheran culture in the Saginaw area. At Concordia University, I am the ESL Coordinator in addition to teaching courses in the teacher endorsement program for English as a Second Language. In my free time I enjoy playing the piano, working in the yard, reading mystery novels, traveling, and spending time with my husband and my children.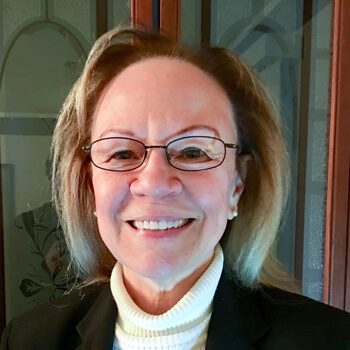 ---
Education
Ph D - Language Education, Wayne State University (2005)
BA - English and Spanish, University of Michigan (1972)
---
Presentations
Zucker, C. (1970). Teaching grammar in the foreign language classroom . Fourth International Conference on Language Teacher Education. University of Minnesota.
---
Research Interests
Second Language Acquisition
English Linquistics
Language Teaching Games
---
Teaching Interests
Second Language Teaching Methods
English Linguistics
English Literacy
Dr. Connie Zucker, ESL Director, and Shelly Venema, a graduate admission counselor, provide an overview of this program for ESL endorsement with the Michigan Department of Education. Discover how Concordia is the perfect fit for you. 
Questions? We're here to help