School of Education
|
Department of Graduate Education
Master of Science in Educational Leadership
The Master of Science in Educational Leadership prepares and inspires servant leaders to pursue a Michigan building administrator certificate.
Lead with intention and spirit as a school administrator
Our online educational leadership program will provide you with an understanding of the fundamental principles of educational leadership through an exploration of the legal, ethical, and spiritual issues arising in today's school environments. You will learn about policies and regulations so you can navigate the educational structure and system. This includes student rights, liability, negligence, and disciplinary policies. You will gain expertise in decision-making and organizational development so you can spearhead improvement initiatives within your school or district. Whether you are interested in a path of elementary, middle, or high school administration, we offer more than just an advanced administrative degree. At Concordia, we are dedicated to your intellectual, social, and spiritual growth.
Flexibility
Full- and part-time options available.
Cohorts
Eight week cohorts begin every: July, August, October, January, March, and May.
Questions? We're here to help
Our team is available to help you as you consider the next step in your education.
Get answers to your questions
Our team is standing by to assist you with additional program details, financial aid options, and admissions questions.
Concordia's fully online Master of Science in Educational Leadership (MSEL) is designed for educators seeking advanced professional training for positions in P-12 schools. Graduates may apply for a Michigan School Administrator Certificate. Educators who already have a master's degree in an education-related field are eligible for CUAA's  Post-Master's School Administrator Certificate Program. 
You will study managing personnel, learn how to give constructive feedback, create accountability, and evaluate teachers in order to inspire your staff to consistently improve within their craft. Our approach will empower you to develop an organized and energized team of educators.
You will explore pedagogy while learning exciting new methods in order to put the most powerful and appropriate curriculum mix together. Through our educational leadership program, you will be able to create opportunities for excellence and improve, reform, and rebuild. And you will graduate equipped to integrate with your community and forge partnerships with parents, families, and your staff to both understand and empathize with your students. 
MSEL Overview & Student Testimonial
Get a glimpse of our Master's in Educational Leadership program at Concordia University Ann Arbor featuring a recent graduate student's experience.
Our MSEL degree program is perfect for working educators. Choose from full- or part-time course loads broken into convenient 8-week classes taught by experienced, local faculty committed to preparing professional educators who are servant leaders, reflective practitioners, and committed life-long learners.
NCATE/CAEP Accredited and MDE Approved Educational Leadership Program
Successful completion of the program leads to recommendation for the School Administrator Certification in Michigan. 
Applicants of this program may be eligible for Uncommon Scholarships. To see if you qualify, please visit the Uncommon Scholarships page. The scholarship application must be filled out and submitted online once per academic year and before courses begin.
Licensure / Certifications
Upon completion of coursework and internship requirements, candidates may be recommended for the Michigan School Administrator Certificate
Recommended for you (based on programs you've viewed)
Bachelors degree 3.0 GPA for full acceptance
Start Dates and Format
Start Dates:


Candidates can begin the MSEL program throughout the calendar year.
Individual completion schedules are developed by the program advisor for each student.
Schedules are flexible and designed for working teachers.

Format:


Courses are accelerated and are 8 weeks in length.
Courses are offered 100% online.
The course schedule is continuous with spring (January-April) and fall (July-August) start dates available.
Graduate Application Steps
The very first thing to begin your application is fill out a "FutureCardinal Account" by submitting a one page form which is free and takes under 5 minutes:
Start HERE where you enter your contact information.
Under academic program, select: Education-Educational Leadership (NCATE/MI Endorsed)
Under anticipated entry term, select: Appropriate term
Under campus location, select: Ann Arbor or Online
Fill out the rest of the "futurecardinal" page and hit CONTINUE. From there, you will have the first step of your application done. You can then log in and out of your account to finish the rest.
Your admissions counselor will be in contact with you from there on out to assist with getting the next steps completed. To completely submit your application, please submit 2 letters of recommendation, a short essay, resume, and request official transcripts.  
Application (Please Submit the Following):

One page essay describing your reason for obtaining a graduate degree
Résumé of your education and employment experience
Two signed letters of recommendation using the Recommendation Form (recommendation letters on letterhead may also be submitted)
All official transcripts leading to your bachelor's degree

Please note:

Graduate entrance exams such as the GRE are not required.
If you have completed graduate level classes in the last seven years and wish to have them evaluated for possible transfer, please contact your admissions counselor for more information on transferring graduate credits.
International students should contact the Office of International Student Services at international.admissions@cuaa.edu for additional application requirements.

Evaluation
When an applicant's file is complete, the file is forwarded to the Admission Committee for review.
Admission
If the student is admitted, an acceptance letter will be emailed to the student with the student's ID number. Password information to access my.cuaa.edu will be sent separately from the Information Technology office. Your advisor will be able to give you information regarding completion of the required student orientation before you begin your first class.
Contact Us
For additional information, please contact the Graduate Admission Office at graduate.admissions@cuaa.edu or 734-995-7527.
Director - SOE Graduate Education, Associate Professor
Phone: (734) 995-7309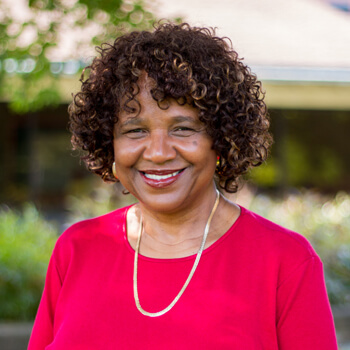 ---
Education
EDD - Educational Leadership, Eastern Michigan University (1997)
MA - Guidance and Counseling, Eastern Michigan University (1980)
Business Education, Eastern Michigan University (1974)
Educational Leadership, Eastern Michigan University (1989)
---
Research Interests
Developing ways to keep students interested in the teaching profession.
---
Teaching Interests
Teacher Preparation Courses
Cultural and Social Diversity Courses
Adjunct Professor
Phone: (906) 399-0649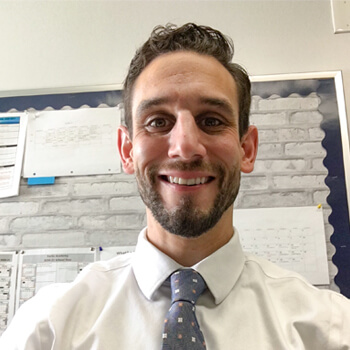 ---
Education
EdS - K-12 Administration, Wayne State University (2020)
MA - Teaching and Curriculum, Michigan State University (2016)
---
Teaching Interests
Personnel Management and Professional Development
Curriculum Development and Instructional Supervision
Professional Learning Communities
K-12 Educational Administration, Adjunct Professor
Phone: (734) 385-6022

Bio
I grew up in Adrian, Mich. I spent the first part of my career in urban education, starting with student teaching in Detroit and then teaching and coaching basketball for six years in the Chicago Public Schools In 2004, I returned to Michigan in 2004, taking a teaching job in the Manchester Community Schools. I moved into the HS Principal Role in 2006. I currently lead three early colleges on the southside of Indianapolis.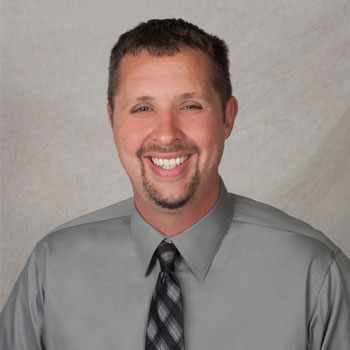 ---
Education
Ph D - K-12 Educational Administration, Michigan State University (2014)
MA - Educational Leadership, Northeastern Illinois University (2003)
---
Research Interests
Local Implementation of State/Federal Policy
Development of State and Local Education Policy
---
Teaching Interests
Action Research Process
State and Local Policy
School Law
Adjunct Professor

Bio
Dr. Stitt is a retired K-12 administrator serving as a teacher, principal and superintendent. He was recognized as a distinguished alumni at Western Michigan University as a Golden Apple recipient in 2019 for his positive impact as a practitioner in leading his districts through systemic reform and having a positive impact on students and staff. He has been an adjunct at CUAA for over 10 years and currently teaches at WMU full-time.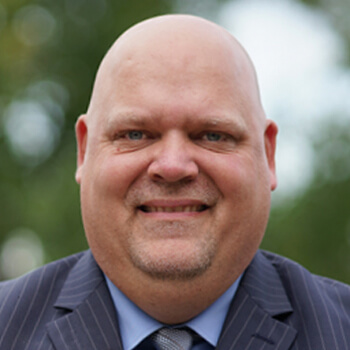 ---
Education
Ph D - Educational Leadership, Western Michigan University (2010)
MA - Ed. Leadership, Western Michigan University (1999)
---
Research Interests
Best Practices in School Districts, High-Performing Culture, Instructional Leadership
---
Teaching Interests
Educational Leadership (Aspiring Principals and Superintendents)
Janice L. Weisenbach
Ed.D
Associate Professor

Bio
I began as adjunct in 2007; 2009 I became part time; 2012 I became full time as Assistant Professor in Education. I moved to OCDE (75%) in 2013, remaining in SOE (25%). In 2018 my rank changed to Associate Professor in Education.
---
Education
MA - School Administration, Saginaw Valley State University (1998)
BA - Elementary Education, Saginaw Valley State University (1994)
Educational Administration and Community Leadership, Central Michigan University (2004)
---
Research Interests
Presence in online courses
Higher Education Retention
---
Teaching Interests
Research courses
Educational Technology
Stephen M. Zielinski
Ed.S.
Adjunct Professor
Phone: (586) 610-4686

Bio
Hi everyone, I have been in education now for 23 years- 7 as an elementary teacher, a year as Data and Assessment Director, and 15 years as a building administrator- currently in Allen Park Public Schools. My experience at Concordia started in this program in 2007, and has included many courses in Professional Learning Communities, Principalship, Curriculum, Funding and Finance, and other courses. It has been my pleasure to serve all students!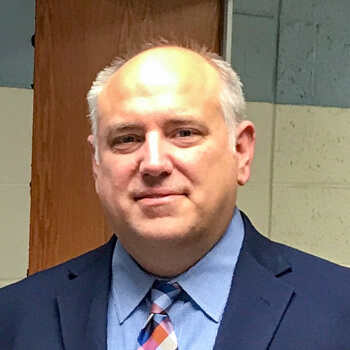 ---
Education
EdS - School Administration, Wayne State University (2003)
MA - Elementary Education, Wayne State University (2001)
BA - Arts - French, Wayne State University (1995)
---
Research Interests
Literacy in the elementary classroom
School Funding models
Building principal support networks
---
Teaching Interests
School leadership
Best educational practices
Helping all students to succeed
Frequently Asked Program Questions
Q: How long does the program take?
A: The program takes 18-24 months to complete, depending on the number of courses that you take per semester. This would include a 6-month internship.  
Q: I am already a building administrator.  Do I have to complete the internship?
A: The 6-month internship is a requirement of the Michigan Department of Education.  All students must complete the internship as a requirement of the program. 
Q: Can I complete the internship in the building where I am currently working?
A: Yes, it is recommended that you complete the internship where you are currently employed. 
Q: How much does the program cost?
A: The tuition is $690 per credit hour. 
Q: Are there scholarships available?
A: Yes! Concordia offers a scholarship for any student working in one of our partner schools through our Academic Community Scholarship. There are also scholarships for alumni, veterans, and those who work in Christian schools. 
Q: Do you accept transfer credits?
A: Yes! Master's level credits from other education programs can be accepted towards credit in this program if the courses were taken in the past seven years. 
Q: What is the format for courses?
A: The courses are online and are completely asynchronous, which means that you will not have to log in at a specific time. Assignments begin on Monday of each week, and are due on the following Sunday.  Some assignments may be due on Thursday, with a follow up due on Sunday. 
Q: How long are the courses?
A: The courses are eight weeks long.
Q: What makes this program different than other administrator programs?
A: This program is perfect for the working professional. The courses are online, and within each week, you can work at your own pace. You can begin the program at the beginning of any term. You will learn from top practitioners in the field. You will be able to apply what you're learning in your day-to-day work. The curriculum includes projects, every day experiences, and collaborative activities. You will have these experiences in your courses, as well as in your internship program
Questions? We're here to help