English: the degree that opens doors
What do Emma Watson, Supreme Court Justice Clarence Thomas, Steven Spielberg, Mitt Romney, and Sting have in common? All of them were English majors. Still nervous about the commitment? Hey, that's alright! You want to make a responsible decision. The good news is you can make a responsible choice and pursue your love of English.
On-campus
All courses offered face-to-face on Ann Arbor's campus.
Study language, literature, and expression in Concordia's Bachelor of Arts in English degree program.
Concordia's English degree program allows you to choose from two offerings: a liberal arts degree or a complementary major for those seeking a degree in secondary education. Both options allow you to explore the language, literature, and expression of the Western canon. 
In order to demonstrate your understanding of texts and ideas, you will be expected to write analytically and creatively. Professors will motivate you to think critically about texts, consider them within a Christian context, and apply its lessons to your day to day life.
English degree students will learn and engage in critical thinking, reading comprehension, writing, and communication skills (both written and verbal), and participate in class discussions.
Courses focus on comprehending, expressing, and analyzing ideas (both others' and your own).
You will read a wide range of authors and engage in high-level academic discussions with faculty and classmates, and learn how to express your thoughts.
Recommended for you (based on programs you've viewed)
Undergraduate Application Steps
It's time to help you become a Cardinal! Just follow these simple steps to complete your application.

For first-time freshman:
Submit your online application
Have your school send your official high school transcripts. Transcripts may be mailed or sent via a transcript processing service to:
Concordia University Ann Arbor
Admissions Office
4090 Geddes Rd
Ann Arbor, MI 48104
Send your official ACT or SAT scores.
Scores on your high school transcript will be considered official. If your school does not put scores on transcripts, please contact ACT or College Board.
For transfer students:
Submit your online application
Submit official transcripts from all colleges/universities attended
*Transfer students with less than 60 college credits completed will also submit official high school transcripts. Students who have less than 30 college credits also need to submit official ACT or SAT scores. Scores on your high school transcript will be considered official.
Minimum Requirements
A minimum GPA of a 2.5/4.0 (C average) or higher
ACT composite of 18 or above
SAT equivalent of 940 or higher for combined math and evidence-based reading and writing (for tests taken after March 2016).
*If your GPA or ACT score falls below the minimum for acceptance, your admissions counselor may ask you to retake the test or supply additional documents, such as an essay or letters of recommendation, to complete the application.
Required Academic Coursework in High School
A minimum of 16 units of high school (secondary school) work is required, of which at least 11 should be in basic liberal arts areas. Units should be distributed as follows:
English: At least three units, but four are strongly recommended.
Mathematics: Two units of college-prep math, preferably one each in Algebra and Geometry.
Natural Science: Two units, preferably one each in Biology, Physics or Chemistry.
Social Studies: Two units, preferably one each in world history and American history.
Liberal Arts: Two units of the same foreign language or additional units in one or more of the other listed subjects or in fine arts.
Other Electives: Five units from any area of academic study, but ideally from the areas listed above.
German or Latin is recommended for pre-seminary students.
Professor
Office: Science Building 120
Phone: (734) 995-7513

Bio
My lifelong passion for language and artistic expression has brought me to Concordia University, where I share my love of the literary with our students.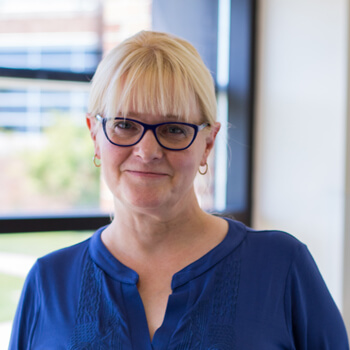 ---
Education
Ph D - English Literature, West Virginia University (2006)
MA - English Literature, West Virginia University (1998)
BS - English, Frostburg State University (1995)
---
Contributions
Kreiger, G. (2018). "How to Restore an Abandoned Garden at a House You Bought In Ypsi." Bear River Review. Ann Arbor: Bear River Review.
---
Presentations
Kreiger, G. (2021). Our Father and My Father: Religion and Child Sexual Abuse in Linda Katherine Cutting's Memory Slips and Kathryn Harrison's The Kiss. Paper. Midwestern Modern Language Association Annual Convention. Milwaukee, Wisconsin.
Kreiger, G. (2018). Rescuing Emerson in the Contemporary College Classroom. Oral Presentation. MASAL Annual Conference. Lansing.
---
Research Interests
Trauma in Life Writing
Nineteenth-Century Women Writers
---
Teaching Interests
Creative Writing
American Literature
Professor
Office: Science Building 118
Phone: (130) 498-7512

Bio
B.A. English: Michigan State University (1993); M.A. English: Michigan State University (1998); Ph.D., Seventeenth-Century British Literature: Purdue University (2004)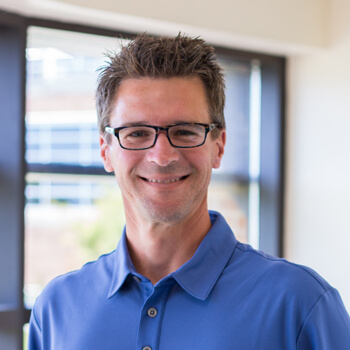 ---
Education
Ph D - Seventeenth-Century British Literature, Purdue University (2004)
MA - Literature of Early Modern England and the English Renaissance, Michigan State University (1998)
BA - Literature in English, Michigan State University (1993)
---
Research Interests
John Donne
Seventeenth-Century British Poetry
---
Teaching Interests
Shakespeare
Early Modern British Literature