Strengthen families through education
In the last 20 years, the very concept of a family became a whole lot more complicated. There are more challenges than ever for families who simply want to have healthy, happy relationship with one another. Never before has there been a greater need for individuals to help educate and equip families with the resources needed to thrive. Help meet the needs of families by enrolling in the Family Life Education program.
Careers
Family Therapist
Life Scientist
Human Service Assistant
Search More Jobs
Family rests at the heart of our identity, our psychology, and, in many ways, our well being. Yet, more and more families are becoming disconnected from each other. They are getting overwhelmed with new challenges, a changing culture, and an increasingly hostile climate. Are you called to dedicate your life to strengthening the family unit? If so, this program will equip you to make a significant impact by showing how you can proactively educate your community to anticipate potential problems before they occur.
This program will give you increased awareness of potential family issues, the capability to anticipate pitfalls, and the knowledge base to advise and educate. You will be prepared to work in a variety of hospital, church, agency, and other nonprofit settings. Most importantly, once you embark on your career, you will experience a deep satisfaction, knowing that your chosen profession truly helps others.
Undergraduate Application Steps
It's time to help you become a Cardinal! Just follow these simple steps to complete your application.

For first-time freshman:
Submit your online application
Have your school send your official high school transcripts. Transcripts may be mailed or sent via a transcript processing service to:
Concordia University Ann Arbor
Admissions Office
4090 Geddes Rd
Ann Arbor, MI 48104
Send your official ACT or SAT scores.
Scores on your high school transcript will be considered official. If your school does not put scores on transcripts, please contact ACT or College Board.
For transfer students:
Submit your online application
Submit official transcripts from all colleges/universities attended
*Transfer students with less than 60 college credits completed will also submit official high school transcripts. Students who have less than 30 college credits also need to submit official ACT or SAT scores. Scores on your high school transcript will be considered official.
Minimum Requirements
A minimum GPA of a 2.5/4.0 (C average) or higher
ACT composite of 18 or above
SAT equivalent of 940 or higher for combined math and evidence-based reading and writing (for tests taken after March 2016).
*If your GPA or ACT score falls below the minimum for acceptance, your admissions counselor may ask you to retake the test or supply additional documents, such as an essay or letters of recommendation, to complete the application.
Required Academic Coursework in High School
A minimum of 16 units of high school (secondary school) work is required, of which at least 11 should be in basic liberal arts areas. Units should be distributed as follows:
English: At least three units, but four are strongly recommended.
Mathematics: Two units of college-prep math, preferably one each in Algebra and Geometry.
Natural Science: Two units, preferably one each in Biology, Physics or Chemistry.
Social Studies: Two units, preferably one each in world history and American history.
Liberal Arts: Two units of the same foreign language or additional units in one or more of the other listed subjects or in fine arts.
Other Electives: Five units from any area of academic study, but ideally from the areas listed above.
German or Latin is recommended for pre-seminary students.
Jennifer A. Fieten MA, CCLS
Assistant Professor
Phone: (734) 995-7426
Email: jennifer.fieten@cuaa.edu

Bio
Jennifer Fieten has been a child life specialist for 18 years. She is currently the Child Life Coordinator of the undergraduate child life minor at Concordia University Ann Arbor. She is also an Assistant Professor within the undergraduate family life education major. Prior to this role, Jennifer was a child life specialist in a pediatric palliative care and hospice program in Illinois. Jennifer has her bachelor's degree from Northern Illinois University, her master's degree from the University of Texas at San Antonio, and has initiated her doctoral study at the Erikson Institute in Chicago.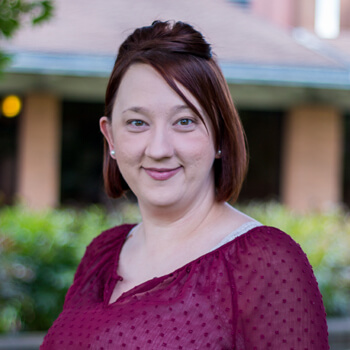 ---
Education
MA - Early Childhood/Education, University of Texas at San Antonio (2007)
BS - Family, Consumer, Nutrition and Sciences, Northern Illinois University (2000)
---
Research Interests
Child Abuse Prevention
Healthcare Disparities
---
Teaching Interests
Child Life
Child and Family Studies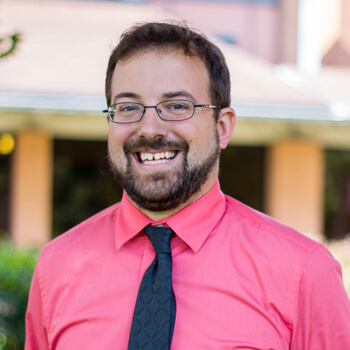 ---
Education
MS - Family Life, Concordia University Nebraska (2011)
BA - Family Life, Concordia University Ann Arbor (2002)
Families face a host of new challenges in today's society. So do children. While we all wish for every childhood to be idyllic, the truth is that many children experience physical ailments, emotional distress, and uncertainty due to life circumstances. This program will prepare you to proactively support children and their families. You will learn to strengthen social-emotional well being, helping children and families cope with whatever challenges may arise.  The program is headed by a certified child life specialist, and has a strong cohort of child life specialist students and professionals who will help you stand out as an exceptionally well-prepared candidate for hospital fieldwork and employment.
With Baby Boomers aging, there is a great need for education and support. Both for aging parents and their adult children.  As certified family life educators through the auspices of the National  Council on Family Relations, students focusing on adult care services gain the knowledge, skills and attitudes to support this specific segment of the family system. With an understanding of the  physical, cognitive, socioemotional, spiritual, cultural, sociological and economic realities faced after age 50,  graduates can provide advocacy, education and support for all  members of the family system.
The Community Services minor focuses key areas of family life like mental health, domestic violence, alcohol and substance abuse, in addition to the kinds of services these issues necessitate: adoption/foster care, mental health support, residential placements for youth, services to those escaping human trafficking, recreation programs, services for those facing unemployment, debt, homelessness, prisoner re-entry, immigration and educational support for quality parenting and strong marriages. Through completion of practicum fieldwork, you will be exposed to different types of community service agencies, which will help you discover the population you are most interested in serving. Once you choose a specific service area, you'll be able to seek a relevant internship that will afford you the kind of experience you can include on a resume and job application once you graduate.
The Children Ministry minor will prepare you for a life of service to families and their children in the church. You'll explore the foundations of children's ministry, while learning the ins and outs of administration as it relates to children's ministry programming. You'll learn basic children's ministry skills, and enjoy practical, hands-on experiences with a senior seminar, church practicum, and an internship.
Connect with a Counselor
Please select the area that best describes you from the options below.