A strong base for a big future
You love business, but you're not exactly sure yet what that means for you as it relates to your career. That's cool. You're not the only one who feels that way. A General Business major is a great way to prepare yourself for a broad range of career opportunities.
Sample Careers
Bus. Intelligence Analyst
Computer Systems Analyst
Business Teacher
Two words: transferable skills. That's the key to this General Business major. You don't need to have your entire career in business all mapped out already at this point in your life. This program will give you transferable skills in marketing, finance, economics, business law, and human resources to prepare you to navigate the inner workings of any firm or organization. From there, the possibilities to craft your own future are  limited only by your own imagination.
Learning outcomes in this program will vary, because they're based on the liberal arts and business electives you select. So choose whatever you have the most heart for — information technology, servant leadership, social entrepreneurship, or something else entirely.  
With a Bachelor's in General Business, you'll be poised to follow whatever path has captured your heart and imagination. Careers such as Entrepreneur, Business Analyst, Customer Service Manager, Project Manager, Sales Manager, or Business Owner are within your grasp, or you can forge a path entirely of your own — you'll have the background to build the life you're meant to have.
Recommended for you (based on programs you've viewed)
Undergraduate Application Steps
It's time to help you become a Cardinal! Just follow these simple steps to complete your application.

For first-time freshman:
Submit your online application
Have your school send your official high school transcripts. Transcripts may be mailed or sent via a transcript processing service to:
Concordia University Ann Arbor
Admissions Office
4090 Geddes Rd
Ann Arbor, MI 48104
Send your official ACT or SAT scores.
Scores on your high school transcript will be considered official. If your school does not put scores on transcripts, please contact ACT or College Board.
For transfer students:
Submit your online application
Submit official transcripts from all colleges/universities attended
*Transfer students with less than 60 college credits completed will also submit official high school transcripts. Students who have less than 30 college credits also need to submit official ACT or SAT scores. Scores on your high school transcript will be considered official.
Minimum Requirements
A minimum GPA of a 2.5/4.0 (C average) or higher
ACT composite of 18 or above
SAT equivalent of 940 or higher for combined math and evidence-based reading and writing (for tests taken after March 2016).
*If your GPA or ACT score falls below the minimum for acceptance, your admissions counselor may ask you to retake the test or supply additional documents, such as an essay or letters of recommendation, to complete the application.
Required Academic Coursework in High School
A minimum of 16 units of high school (secondary school) work is required, of which at least 11 should be in basic liberal arts areas. Units should be distributed as follows:
English: At least three units, but four are strongly recommended.
Mathematics: Two units of college-prep math, preferably one each in Algebra and Geometry.
Natural Science: Two units, preferably one each in Biology, Physics or Chemistry.
Social Studies: Two units, preferably one each in world history and American history.
Liberal Arts: Two units of the same foreign language or additional units in one or more of the other listed subjects or in fine arts.
Other Electives: Five units from any area of academic study, but ideally from the areas listed above.
German or Latin is recommended for pre-seminary students.
Department Chair, Associate Professor
Phone: (734) 995-7379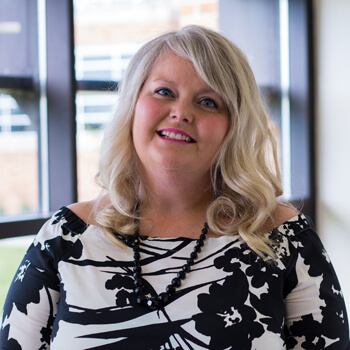 ---
Education
EDD - Leadership Administration, Concordia University Chicago (2017)
MBA - Sport Administration, Canisius College (2002)
BS - Sport Management, Brock University (1999)
Assistant Professor
Office: Student Services - CUAA 132
Phone: (734) 995-7368

---
Education
EDD - Organizational Leadership, Concordia Portland / Concordia Chicago (2022)
MA - Higher Education Administration, State University of New York at Buffalo (2001)
BA - Communications, University of North Carolina - Chapel Hill (1994)
---
Research Interests
Translation of Skills/knowledge/Experience from Athletics to Business
Leadership in Business
---
Teaching Interests
Leadership in Sport Business
Sport Marketing & Promotions