School of Arts and Sciences
|
Department of History
Bachelor of Arts in History
The History program allows you explore patterns in history with a focus in U.S., European or Global perspectives and consider the meaning of history from a Christian perspective.
Understand faith and the human experience throughout time
Learn to interpret historical information and milestones and develop new outlooks on culture, both hopeful and tragic that are a part of our rich history. You will develop a strong ability to facilitate discussion and think critically about a wide range of topics. Study our political, artistic, social, economic and scientific advancements to understand human progress. Learn about religion, values and beliefs and how they have changed through the centuries.
On-campus
All courses offered face-to-face on Ann Arbor's campus.
Through our program, you will have the opportunity to study abroad in order to gain a global perspective while interacting with other cultures. You will understand civilization, wisdom through the ages and inspiring figures throughout history. You will be a part of a supportive Christian community who is passionate about history. 
Studying history involves more than reading books.  Your learning will revolve around a process that is applicable in many other fields. You'll start by locating, evaluating, and organizing historical information. Once you have digested the content and various views, you can begin to develop the historical information into written or oral form. Through this repeated procedure, you develop your ability to summarize, analyze, organize, and synthesize texts from a variety of sources. Wherever your career takes you, you'll be able to use this process to research, understand and analyze information to make important decisions and gain new insights.
Concentrations / Specializations
U.S. History
European History
Non-Western/Global History
Recommended for you (based on programs you've viewed)
Undergraduate Application Steps
It's time to help you become a Cardinal! Just follow these simple steps to complete your application.

For first-time freshman:
Submit your online application
Have your school send your official high school transcripts. Transcripts may be mailed or sent via a transcript processing service to:
Concordia University Ann Arbor
Admissions Office
4090 Geddes Rd
Ann Arbor, MI 48104
Send your official ACT or SAT scores.
Scores on your high school transcript will be considered official. If your school does not put scores on transcripts, please contact ACT or College Board.
For transfer students:
Submit your online application
Submit official transcripts from all colleges/universities attended
*Transfer students with less than 60 college credits completed will also submit official high school transcripts. Students who have less than 30 college credits also need to submit official ACT or SAT scores. Scores on your high school transcript will be considered official.
Minimum Requirements
A minimum GPA of a 2.5/4.0 (C average) or higher
ACT composite of 18 or above
SAT equivalent of 940 or higher for combined math and evidence-based reading and writing (for tests taken after March 2016).
*If your GPA or ACT score falls below the minimum for acceptance, your admissions counselor may ask you to retake the test or supply additional documents, such as an essay or letters of recommendation, to complete the application.
Required Academic Coursework in High School
A minimum of 16 units of high school (secondary school) work is required, of which at least 11 should be in basic liberal arts areas. Units should be distributed as follows:
English: At least three units, but four are strongly recommended.
Mathematics: Two units of college-prep math, preferably one each in Algebra and Geometry.
Natural Science: Two units, preferably one each in Biology, Physics or Chemistry.
Social Studies: Two units, preferably one each in world history and American history.
Liberal Arts: Two units of the same foreign language or additional units in one or more of the other listed subjects or in fine arts.
Other Electives: Five units from any area of academic study, but ideally from the areas listed above.
German or Latin is recommended for pre-seminary students.
Assistant Professor

Bio
Dr. Hill teaches history, with a concentration in United States social and cultural history. His research interests include the history of gender and the family and the scholarship of teaching and learning history.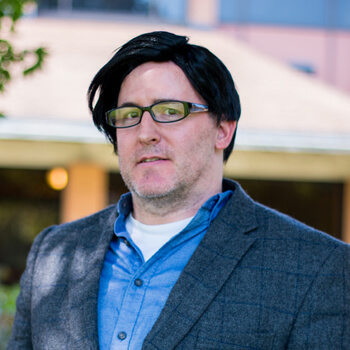 ---
Education
Ph D - American history and culture, University of Michigan (2007)
MA - American Studies, University of Alabama (1999)
BA - English, University of Southern Mississippi (1997)
---
Research Interests
Gender roles over time
History of the family
---
Teaching Interests
United States History
Western Civilization