Help people reach their goals
When you work in Human Resources, you are a vital part of the relationship between company and employees. At CUAA, you'll learn the technical aspects of the job — staffing practices, benefit structures, etc. — and you'll also learn how to bring out the best in others and help them reach their professional goals as you are reaching yours.
Communication within a business is arguably the most important component to its success. After all, you don't get anywhere if everybody's pulling in different directions. With a Human Resource Management minor, you will learn how to put that theory to practical use by studying concepts such as human behavior and staffing practices as well as gaining the technical knowledge an HR professional must know. For instance, this program will teach you how to analyze a compensation plan for company objectives, salary structure, and fringe benefits; to identify organizational needs for safety plans; and to organize strategies for recruitment, selection, training, retention, and development of employees, among many other topics.

You'll also develop skills in conflict management, you'll study human behavior and you'll become comfortable with the concept of servant leadership and the way it applies to the work of a human resource professional. CUAA will guide you in putting your ethical values together with your management training to give you the best possible launching pad for your HR career.
Human resource professionals can be found in every industry and type of organization. Career opportunities include corporate HR departments, employment agencies, executive search firms, compensation consulting, recruiting, and benefits administration. 
Undergraduate Application Steps
It's time to help you become a Cardinal! Just follow these simple steps to complete your application.

For first-time freshman:
Submit your online application
Have your school send your official high school transcripts. Transcripts may be mailed or sent via a transcript processing service to:
Concordia University Ann Arbor
Admissions Office
4090 Geddes Rd
Ann Arbor, MI 48104
Send your official ACT or SAT scores.
Scores on your high school transcript will be considered official. If your school does not put scores on transcripts, please contact ACT or College Board.
For transfer students:
Submit your online application
Submit official transcripts from all colleges/universities attended
*Transfer students with less than 60 college credits completed will also submit official high school transcripts. Students who have less than 30 college credits also need to submit official ACT or SAT scores. Scores on your high school transcript will be considered official.
Minimum Requirements
A minimum GPA of a 2.5/4.0 (C average) or higher
ACT composite of 18 or above
SAT equivalent of 940 or higher for combined math and evidence-based reading and writing (for tests taken after March 2016).
*If your GPA or ACT score falls below the minimum for acceptance, your admissions counselor may ask you to retake the test or supply additional documents, such as an essay or letters of recommendation, to complete the application.
Required Academic Coursework in High School
A minimum of 16 units of high school (secondary school) work is required, of which at least 11 should be in basic liberal arts areas. Units should be distributed as follows:
English: At least three units, but four are strongly recommended.
Mathematics: Two units of college-prep math, preferably one each in Algebra and Geometry.
Natural Science: Two units, preferably one each in Biology, Physics or Chemistry.
Social Studies: Two units, preferably one each in world history and American history.
Liberal Arts: Two units of the same foreign language or additional units in one or more of the other listed subjects or in fine arts.
Other Electives: Five units from any area of academic study, but ideally from the areas listed above.
German or Latin is recommended for pre-seminary students.
Program Director - MBA, Assistant Professor
Email: carrie.cochran@cuw.edu

Bio
Carrie E. Buri is an Assistant Professor, and Director of the MBA Program, US and International in the Batterman School of Business. Throughout her 15 years in higher education, Dr. Buri has served in many integral roles that include a wide range of activities such as admissions, student services, marketing, faculty and curriculum development and assessment, online teaching and learning, and international program development. Dr. Buri has lead the design and development of ground-based and online undergraduate and graduate programs for adult instruction and the MBA program both domestic and abroad.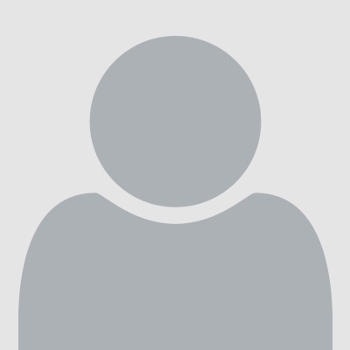 ---
Education
EDD - Educational Leadership, Edgewood College (2010)
MBA - MBA, Concordia University Wisconsin (2017)
MS - Counseling-School, Concordia University Wisconsin (2004)
BA - Management and Communications, Concordia University Wisconsin (2001)
Quality Improvement Specialist, Madison Area Technical College (1997)
---
Research Interests
Adult Teaching and Learning Theories and Practice
Impact of Education Technology on Globalization
---
Teaching Interests
Business, Human Resources, Inernational Business, Organizational Behavior
Marketing and Communications, Reaserch Writing, Social Media
Connect with a Counselor
Please select the area that best describes you from the options below.