School of Education
|
Department of Secondary Education
Bachelors of Arts in K-12 Health & Physical Education (MI Certification)
Train and prepare to become certified to teach grades K-12 in physical education (PE) and health.
Help all students grow in body, mind, and spirit
It's important for kids to stay healthy, and in order to do that they need to move and have a better understanding of their health. With a degree in K-12 health & physical education (PE), you will teach students the importance of exercise and health education in order to set them up for a healthy lifestyle.
On-campus
All courses offered face-to-face on main campus.
The significance of physical activity and health in the lives of all people underlies this curriculum. Every student is encouraged to receive instruction and practice in a variety of lifetime sports and recreational activities; as well as understand the human body and ways to maintain a healthy lifestyle. This curriculum is designed with an emphasis in the appreciation and study of human movement, with the goal to educate students for careers in teaching and coaching, athletics administration, recreation, and allied health and wellness programs.
The health of kids is incredibly important, and to stay healthy, kids need to understand how to move and understand their own physical health. By pursuing this degree, you will be able to educate students in a variety of grades the importance of health and wellness. 
Becoming a PE teacher requires a variety of fulfilling coursework to prepare you for your vocation. You will have a better understanding of the human body with exercise physiology, motor development, anatomy, and physiology. You'll also learn the ins and outs of health education with personal, family, and community health. To gain experience in the field prior to graduation, student teaching and clinical observations will be prioritized by your professors to forge your own classroom management and teaching style.
Concentrations / Specializations
Health
Physical Education (PE)
State of Michigan Teaching Certificate
To obtain an initial teaching certification through the State of Michigan, the following requirements must be met:
Passing scores on the Michigan Tests for Teacher Certification
Documentation of achievement of program outcomes
Training in first aid and CPR
Professional conference attendance
Completion of surveys
Academic portfolio
Please see our course catalog for details.
Deadline for Program Completion
All requirements for program completion must be completed within two years of withdrawal from the university. Following that deadline, a candidate wishing to return and complete certification requirements must meet any new or changed program requirements.
MOECS
In order to receive certification in the State of Michigan, applicants must apply for certification on the new Michigan Online Educator Certification System. Forms and resources are available on the MOECS site.
Steps to Secure a State Teaching Certificate
Complete all program requirements
Submit a Request for Initial Teacher Certification to the School of Education's certification officer
Apply for certification through

 

MOECS
The state sends the application to the certification officer to be verified
When program completion and fulfillment of all requirements have been verified, the certification officer submits the university's recommendation to the State Department of Education via MOECS
The state sends the candidate an email that includes a link to pay the certification fee
Create a Michigan Education Information System (MEIS) Account in the MOECS system
In keeping with Michigan's Rule 101.1, if a candidate reports conviction for certain misdemeanors or felonies, details must be noted in the submitted recommendation for certification. Failure to accurately or honestly report convictions or current charges may serve as the basis for a denial of certification.
Deadline for Requesting Certification
Michigan stipulates a five-year window for submitting a recommendation for certification upon program completion. After that deadline, Concordia requires evidence of a minimum of ten additional credits of coursework directly related to the requested area(s) of certification. Ten or more years after program completion, a minimum of eighteen additional credits and evidence of 50 hours of appropriate clinical experiences are required.
Certification in Other States
Certification processes and requirements vary by state. Concordia strongly encourages all graduates to begin by securing a Michigan certificate, even if they do not intend to find a teaching job within the state.
Certification Renewal
Forms and resources are available on the MOECS site.
Undergraduate Application Steps
It's time to help you become a Cardinal! Just follow these simple steps to complete your application.

For first-time freshman:
Submit your online application
Have your school send your official high school transcripts. Transcripts may be mailed or sent via a transcript processing service to:
Concordia University Ann Arbor
Admissions Office
4090 Geddes Rd
Ann Arbor, MI 48104
Send your official ACT or SAT scores.
Scores on your high school transcript will be considered official. If your school does not put scores on transcripts, please contact ACT or College Board.
For transfer students:
Submit your online application
Submit official transcripts from all colleges/universities attended
*Transfer students with less than 60 college credits completed will also submit official high school transcripts. Students who have less than 30 college credits also need to submit official ACT or SAT scores. Scores on your high school transcript will be considered official.
Minimum Requirements
A minimum GPA of a 2.5/4.0 (C average) or higher
ACT composite of 18 or above
SAT equivalent of 940 or higher for combined math and evidence-based reading and writing (for tests taken after March 2016).
*If your GPA or ACT score falls below the minimum for acceptance, your admissions counselor may ask you to retake the test or supply additional documents, such as an essay or letters of recommendation, to complete the application.
Required Academic Coursework in High School
A minimum of 16 units of high school (secondary school) work is required, of which at least 11 should be in basic liberal arts areas. Units should be distributed as follows:
English: At least three units, but four are strongly recommended.
Mathematics: Two units of college-prep math, preferably one each in Algebra and Geometry.
Natural Science: Two units, preferably one each in Biology, Physics or Chemistry.
Social Studies: Two units, preferably one each in world history and American history.
Liberal Arts: Two units of the same foreign language or additional units in one or more of the other listed subjects or in fine arts.
Other Electives: Five units from any area of academic study, but ideally from the areas listed above.
German or Latin is recommended for pre-seminary students.
Kyle B. Chuhran
Kyle Chuhran, Ed.D.
Associate Professor
Office: Krieger KRI126
Phone: (734) 995-7397

Bio
Kyle Chuhran, Elementary Education Coordinator since 2014, holds an Ed.D degree in instructional leadership (CU-Portland). He has served in Lutheran schools since 1988.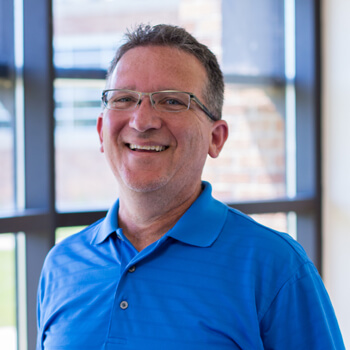 ---
Education
EDD - Instructional Leadership, Concordia University, Portland (2020)
MS - Education, Concordia University - Wisconsin (2008)
BA - Secondary Education - Music, Concordia College, Ann Arbor (1988)
---
Research Interests
Personality Influences on Teacher Effectiveness
Teacher Attrition
---
Teaching Interests
Education and Pedagogy
Teaching Reading, Writing, and Literacy
Sara Clemm von Hohenberg
Ph.D.
Coordinator - Teacher Certification Program for CUAA, Associate Professor
Office: Krieger K125
Phone: (734) 995-7326

Bio
Dr. Sara Clemm von Hohenberg serves as the Coordinator of the Masters of Science in Curriculum and Instruction with Teacher Certification Program. She teaches Teaching and Learning, Human Growth and Development, Differentiated Instruction, Cultural Geography as well as online courses in the Masters program.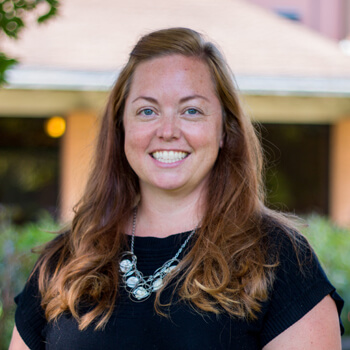 ---
Education
Ph D - Instructional Leadership, Northcentral University (2018)
MA - Educational Leadership, Oakland University (2005)
BA - Secondary Education, Western Michigan University (2002)
---
Research Interests
Teacher Preparation Candidate Dispositions
Professional Semester Experiences
---
Teaching Interests
Differentiated Instruction
Teaching and Learning
Lutheran Teaching Diploma