Music: The universal language
There is always a new piece of music to be written, and you can always interpret a song in a slightly different way. Broaden your musical talents and develop your knowledge of music theory, music history, and professional performance skills with a music degree from Concordia.
Music is a language that speaks to the world. Because it's also such an incredibly diverse topic, our program offers many different routes to choose from. Do you hope to use your talents to serve the Church? We have a Parish Music program. Would you like to teach the next generation of musicians? Our K-12 Music Education track might be perfect for you. Are you hoping to push the boundaries of what can be accomplished through music? Check out our Musical Theatre minor or our Contemporary Christian Music minor. Or maybe you have multiple interests besides music. If so, the basic Music minor works right alongside your chosen major. Also, be sure to check out our available music scholarships and upcoming music events.
You will learn from our internationally acclaimed faculty while having the opportunity to attend performances, travel with our talented band, orchestra, vocal choir, and  handbell choir ensembles, join one of our student-led music groups, and participate in events throughout the school year. In addition to learning in group settings with fellow students, you can also work one-on-one with a private tutor in your area of interest. Read what some of our current Artists of Concordia have to say about all of the opportunites that Concordia has given them.
Undergraduate Application Steps
It's time to help you become a Cardinal! Just follow these simple steps to complete your application.

For first-time freshman:
Submit your online application
Have your school send your official high school transcripts. Transcripts may be mailed or sent via a transcript processing service to:
Concordia University Ann Arbor
Admissions Office
4090 Geddes Rd
Ann Arbor, MI 48104
Send your official ACT or SAT scores.
Scores on your high school transcript will be considered official. If your school does not put scores on transcripts, please contact ACT or College Board.
For transfer students:
Submit your online application
Submit official transcripts from all colleges/universities attended
*Transfer students with less than 60 college credits completed will also submit official high school transcripts. Students who have less than 30 college credits also need to submit official ACT or SAT scores. Scores on your high school transcript will be considered official.
Minimum Requirements
A minimum GPA of a 2.5/4.0 (C average) or higher
ACT composite of 18 or above
SAT equivalent of 940 or higher for combined math and evidence-based reading and writing (for tests taken after March 2016).
*If your GPA or ACT score falls below the minimum for acceptance, your admissions counselor may ask you to retake the test or supply additional documents, such as an essay or letters of recommendation, to complete the application.
Required Academic Coursework in High School
A minimum of 16 units of high school (secondary school) work is required, of which at least 11 should be in basic liberal arts areas. Units should be distributed as follows:
English: At least three units, but four are strongly recommended.
Mathematics: Two units of college-prep math, preferably one each in Algebra and Geometry.
Natural Science: Two units, preferably one each in Biology, Physics or Chemistry.
Social Studies: Two units, preferably one each in world history and American history.
Liberal Arts: Two units of the same foreign language or additional units in one or more of the other listed subjects or in fine arts.
Other Electives: Five units from any area of academic study, but ideally from the areas listed above.
German or Latin is recommended for pre-seminary students.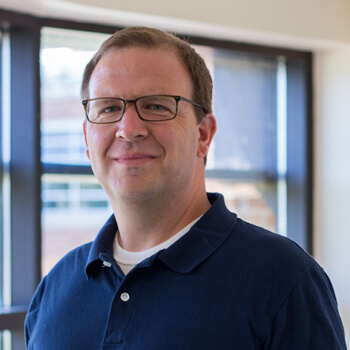 ---
Education
DMA - Music Performance - Conducting, University of Michigan (2009)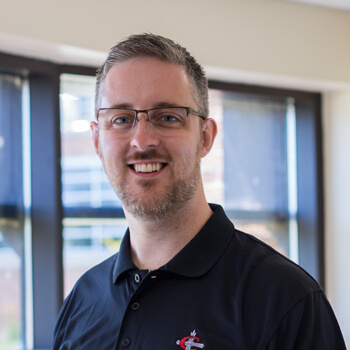 ---
Teaching Interests
Parish Music, Worship Arts, Hymnody, Worship Arts Leadership, Music Theory, Piano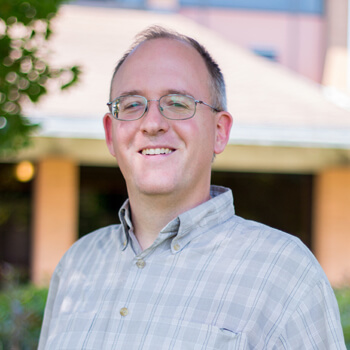 ---
Education
Ph D - Music Education, Indiana University (2015)
BA - Music Education, Transylvania University (1997)
Wind Band Conducting, University of Nebraska-Lincoln (2004)
---
Contributions
Perrine, W. (2018). Proselytization and Popular Music: A Policy Framework for Religious Musical Expression in the Public Schools 118 (4, pp. 4). Arts Education Policy Review.
Perrine, W. (2017). The Perils of Repressive Tolerance in Music Education Curriculum 16 (2, pp. 2). Action, Criticism, and Theory for Music Education.
Perrine, W. (2017). Bauchman v. West High School Revisited: Religious Text and Context in Music Education 25 (2, pp. 2). Philosophy of Music Education Review.
Perrine, W. (2016). The Rehearsal and Performance of Holiday Music: Philosophical Issues in Stratechuk v. Board of Education 24 (2, pp. 2). Philosophy of Music Education Review.
Perrine, W. (2016). A Survey of Early Legal Cases in Music Education 37 (2, pp. 2). Journal of Historical Research in Music Education.
---
Presentations
Perrine, W. (2018). Reclaiming Beauty for Music Education. Paper. 33rd ISME World Conference. Baku, Azerbaijan.
Perrine, W. (2017). A Response to "Mapping the Mountain: An Open Model of Creativity in String Education.". Paper. ISPME Symposium XI. Volos, Greece.
Perrine, W. (2017). A Deepening Schism: Conflicts between Critical Pedagogy and the Wind Band. Paper. CBDNA National Conference. Kansas City, MO.
Perrine, W. (2017). Music Education in the Thinking Chair: The Injustice of Classroom Advocacy . Paper. New Directions Conference: "Musicking equity: Enacting social justice through music education". Lansing, MI.
Perrine, W. (2016). Repressive Tolerance and the Perils of a Politicized Music Education Curriculum. Paper. 2016 NAfME Music Research and Teacher Education National Conference. Atlanta, GA.
---
Research Interests
Philosophy of Music Education
Public Policy & Music Education
---
Teaching Interests
Directing Instrumental Music
Music Education
Connect with a Counselor
Please select the area that best describes you from the options below.