Combining passions for music, leadership, and Christian worship
As a part of our Lutheran heritage, parish music is worth studying for the sake of teaching the faith. In what types of contexts can you do this, you ask? You might find yourself playing the liturgy or worship music, directing vocal choirs, working with the pastor to support the structure of the Divine Service, composing or arranging hymns and other works: The list goes on!
The Parish Music program consists of the standard music major with additional classes in church music. You may choose from either a Traditional or a Contemporary Track. You'll learn from practicing church musicians and have the opportunity to participate in contemporary or traditional worship, orchestra, band, and organ performances. You'll learn the art of leading congregation in song, direct student worship bands, choose theologically sound music, and work with a pastor to structure music in worship. Because of CUAA's location, you will have access to a rich variety of musical events in the area. If you are a member of the Lutheran Church - Missouri Synod, you can take additional theology classes to be placed on the church worker roster for the LCMS.
Plan on dedicating significant energy to practicing in your primary area: organ, piano or voice on the Traditional track, or piano, guitar, or voice on the Contemporary Track. Regardless of your current skill level, we have experienced faculty available to help improve your technique in a one-on-one setting. General music elements of this program include composing and arranging, music history and theory, aural skills, and conducting. You'll also focus on how music connects with the theological aspects of worship.
Career Paths
Director of Church Music
Worship Band Leader
Organist
Parish Choir Director
Church Worker
Undergraduate Application Steps
It's time to help you become a Cardinal! Just follow these simple steps to complete your application.

For first-time freshman:
Submit your online application
Have your school send your official high school transcripts. Transcripts may be mailed or sent via a transcript processing service to:
Concordia University Ann Arbor
Admissions Office
4090 Geddes Rd
Ann Arbor, MI 48104
Send your official ACT or SAT scores.
Scores on your high school transcript will be considered official. If your school does not put scores on transcripts, please contact ACT or College Board.
For transfer students:
Submit your online application
Submit official transcripts from all colleges/universities attended
*Transfer students with less than 60 college credits completed will also submit official high school transcripts. Students who have less than 30 college credits also need to submit official ACT or SAT scores. Scores on your high school transcript will be considered official.
Minimum Requirements
A minimum GPA of a 2.5/4.0 (C average) or higher
ACT composite of 18 or above
SAT equivalent of 940 or higher for combined math and evidence-based reading and writing (for tests taken after March 2016).
*If your GPA or ACT score falls below the minimum for acceptance, your admissions counselor may ask you to retake the test or supply additional documents, such as an essay or letters of recommendation, to complete the application.
Required Academic Coursework in High School
A minimum of 16 units of high school (secondary school) work is required, of which at least 11 should be in basic liberal arts areas. Units should be distributed as follows:
English: At least three units, but four are strongly recommended.
Mathematics: Two units of college-prep math, preferably one each in Algebra and Geometry.
Natural Science: Two units, preferably one each in Biology, Physics or Chemistry.
Social Studies: Two units, preferably one each in world history and American history.
Liberal Arts: Two units of the same foreign language or additional units in one or more of the other listed subjects or in fine arts.
Other Electives: Five units from any area of academic study, but ideally from the areas listed above.
German or Latin is recommended for pre-seminary students.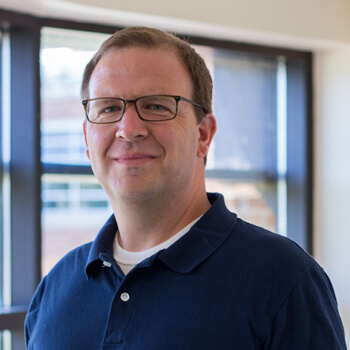 ---
Education
DMA - Music Performance - Conducting, University of Michigan (2009)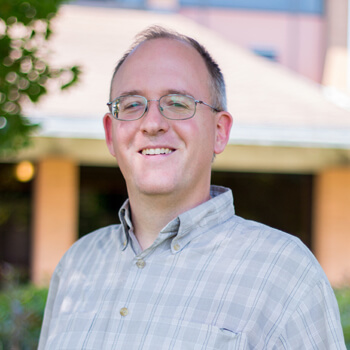 ---
Education
Ph D - Music Education, Indiana University (2015)
BA - Music Education, Transylvania University (1997)
Wind Band Conducting, University of Nebraska-Lincoln (2004)
---
Research Interests
Philosophy of Music Education
Public Policy & Music Education
---
Teaching Interests
Directing Instrumental Music
Music Education
Connect with a Counselor
Please select the area that best describes you from the options below.