An unexamined life is not worth living
This program nurtures the ability to engage in systematic thinking and provides you with the critical distance to call culture's dominant assumptions into question and form your own responses. You'll be immersed in the great conversation of history's deepest thinkers, trained in logic and ethics, and able to defend faith and human dignity. At this point in time, philosophy has never been so vital – or applicable – to everyday life.
This is a program intended for lovers of wisdom. You'll develop a trained mind that thinks clearly, precisely, and rigorously. This program will introduce you to the central texts of the world's greatest ancient, medieval, modern, and contemporary thinkers. You'll learn the methods of careful definition, logical analysis, and argumentation. In addition to core foundations of a robust philosophy program, our program has special emphases on apologetics, moral philosophy, bioethics, human rights, and human dignity. It all boils down to this: the CUW Philosophy program will prepare you to be a "thinker."  And since you'll be able to specialize in any area of philosophy that interests you most, you'll experience the true thrill of charting your own intellectual course in life.
You will leave a different person than when you arrived. Your mind will be an interesting place, full of curiosity, wonder and intellectual fulfillment.  Upon completion you should feel equipped for either additional graduate-level study  or entrance into the professional world. Not everyone immediately sees the connection between a degree in philosophy and success in the business world, but even a quick glance at some of the top CEOs and entrepreneurs in America shows one thing in common - a philosophy degree. It should come as no surprise that critical thinkers, who think analytically and deeply about problems, would quickly rise to the top. Perhaps most importantly, you will learn how to engage with society's dominant discourses and trends from a whole different angle than the majority of your peers.
Career Paths
Bioethics and professional medical ethicists
Christian political advocacy
Journalism
Classical education
Career in government
Previous Student Thesis Titles
Shrugging off Ayn Rand: Disproving Objectivism as an Ethical Theory.
Living a Life of Grace: a Study on the Correlation between Moral Living and True Joy
Gabriel Marcel and Søren Kierkegaard: The Continuity of Christian Existentialism.
Undergraduate Application Steps
It's time to help you become a Cardinal! Just follow these simple steps to complete your application.

For first-time freshman:
Submit your online application
Have your school send your official high school transcripts. Transcripts may be mailed or sent via a transcript processing service to:
Concordia University Ann Arbor
Admissions Office
4090 Geddes Rd
Ann Arbor, MI 48104
Send your official ACT or SAT scores.
Scores on your high school transcript will be considered official. If your school does not put scores on transcripts, please contact ACT or College Board.
For transfer students:
Submit your online application
Submit official transcripts from all colleges/universities attended
*Transfer students with less than 60 college credits completed will also submit official high school transcripts. Students who have less than 30 college credits also need to submit official ACT or SAT scores. Scores on your high school transcript will be considered official.
Minimum Requirements
A minimum GPA of a 2.5/4.0 (C average) or higher
ACT composite of 18 or above
SAT equivalent of 940 or higher for combined math and evidence-based reading and writing (for tests taken after March 2016).
*If your GPA or ACT score falls below the minimum for acceptance, your admissions counselor may ask you to retake the test or supply additional documents, such as an essay or letters of recommendation, to complete the application.
Required Academic Coursework in High School
A minimum of 16 units of high school (secondary school) work is required, of which at least 11 should be in basic liberal arts areas. Units should be distributed as follows:
English: At least three units, but four are strongly recommended.
Mathematics: Two units of college-prep math, preferably one each in Algebra and Geometry.
Natural Science: Two units, preferably one each in Biology, Physics or Chemistry.
Social Studies: Two units, preferably one each in world history and American history.
Liberal Arts: Two units of the same foreign language or additional units in one or more of the other listed subjects or in fine arts.
Other Electives: Five units from any area of academic study, but ideally from the areas listed above.
German or Latin is recommended for pre-seminary students.
Professor
Phone: (734) 995-7528
Email: stephen.parrish@cuaa.edu

Bio
I have an M.A. and Ph.D. from Wayne State, and have been at Concordia since 1999. I am married to Dr. Elenn' Parrish, and have 3 daughters and 2 grandchildren.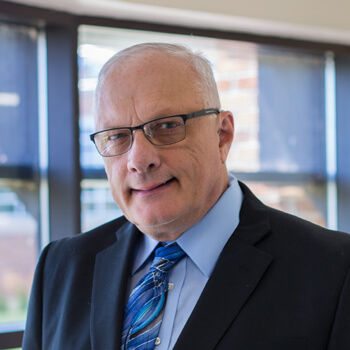 ---
Education
Ph D - Philosophy, Wayne State University (1991)
MA - Philosophy, Wayne State University (1984)
BS - Biology, Eastern Michigan University (1975)
Liberal Arts, Schoolcraft College (1972)
Library Science, The University of Michigan (1979)
---
Research Interests
Philosophy of Religion
Philosophy of Mind
---
Teaching Interests
History of Philosophy
Moral Philosophy
Connect with a Counselor
Please select the area that best describes you from the options below.