God's splendor shown through human diversity
If you are naturally curious about human behavior, motivations and helping others to be healthy, then the Bachelor's in Psychology is the program for you. Whether you are interested in social work, health-care administration, clinical psychology, human resources or scientific research, a degree from Concordia will help you guide others into spiritual well-being. You will learn about mental health, motivations and the complexity of the human mind in order to change lives for the better.
You can combine your Christian values with an education in psychology in order to help people build lives of wellness and emotional resilience. You will study how to recognize mental illness and empathize with your patients, students or clients. Through this program, you will learn the developmental stages and psychological growth of human beings from conception to passing. You will explore the boundaries and current trends within pharmaceuticals and therapy approaches. You will interpret how the mind learns, understands and perceives the world and how those views are shaped. You will receive supervised practical experience in local agencies and institutions and have the opportunity to participate in community service that allows you to reflect on the psychological needs in your area.
You will leave this program prepared to embark on a career in the psychology field with a thorough understanding of theories in psychology coupled with hands-on experience from your practicum and service learning efforts. You'll be a stronger leader, a better writer and communicator, and a strategic problem solver. Whether you decide to go into counseling, clinical psychology, research, academia or another exciting profession, you'll be prepared to change other's lives for the better.
Career Paths
Social Work
Healthcare Administration
Clinical Psychology
Academia
Judicial Settings
Research Assistants
Undergraduate Application Steps
It's time to help you become a Cardinal! Just follow these simple steps to complete your application.

For first-time freshman:
Submit your online application
Have your school send your official high school transcripts. Transcripts may be mailed or sent via a transcript processing service to:
Concordia University Ann Arbor
Admissions Office
4090 Geddes Rd
Ann Arbor, MI 48104
Send your official ACT or SAT scores.
Scores on your high school transcript will be considered official. If your school does not put scores on transcripts, please contact ACT or College Board.
For transfer students:
Submit your online application
Submit official transcripts from all colleges/universities attended
*Transfer students with less than 60 college credits completed will also submit official high school transcripts. Students who have less than 30 college credits also need to submit official ACT or SAT scores. Scores on your high school transcript will be considered official.
Minimum Requirements
A minimum GPA of a 2.5/4.0 (C average) or higher
ACT composite of 18 or above
SAT equivalent of 940 or higher for combined math and evidence-based reading and writing (for tests taken after March 2016).
*If your GPA or ACT score falls below the minimum for acceptance, your admissions counselor may ask you to retake the test or supply additional documents, such as an essay or letters of recommendation, to complete the application.
Required Academic Coursework in High School
A minimum of 16 units of high school (secondary school) work is required, of which at least 11 should be in basic liberal arts areas. Units should be distributed as follows:
English: At least three units, but four are strongly recommended.
Mathematics: Two units of college-prep math, preferably one each in Algebra and Geometry.
Natural Science: Two units, preferably one each in Biology, Physics or Chemistry.
Social Studies: Two units, preferably one each in world history and American history.
Liberal Arts: Two units of the same foreign language or additional units in one or more of the other listed subjects or in fine arts.
Other Electives: Five units from any area of academic study, but ideally from the areas listed above.
German or Latin is recommended for pre-seminary students.
Assistant Professor
Phone: (734) 995-7417
Email: christopher.stark@cuaa.edu

Bio
Dr. Stark joined the faculty of Concordia University in 2014. When not busy teaching or researching, Dr. Stark enjoys spending time with his extraordinary wife Rachael. They have one daughter, the beautiful Arianna.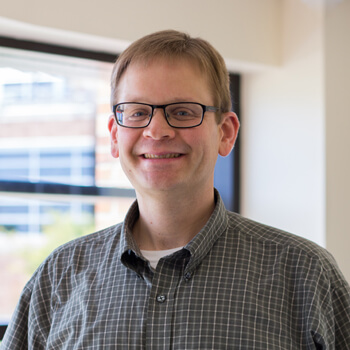 ---
Education
Ph D - Psychology & Counseling, Southwestern Baptist Theological Seminary (2012)
MA - Marriage & Family Counseling, Southwestern Baptist Theological Seminary (2006)
MA - Christian Education, Southwestern Baptist Theological Seminary (2006)
MS - Agricultural & Biological Engineering, Texas A&M University (2003)
BS - Agricultural & Biological Engineering, Purdue University (1998)
---
Research Interests
Teaching of psychology
Integrating Christianity into marriage counseling
---
Teaching Interests
Counseling skills
Research methods
Connect with a Counselor
Please select the area that best describes you from the options below.