Radiologic Technology is changing the way medicine is done
Do you find x-rays fascinating? This technology has changed the way medicine in done. We can now diagnose the inside of the human body without ever touching the skin. Welcome to the world of radiologic technology! Here, you learn how to use electromagnetic rays to get job training snapshots of a person's insides to check for critical medical diagnoses.
In this program, you will study anatomy, patient positioning, examination techniques, equipment protocols, radiation safety, radiation protection, and basic patient care. As is fairly evident from the above sentence, we take both patient and medical personnel safety very seriously. You'll grow confident in your abilities as you learn from some of the best faculty and professionals in the field.
This CUAA bachelor degree is a Two plus Two program, in which you spend the first two years on Concordia's campus taking prerequisite classes prior to entry into the Radiologic Technology (RT) program. You'll then apply for the next phase that consists of didactic courses and clinical experience with our partner clinical affiliations. It is worth noting that this is a competitive program, so acceptance is not guaranteed. To improve your chances, we'd like to encourage you to demonstrate exemplary grades, prior healthcare experience, and job shadow hours.
Because the pre-professional curriculum requires about 67 credits (17 credits per semester if taken in 4 semesters), we highly recommend using winterim and summer breaks to fulfill course requirements. Once you are accepted, the more advanced work begins. At first, you are going to spend most of your time in the classroom and scan laboratory, with less time in clinicals. This is to provide you with the theories and principles to ground you before applying them in a real-world environment. Gradually, your classroom time will be reduced as your clinical component increases. You'll have the opportunity to engage in hands-on learning at one of our partners including Providence Hospital and Sinai-Grace Hospital.
With this degree, you will be a key part of the health care field by safely creating images needed to check for bone fractures, blocked blood vessels, abnormal growths in breast tissue, brain tumors, and so much more. Upon graduation, you will be ready to find a rewarding career in a variety of settings. Alumni have gone on to work in hospitals, physician's' offices, medical and diagnostic labs, do research, administration, education, and so much more!
To enter the program, you must haven't a  cumulative 3.0 GPA and shadowing of an RT (minimum 4 hours) are required to progress to clinicals.
Upon graduation, and before entering the workforce, you must pass a national certification examination conducted by the American Registry of Radiologic Technologists (ARRT). In the state of Michigan, you must apply for licensure. The national certification exam qualifies them to do this.
Career Paths
Cardiac Interventional and Vascular Interventional Technology
Computed Tomography
Magnetic Resonance
Mammography
Undergraduate Application Steps
It's time to help you become a Cardinal! Just follow these simple steps to complete your application.

For first-time freshman:
Submit your online application
Have your school send your official high school transcripts. Transcripts may be mailed or sent via a transcript processing service to:
Concordia University Ann Arbor
Admissions Office
4090 Geddes Rd
Ann Arbor, MI 48104
Send your official ACT or SAT scores.
Scores on your high school transcript will be considered official. If your school does not put scores on transcripts, please contact ACT or College Board.
For transfer students:
Submit your online application
Submit official transcripts from all colleges/universities attended
*Transfer students with less than 60 college credits completed will also submit official high school transcripts. Students who have less than 30 college credits also need to submit official ACT or SAT scores. Scores on your high school transcript will be considered official.
Minimum Requirements
A minimum GPA of a 2.5/4.0 (C average) or higher
ACT composite of 18 or above
SAT equivalent of 940 or higher for combined math and evidence-based reading and writing (for tests taken after March 2016).
*If your GPA or ACT score falls below the minimum for acceptance, your admissions counselor may ask you to retake the test or supply additional documents, such as an essay or letters of recommendation, to complete the application.
Required Academic Coursework in High School
A minimum of 16 units of high school (secondary school) work is required, of which at least 11 should be in basic liberal arts areas. Units should be distributed as follows:
English: At least three units, but four are strongly recommended.
Mathematics: Two units of college-prep math, preferably one each in Algebra and Geometry.
Natural Science: Two units, preferably one each in Biology, Physics or Chemistry.
Social Studies: Two units, preferably one each in world history and American history.
Liberal Arts: Two units of the same foreign language or additional units in one or more of the other listed subjects or in fine arts.
Other Electives: Five units from any area of academic study, but ideally from the areas listed above.
German or Latin is recommended for pre-seminary students.
The Radiologic Technology program is accredited by the Joint Review Committee on Education in Radiologic Technology (JRCERT). Upon successful completion of the program, students are eligible for the American Registry of Radiologic Technologists (ARRT) certification examination in radiography.
The program assumes no responsibility for the success of its students in obtaining professional certification or other types of professional licensure.
The affiliating radiology sites must be approved by the Joint Review Committee on Education in Radiologic Technology.
Department Chair, Other
Office: 102B
Phone: (262) 243-2171
Email: marc.wojciechowski@cuw.edu

Bio
I have spent over 40 years in the medical imaging field as a practitioner and manager. 17 of those years were devoted to teaching Sonography. I have earned a Master's of Science and am registered as a Radiologic Technologist, Nuclear Medicine Technologist and Sonographer. I stumbled into teaching and found it is the passion of my life.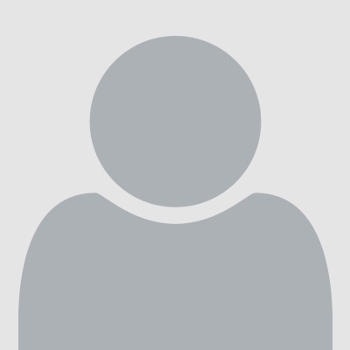 ---
Education
MS - Health Administration, Cardinal Stritch University (1993)
American Registry of Diagnostic Medical Sonography (1975)
---
Contributions
Wojciechowski, M. (1987). "Transient Pulmonary Platelet Sequestration During Endotoximia in Dogs" (21(3), pp. 21(3)). Circulation.
---
Research Interests
I enjoy publishing unusual cases and encourage my students to do the same.
---
Teaching Interests
I am first and foremost a sonography instuctor.
Connect with a Counselor
Please select the area that best describes you from the options below.