School of Education
|
Department of Secondary Education
Bachelor of Arts in Upper Level Secondary Education
Build a strong teaching foundation and gain expertise in your subject area though a bachelor's degree in Secondary Education at Concordia University Ann Arbor.
Guiding the spiritual and educational needs of today's young adults
Remember that amazing English teacher you had in high school? The one that made Shakespeare palatable and convinced you to be a teacher? Our Upper Level Secondary Education program is how you become that teacher. Teaching grades 7-12, is a calling that takes energy, talent, and all of your God-given gifts. But the rewards are extraordinary. At this age, young people are maturing, defining their dreams, and yearning to develop their future and their faith. It's an incredible few years and an amazing opportunity for you to serve as their Christian teacher, mentor, and guide.
On-campus
All courses offered face-to-face on Ann Arbor's campus.
Youth in middle school, junior high, and high school are a lively and fun group to teach. They are well on their way to becoming adults, but they've also left the door wide open, just waiting for an amazing teacher or mentor to make a thoughtful impact … to encourage their faith walk or ignite their excitement over a particular subject. Concordia's Upper Level Secondary Education program prepares you to teach grades 7-12 in your selected content area. You also have the opportunity to earn your Lutheran Teaching Diploma, which allows you to teach in Lutheran schools across the country. You can BE that special teacher you remember having so long ago … the one that made a world of difference and helped direct your dreams and solidify your walk with Christ.
CUAA School of Education student, Lilly Alaspa, practices student teaching in a high school classroom with fellow classmates.
Concordia's Upper Secondary Education program prepares you to teach grades 7-12 in your selected content area. Learn from experienced professors who bring a wealth of knowledge from the Lutheran, Christian, and public education fields. You'll learn how to design and use teaching methods in your specialty area that will make a meaningful impact in the classroom. In our program, you will learn how to bring faith and learning together in a meaningful way for your students, plan lessons and manage a classroom, use technology and best practices, and be an educator dedicated to service in the classroom, church, and community.
Concentrations / Specializations
Secondary Education candidates must complete a major and a minor in a subject area that the School of Education offers certification in. Concordia's approved areas for teacher candidates in Secondary Education are described below.
Majors
English
Integrated Science
Mathematics
Social Studies
Minors
Biology
English
History
Mathematics
Spanish
Special Education - Learning Disabilities
Admission into School of Education
Once you have a few foundational classes under your belt, the time will come for you to apply to the School of Education. To gain admission into the School of Education, the following requirements must be met:
Minimum GPA of 2.5
Complete or be enrolled in two education courses (EDU 203 & EDU 220) 
Obtain two Educational Dispositional Assessments from CUAA faculty
Interview with professionals in the field
Obtain State of Michigan Teaching Certificate
To obtain an initial teaching certification through the State of Michigan, the following requirements must be met:
Passing scores on the Michigan Test for Teacher Certification
Documentation of achievement of program outcomes
Training in first aid and CPR
Professional conference attendance
Academic portfolio
Please see our course catalog for details.
MOECS
In order to receive certification in the State of Michigan, applicants must apply for certification on the new Michigan Online Educator Certification System. Forms and resources are available on the MOECS site.
Steps to Secure a State Teaching Certificate
Complete all program requirements
Submit a Request for Initial Teacher Certification to the School of Education's certification officer
Apply for certification through

 

MOECS
The state sends the application to the certification officer to be verified
When program completion and fulfillment of all requirements have been verified, the certification officer submits the university's recommendation to the State Department of Education via MOECS
The state sends the candidate an email that includes a link to pay the certification fee
Create a Michigan Education Information System (MEIS) Account in the MOECS system
In keeping with Michigan's Rule 101.1, if a candidate reports conviction for certain misdemeanors or felonies, details must be noted in the submitted recommendation for certification. Failure to accurately or honestly report convictions or current charges may serve as the basis for a denial of certification.
Deadline for Requesting Certification
Michigan stipulates a five-year window for submitting a recommendation for certification upon program completion. After that deadline, Concordia requires evidence of a minimum of ten additional credits of coursework directly related to the requested area(s) of certification. Ten or more years after program completion, a minimum of eighteen additional credits and evidence of 50 hours of appropriate clinical experiences are required.
Certification in Other States
Certification processes and requirements vary by state. Concordia strongly encourages all graduates to begin by securing a Michigan certificate, even if they do not intend to find a teaching job within the state.
Certification Renewal
Forms and resources are available on the MOECS site.
Undergraduate Application Steps
It's time to help you become a Cardinal! Just follow these simple steps to complete your application.

For first-time freshman:
Submit your online application
Have your school send your official high school transcripts. Transcripts may be mailed or sent via a transcript processing service to:
Concordia University Ann Arbor
Admissions Office
4090 Geddes Rd
Ann Arbor, MI 48104
For transfer students:
Submit your online application
Submit official transcripts from all colleges/universities attended
*Transfer students with less than 60 college credits completed will also submit official high school transcripts. 
Minimum Requirements
A minimum GPA of a 2.5/4.0 (C average) or higher
Required Academic Coursework in High School
A minimum of 16 units of high school (secondary school) work is required, of which at least 11 should be in basic liberal arts areas. Units should be distributed as follows:
English: At least three units, but four are strongly recommended.
Mathematics: Two units of college-prep math, preferably one each in Algebra and Geometry.
Natural Science: Two units, preferably one each in Biology, Physics or Chemistry.
Social Studies: Two units, preferably one each in world history and American history.
Liberal Arts: Two units of the same foreign language or additional units in one or more of the other listed subjects or in fine arts.
Other Electives: Five units from any area of academic study, but ideally from the areas listed above.
Sara Clemm von Hohenberg
Ph.D.
Coordinator - Teacher Certification Program for CUAA, Associate Professor
Office: Krieger K125
Phone: (734) 995-7326

Bio
Dr. Sara Clemm von Hohenberg serves as the Coordinator of the Masters of Science in Curriculum and Instruction with Teacher Certification Program. She teaches Teaching and Learning, Human Growth and Development, Differentiated Instruction, Cultural Geography as well as online courses in the Masters program.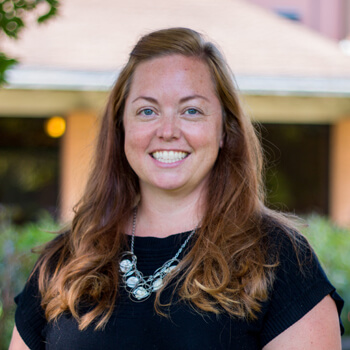 ---
Education
Ph D - Instructional Leadership, Northcentral University (2018)
MA - Educational Leadership, Oakland University (2005)
BA - Secondary Education, Western Michigan University (2002)
---
Research Interests
Teacher Preparation Candidate Dispositions
Professional Semester Experiences
---
Teaching Interests
Differentiated Instruction
Teaching and Learning
Lutheran Teaching Diploma
Do you feel called to educate, influence, and prepare the next generation of the LCMS church? Our Lutheran Teaching Diploma is designed to prepare you to teach specifically in Lutheran schools. Learn more about the 
Lutheran Teaching Diploma
 here.