Serve others and change lives!
Our Social Work program uses Christian service, quality research, and hands-on learning to grow you as a competent professional.
Do you have a passion for helping others? Are you interested in obtaining a more in-depth knowledge of the social work profession? Our 18 credit social work minor gives students the opportunity to discover the theories, perspectives, and mission, that are integral to the profession.
Program Highlights
Participate in classes with social work students and faculty
Opportunities to connect with social workers in the community
Access to social work learning opportunities and experiences
Join the Student Social Work Organization (SSWO)
Career Outlook
Child Welfare
Healthcare
Rehabilitation & Disabilities
Public Health
Mental Health
Addictions
School Social Work
Community Development
Undergraduate Application Steps
It's time to help you become a Cardinal! Just follow these simple steps to complete your application.
For first-time freshman:
Submit your

 

online application  
Submit the

 

Common Application
Have your school send your official high school transcripts. Transcripts may be mailed or sent via a transcript processing service to:
Concordia University Ann Arbor


Admissions Office




4090 Geddes Rd




Ann Arbor, MI 48104

Send your official ACT or SAT scores.
Scores on your high school transcript will be considered official. If your school does not put scores on transcripts, please contact ACT at www.act.org or College Board at www.collegeboard.org.
For transfer students:
Submit your

 

online application
Submit the

 

Common Application
Submit official transcripts from all colleges/universities attended
*Transfer students with less than 60 college credits completed will also submit official high school transcripts. Students who have less than 30 college credits also need to submit official ACT or SAT scores. Scores on your high school transcript will be considered official.
Minimum Requirements
A minimum GPA of a 2.5/4.0 (C average) or higher
ACT composite of 18 or above
SAT equivalent of 940 or higher for combined math and evidence-based reading and writing (for tests taken after March 2016).  
*If your GPA or ACT score falls below the minimum for acceptance, your admissions counselor may ask you to retake the test or supply additional documents, such as an essay or letters of recommendation, to complete the application.
Required Academic Coursework in High School
A minimum of 16 units of high school (secondary school) work is required, of which at least 11 should be in basic liberal arts areas. Units should be distributed as follows:
English: At least three units, but four are strongly recommended.
Mathematics: Two units of college-prep math, preferably one each in Algebra and Geometry.
Natural Science: Two units, preferably one each in Biology, Physics or Chemistry.
Social Studies: Two units, preferably one each in world history and American history.
Liberal Arts: Two units of the same foreign language or additional units in one or more of the other listed subjects or in fine arts.
Other Electives: Five units from any area of academic study, but ideally from the areas listed above.
German or Latin is recommended for pre-seminary students.
Lisa Adams-Qualls
Ph.D., SAC
Assistant Professor
Office: Regents' Hall 002B
Phone: (262) 243-2207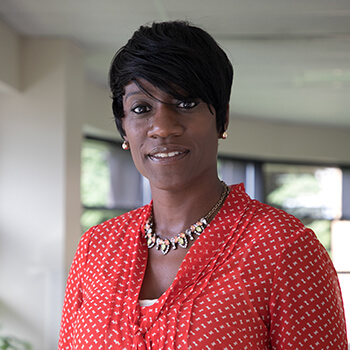 ---
Education
Ph D - Social Work, Capella University (2003)
BS - Social Work, Tennessee State University (1998)
Social Work, University of Kentucky (1999)
---
Research Interests
School Based Mental Health Clinics
---
Teaching Interests
Mental Health
Substance Abuse
Director - MSW Program, Associate Professor
Phone: (262) 243-2191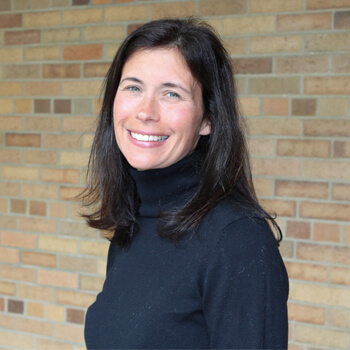 ---
Education
DSW - Social Work, University of Thomas- St. Catherine's University (2017)
BA - Psychology, Marquette University (1998)
Social Work, Dominican University (2007)
---
Research Interests
Human Trafficking, International Interprofessional Education, Interprofessional Education and Practice
---
Teaching Interests
Human Trafficking, Interprofessional Education and Practice, International Social Work, Child Welfare, Youth and Technology, Refugee Settlement, Social Welfare Policy
Nichole M. Ostrowski
MSW, CAPSW
Director - BSW Program Director, Assistant Professor
Phone: (262) 243-2166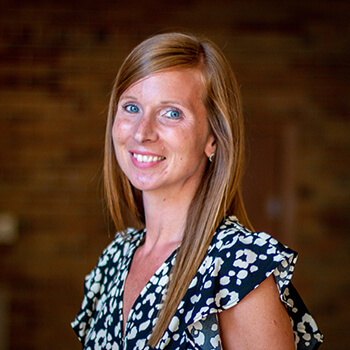 ---
Education
BA - Sociology, University of Wisconsin-Oshkosh (2002)
Social Work, University of Wisconsin-Milwaukee (2010)
---
Research Interests
Trauma Informed Care
Child Welfare and Out-of-Home Care