Concordia makes your career in higher education possible
Chances are you've benefited greatly from somebody with a master's degree in higher education. Think of your life as a student, and you'll understand exactly how important professionals in this field can be to student success. From resident life and student activities to academic advising, campus ministry, and more, our program allows you the opportunity to become a leader in academia and make a positive difference in today's high schools, colleges, and universities.
Faith-based
We are committed to engaging your mind and spirit for service to Christ in the church and the world.
Scholarships
$1000s in new scholarships exclusively for adult and post-traditional learners.
View Scholarships
Questions? We're here to help
Our team is available to help you as you consider the next step in your education.
Get answers to your questions
Our team is standing by to assist you with additional program details, financial aid options, and admissions questions.
Concordia University will not share your personal information. By submitting this form you agree to be contacted about Concordia's Education Offerings.
A Master of Science in student personnel administration in higher education (SPAHE) will prepare you in mind, body, and spirit – through courses grounded in student affairs – to build a comprehensive skillset and understanding to serve in this ever-changing field. You will gain the abilities and knowledge to innovate and improve programs and experiences in colleges and universities. We combine emerging curriculum with faculty working on campuses to help you reach your career goals as a a dean, director of admissions, leader in resident life, or one of many other jobs on a higher-education campus.
An online and flexible program to balance your professional and personal schedules. Courses are held year-round in a collaborative format. At the end of this master's program, complete a thesis or a capstone project to earn your degree.
This online program may be completed in one year by doubling up courses, or in two to three years if you're seeking a slower pace. Additionally, our curriculum allows you to take one Ed.D. course as an elective and seamlessly transition into our online doctorate of education.
Learning Outcomes
Gain knowledge and skills in each of these areas that are key to managing academic or athletics at colleges and universities.
Professional and Ethical Standards established by ACPA and NASPA
Student Development
Theoretical Foundations
Leadership, Administration, and the Law
Communicative Fluency and Technological Competence
Assessment, Evaluation,, and Research
Experiential Learning (Field Experience)
It is imperative you put into practice what you have learned in the classroom on the campus of a college or university. Your experiential learning will be completed under the supervision of a qualified site supervisor and the course instructor. This is scheduled to take place during the last semester of enrollment. It promises to be a challenging, meaningful, and invaluable experience that will strengthen your abilities to serve in higher-education
Recommended for you (based on programs you've viewed)
Graduate Application Steps
These programs have a minimum undergraduate GPA requirement of 3.00.
Admissions Process for Graduate School
Application (Please Submit the Following):
Application form available at: www.cuaa.edu/apply
One page essay describing your reason for obtaining a graduate degree
Résumé of your education and employment experience
Two signed letters of recommendation using the Recommendation Form (recommendation letters on letterhead may also be submitted)
All official transcripts leading to your bachelor's degree
Please note:
Graduate entrance exams such as the GRE are not required
If you have completed graduate level classes in the last seven years and wish to have them evaluated for possible transfer, please contact your admissions counselor for more information on transferring graduate credits
International students should contact the Office of International Student Services at international.admissions@cuw.edu for additional application requirements

Evaluation
When an applicant's file is complete, the file is forwarded to the Admission Committee for review.


Admission
If the student is admitted, an acceptance letter will be mailed to the student and the student's Falcon One Student ID number. Password information to access my.cuaa.edu will be sent separately from the Information Technology office. Your advisor will be able to give you information regarding completion of the required student orientation before you begin your first class.
Non-Degree Seeking Graduate Students
Please complete the Non-Degree Application at www.cuaa.edu/apply
Non-degree applicants only need to submit an application to begin admission review; however academic transcripts may be requested to complete our review
Contact Us
For additional information, please contact the Graduate Admission Office at graduate.admissions@cuaa.edu or 734-995-7527.
Adjunct Professor
Phone: (734) 368-1861

Bio
I have over 35 years in higher education management and leadership experience. This service encompasses housing and residence life, student conduct administration, sports administration, and facility management.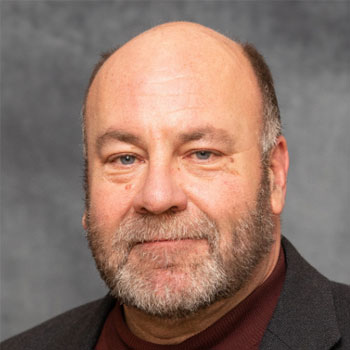 ---
Education
Ph D - Educational Leadership, Eastern Michigan University (2016)
MS - Criminal Justice, Michigan State University (1990)
---
Research Interests
---
Teaching Interests
Law and Policy
Organizational Development
History of Higher Education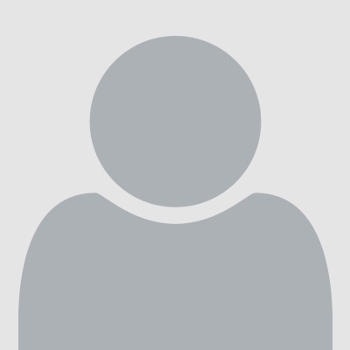 Adjunct Professor

Bio
Jessica Luckhardt has been working in higher education for the past 12 years. Prior to joining the faculty at CUAA, Jessica worked with AmeriCorps non-profits (City Year Detroit, Teach for America, and AmeriCorps-St. Louis. Her professional research interests include social justice, civic service, cultural humility, and in her current research position – the lived experience of military families.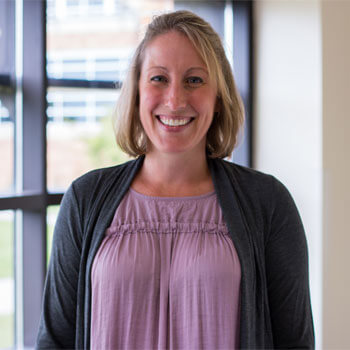 ---
Education
Ph D - Human Science, Saybrook University (2018)
MA - Multicultural and Transnational literature, East Carolina University (2010)
Adjunct Professor
Phone: (262) 243-4551

Bio
I began my career at CUW in 2011 and have recruited and advised both undergraduate and graduate students at extended campus locations, our campuses in Mequon and Ann Arbor, and online. I now currently serve as the Director of Graduate Enrollment on our Student Enrollment and Engagement (SEE) team. In addition to my role on the SEE team, I am also the Director of the SPAHE program, of which I am a proud graduate.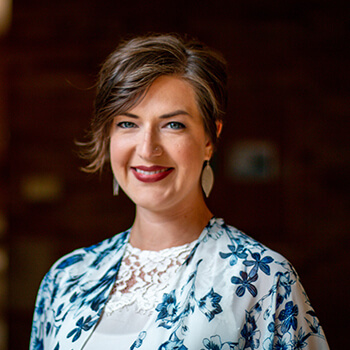 ---
Education
MS - Student Personnel Administration in Higher Education, Concordia University Wisconsin (2013)
BA - Music/Mass Communication & Public Relations, University of Wisconsin - Eau Claire (2007)
---
Research Interests
Graduate Students' Sense of Belonging
Best Practices in Post-Traditional Student Support
Managing Stress in Higher Education
---
Teaching Interests
Academic and Program Advising
Student Success
Current Issues in Higher Education
Assistant Professor
Office: Albrecht Hall 107B
Phone: (262) 243-4392

Bio
Dr. Taylor was appointed to the role of Vice President of Student Life in July of 2015 by the Concordia University President, the Rev. Dr. Patrick Ferry. In this capacity, he directly oversees the university's division of Student Life that includes the Departments of Intercollegiate Athletics, Dean of Students, Residence Life, Counseling and Health Center, Campus Safety, Financial Aid and Co-curricular music and drama as well as oversee the contracted food service.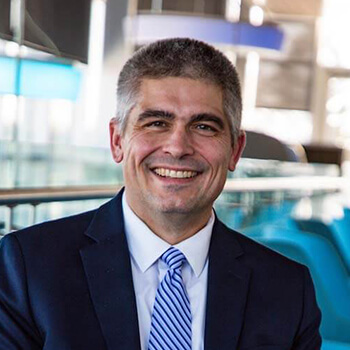 ---
Education
EDD - Higher Education, Concordia University Portland (2019)
MS - Student Personnel Administration, Concordia University Wisconsin (2001)
BA - Secondary Education, Concordia University Wisconsin (1998)
---
Research Interests
Student Engagement
Mentoring
---
Teaching Interests
Research methods
Assessment
Michael S. Zabriskie
Ph.D.
Adjunct Professor
Phone: (734) 646-4959

Bio
Michael has been serving students in postsecondary education for over 25 years in a variety of student-focused roles, including student housing, student activities, Greek life, leadership development, and student organization advising. He has taught graduate level courses at the University of Michigan and Concordia. He has developed and taught seminars for the Association of College and University Housing Officers-International.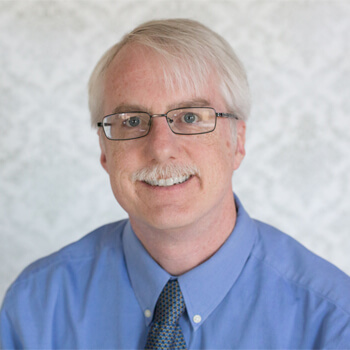 ---
Education
Ph D - Higher Education, University of Michigan (2005)
MS - College Student Personnel Administration, Indiana University (1996)
---
Teaching Interests
Higher Education Administration
Assessment
History of Higher Education
Questions? We're here to help