School of Arts and Sciences
|
Department of Theatre
Minor in Theatrical Communication
Theatre is a community pursuit that will leave you with a better understanding of the world around you.
Create. Connect. Inspire.
Concordia University Ann Arbor's Theatre department strives to develop the next generation of professional theatre artists by nurturing students' individual creativity to form stories into lasting performances that inspire and positively connect with the community.
Scholarship
Scholarships of up to $3,000 are available to students to participate in CUAA Theatre
Find out more
Upcoming
Interested in attending one of our productions?
Learn more
A Theatre Studies Minor is designed to be an overview of theatrical arts for students who wish to enhance their skills in performance, creativity, critical thinking, and interpersonal communication.
Through a variety of academic courses and participation in performances, our university mission is supported by examining philosophical questions about humanity, nature, and the world around us.
Our theatre department is uncommon because we strive to create a community that supports and respects individual God-given gifts and perspectives. This in hand prepares you for a life centered around service to others and the world around you.
Graduates with a theatre minor can expect to stand out as exceptional candidates for future employment opportunities in not only theatre but virtually any vocation. Our students have entered the fields of teaching, ministry, education, business, and even the medical sciences. Alumni found the skills developed in theatre were invaluable to their professional and personal goals.
Courses are designed to combine theory, history, and real-life practice to provide you with a fuller understanding of the processes involved in producing quality Theatre. Not only will you perform but you will design, create, produce, and manage.
You will be nurtured by our dedicated faculty and staff while having the opportunity for a range of theatrical experiences including; productions in the Black Box Theatre, attendance at professional performances, workshops from local and international artists, opportunities for student directing, producing, stage management, playwriting, marketing, technical design, and much more
Be sure to check out our available Theatre scholarships, Department of Theatre, and upcoming Theatre productions
Recommended for you (based on programs you've viewed)
Undergraduate Application Steps
It's time to help you become a Cardinal! Just follow these simple steps to complete your application.

For first-time freshman:
Submit your online application
Have your school send your official high school transcripts. Transcripts may be mailed or sent via a transcript processing service to:
Concordia University Ann Arbor
Admissions Office
4090 Geddes Rd
Ann Arbor, MI 48104
Send your official ACT or SAT scores.
Scores on your high school transcript will be considered official. If your school does not put scores on transcripts, please contact ACT or College Board.
For transfer students:
Submit your online application
Submit official transcripts from all colleges/universities attended
*Transfer students with less than 60 college credits completed will also submit official high school transcripts. Students who have less than 30 college credits also need to submit official ACT or SAT scores. Scores on your high school transcript will be considered official.
Minimum Requirements
A minimum GPA of a 2.5/4.0 (C average) or higher
ACT composite of 18 or above
SAT equivalent of 940 or higher for combined math and evidence-based reading and writing (for tests taken after March 2016).
*If your GPA or ACT score falls below the minimum for acceptance, your admissions counselor may ask you to retake the test or supply additional documents, such as an essay or letters of recommendation, to complete the application.
Required Academic Coursework in High School
A minimum of 16 units of high school (secondary school) work is required, of which at least 11 should be in basic liberal arts areas. Units should be distributed as follows:
English: At least three units, but four are strongly recommended.
Mathematics: Two units of college-prep math, preferably one each in Algebra and Geometry.
Natural Science: Two units, preferably one each in Biology, Physics or Chemistry.
Social Studies: Two units, preferably one each in world history and American history.
Liberal Arts: Two units of the same foreign language or additional units in one or more of the other listed subjects or in fine arts.
Other Electives: Five units from any area of academic study, but ideally from the areas listed above.
German or Latin is recommended for pre-seminary students.
Elizabeth M. Mitchell
MM, BM
Adjunct Professor
Phone: (734) 358-0261

Bio
Elizabeth Mitchell, Mezzo-Soprano, performs a variety of repertoire ranging from opera to cabaret to art song and has ventured into stage direction. She has sung nationally with Ohio Light Opera, Detroit Opera, Utah Opera, Opera Western Reserve, Opera MODO, and internationally with Oper Im Park in St. Anton am Arlberg, Austria. Awards: 2022 Wilde Award- Best Lead Actress in a Play; 2019 BroadwayWorld Awards: Best Supporting Actress in a Musical.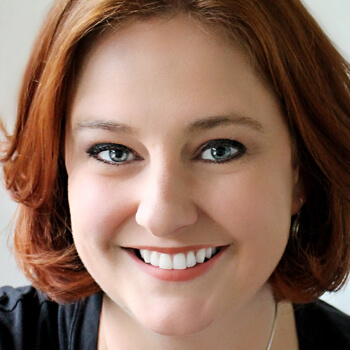 ---
Education
BM- Bachelor of Music - Vocal Performance, University of Utah (2003)
MM- Master of Music - Vocal Performance, University of Michigan (2007)
---
Research Interests
Vocal Pedagogy
History of Musical Theater
Opera
---
Teaching Interests
Individual Voice Lessons
Musical Theater
Group Voice Class
Director of Theatre and the Kreft Arts, Adjunct Professor

Bio
Amanda Williams started at Concordia University Ann Arbor in 2019 and is the Director of Theatre and Kreft Arts. Professor Williams directs the fall theater production, Boar's Head Festival, the spring musical production, oversees student productions, and teaches theater-related courses. She is also the director of event planning for the Kreft Arts Center. Outside of CUAA, she directs locally with groups such as Milan High School, Centerstage Productions, and Horizon Performing Arts. She received her bachelor's from Eastern Michigan University (2016) and her master's from Bowling Green State University (2018) under a full-tuition scholarship. She studied at Utah Vocal Arts Academy, in Graz, Austria with AIMS, and was a young artist with Pittsfield Opera Theatre. She has received coaching from renowned artists such as Dawn Upshaw, Elizabeth Baldwin, Eric Gibson, Monica Swartout-Bebow, and Jane Schoonmaker Rodgers. Her awards include the Sherley Vertte Young Artists Honorable Mention in the Harold Haugh Light Opera Competition, Graduate Division Second Place in the Conrad Art Song Competition, and Junior Division Second Place in the NATS Regional Competition. Likewise, she has enjoyed an active performing career in the community and internationally. She has performed with local groups such as Toledo Opera, UMGASS, and Comic Opera Guild. Her favorite roles include Gretel in Hansel and Gretel, Adele in Die Fledermaus, and Griselda in The Free Lance. She performed in several premiere performances and premiere recordings. Additionally, she was the soprano soloist and section leader at Dixboro United Methodist Church. Outside of theatre, she spends time with her family and Scottish Terrier, Prince. She enjoys swimming, decorating, refinishing vintage furniture, bike riding, reading, and traveling. She is thankful for the Christian community that CUAA fosters and hopes you will join her at this nurturing University.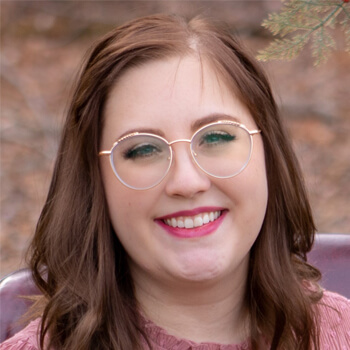 ---
Education
BM - Bachelor of Music in Vocal Performance, Eastern Michigan University (2016)
MM - Master of Music in Vocal Performance, Bowling Green State University (2018)