Full Time Faculty
Director of Choirs – Dr. Brian Altevogt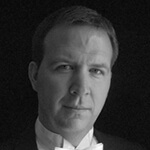 Brian L. Altevogt, hired by Concordia University, Ann Arbor in 2003, serves as Professor of Music and Director of Choirs. Dr. Altevogt directs the Concordia Choir and Women's Chorus, coordinates voice instruction, and has taught a variety of courses in Music Education, Music History, and the Humanities. In 2008, he was presented the Distinguished Faculty Award for creative activities and scholarship.
Prior to his arrival in Ann Arbor, Dr. Altevogt taught general music at the elementary level and directed high school and middle school choirs for public schools in Michigan and Indiana. He has served as Director of Music in churches in Michigan and Ohio and now enjoys directing an adult choir at St. Paul Lutheran Church in Ann Arbor.
Dr. Altevogt graduated with a BM in Music Education at the University of Michigan, received his MM in Choral Conducting from the University of Cincinnati College-Conservatory of Music and DMA at the University of Michigan in Choral Conducting.
Concordia choral ensembles have been active under Dr. Altevogt's leadership, singing in collaborative concerts, touring throughout the United States and Germany, singing annually for the Detroit Tigers, and releasing their first recording, Thy Light is Come. The choir has expanded their repertoire to include extended works, most recently Britten's Saint Nicolas, the Fauré Requiem, Honegger's Le Roi David, Arvo Pärt's Berliner Messe, Morten Lauridsen's Lux Aeterna, and Bach's Masses in A and F.
Dr. Altevogt has conducted festival choirs though out the Midwest and adjudicates choir and vocal festivals in Michigan, Ohio, Indiana, and Illinois.
Brian lives in Ann Arbor with his wife, Lisa, and children, Jane Ellen, Claire, Kelsey, and Henry.
Director of Instrumental Music – Dr. William Perrine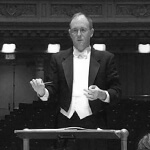 William Perrine serves as Associate Professor of Music and Director of Instrumental Activities at Concordia University Ann Arbor. Under his direction the Wind Ensemble and Orchestra have developed a national reputation for excellence, with both ensembles being recognized as 2021 Finalists in the annual American Prize Competition. The band's 2016 Carnegie Hall debut was critically praised as "stunning and inspirational…one of the finest wind bands in the nation," while the ensemble's 2018 Chicago Symphony Center performance was recognized at the 2019 CBDNA Small Program Showcase. Dr. Perrine also directs the Marching Band as well as teaching courses in music and music education. He holds a doctorate in Music Education from Indiana University. Dr. Perrine completed his Masters of Music degree in Wind Band Conducting at the University of Nebraska-Lincoln in May 2004, and he earned his undergraduate degree in Music Education from Transylvania University in Lexington, Kentucky.
Dr. Perrine is a National Board Certified Teacher and spent five years as Director of Bands at The Sarasota Visual and Performing Arts Academy at Booker High School in Sarasota, Florida. Under his direction, the Wind Ensemble performed at Carnegie Hall in New York City in the spring of 2007, and the Chamber Winds performed at Kennedy Center for the Performing Arts in April 2009. Dr. Perrine also spent five years teaching in southeastern Kentucky, which included serving as band director at the Christian County Middle School from 1998-2002. While at C.C.M.S., he doubled participation in the middle school band to over 200 students and founded the district's first middle school jazz program.
Dr. Perrine is an active member of the National Association for Music Education, the Michigan School Band and Orchestra Association, the National Band Association, the College Band Directors National Association, and the World Association for Symphonic Bands and Ensembles. His research areas include public policy and the intersection of religion and music in the music curriculum. Dr. Perrine has presented his peer-reviewed research at many national and international conferences and symposia, and is published with the Philosophy of Music Education Review, Journal of Historical Research in Music Education, Arts Education Policy Review, Action, Criticism, and Theory in Music Education, and the Music Educators Journal. He is also the editor of the Michigan Music Educator, and has an edited volume entitled The Future of the Wind Band scheduled to be released by GIA Publications in December 2021.
Director of Church Music – Dr. John Boonenberg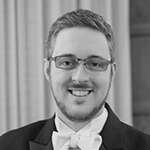 John Boonenberg serves as Director of Worship Arts Leadership and Assistant Professor of Music at Concordia University—Ann Arbor. As a long-time Director of Music Ministry, performer, and teacher, Dr. Boonenberg has been involved in the full musical life of the church—playing organ, piano, guitar, and other instruments for worship services, conducting choirs and instrumental ensembles, and teaching general music and drama in Lutheran schools. Under the guidance of Dr. Boonenberg, his school choirs have consistently won superior ratings at the Lutheran School Music Festival, and his adult choir has sung at several conferences and hymn festivals. Many of Dr. Boonenberg's student-musicians have won numerous awards at various music festivals throughout the state.
Dr. Boonenberg is passionate about liturgical renewal in the church and creative worship planning. Enjoying a wide variety of musical styles, Dr. Boonenberg believes simple congregational song and music of the highest artistic achievement join together in the praise of God and in the proclamation of the Word. He believes in utilizing the varied musical gifts of congregation members to glorify God in Word and Song, and to edify the community of believers. He takes special interest in historic Lutheran hymnody, Contemporary Christian songwriting, music from the Taize community, and the music of J.S. Bach.
Dr. Boonenberg holds degrees from The University of Michigan (BM, DMA) and The Juilliard School (MM).
In his spare time, Dr. B. enjoys spending time with his wife Claudia and daughter Nora, running, and cheering on UM football and Detroit sports teams.
Applied Faculty – Voice
Applied Faculty – Instrumental