Full Time Faculty
Director of Instrumental Music – Dr. William Perrine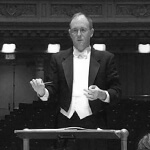 William Perrine serves as Associate Professor of Music and Director of Instrumental Activities at Concordia University Ann Arbor. He directs the Wind Ensemble, Orchestra, and Cardinal Regiment Marching band, as well as teaching course in music education, conducting, and music history. Under his direction the Wind Ensemble and Orchestra have developed a national reputation for excellence. The Wind Ensemble's 2016 Carnegie Hall debut was critically praised as "stunning and inspirational…one of the finest wind bands in the nation," while the ensemble's 2018 Chicago Symphony Center performance was recognized at the 2019 CBDNA Small Program Showcase and received 3rd Place in the 2021 American Prize competition. Dr. Perrine also founded the Concordia Orchestra in 2014, which was also recognized as a finalist in the 2021 American Prize competition. He holds a doctorate of philosophy in music education from Indiana University, a master of music degree in conducting from the University of Nebraska-Lincoln, and an undergraduate degree in music education from Transylvania University. Dr. Perrine also serves as the conductor of the Washtenaw Community Concert Band.
Prior to his appointment at Concordia, Dr. Perrine spent ten years teaching in Title I schools in Kentucky and Florida, where he earned his National Board Teacher Certification. Ensembles under his direction performed at both Carnegie Hall in New York City and at Kennedy Center for the Performing Arts in Washington D.C. His public-school teaching experience continues to inform his philosophical research and advocacy for large ensemble music education; his research areas include public policy and the development of pre-political spaces in the music curriculum. Dr. Perrine has presented his peer-reviewed research at many national and international conferences and symposia, and is published with the Philosophy of Music Education Review, Journal of Historical Research in Music Education, Arts Education Policy Review, Action, Criticism, and Theory in Music Education, and the Music Educators Journal. His edited volume, The Future of the Wind Band, is available through GIA Publications, while his monograph Beauty, Reason, & Power: Music Education in a Pluralist Society is scheduled to be published by Peter Lang in late 2022.
Director of Church Music – Dr. John Boonenberg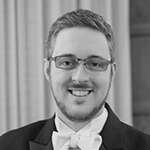 John Boonenberg serves as Director of Worship Arts Leadership and Assistant Professor of Music at Concordia University—Ann Arbor. As a long-time Director of Music Ministry, performer, and teacher, Dr. Boonenberg has been involved in the full musical life of the church—playing organ, piano, guitar, and other instruments for worship services, conducting choirs and instrumental ensembles, and teaching general music and drama in Lutheran schools. Under the guidance of Dr. Boonenberg, his school choirs have consistently won superior ratings at the Lutheran School Music Festival, and his adult choir has sung at several conferences and hymn festivals. Many of Dr. Boonenberg's student-musicians have won numerous awards at various music festivals throughout the state.
Dr. Boonenberg is passionate about liturgical renewal in the church and creative worship planning. Enjoying a wide variety of musical styles, Dr. Boonenberg believes simple congregational song and music of the highest artistic achievement join together in the praise of God and in the proclamation of the Word. He believes in utilizing the varied musical gifts of congregation members to glorify God in Word and Song, and to edify the community of believers. He takes special interest in historic Lutheran hymnody, Contemporary Christian songwriting, music from the Taize community, and the music of J.S. Bach.
Dr. Boonenberg holds degrees from The University of Michigan (BM, DMA) and The Juilliard School (MM).
In his spare time, Dr. B. enjoys spending time with his wife Claudia and daughter Nora, running, and cheering on UM football and Detroit sports teams.
Applied Faculty – Voice
Applied Faculty – Instrumental