Why Concordia Accelerated Degrees?
Concordia University Ann Arbor's accelerated degree programs are designed for working adults like you. With the option to choose between online learning and virtual evening classes that meet once a week, you get complete control over your education without having to sacrifice your family life or your work schedule.
Education that fits your life.
Our accelerated courses are tailored to meet the unique needs of adult learners. We place a strong emphasis on the direct applicability of the course material so you can start applying your classroom knowledge at your job right away.
What does "Accelerated" mean?
In the accelerated format, you take one 8 week class at a time with the flexibility to choose between virtual and online classes or a mixture of both. If you ever need to take a break along the way, you can hit pause for as long as you want. Plus, we accept students on a rolling basis so you can start your program as soon as you're accepted.
Virtual classes meet one night a week
All courses are 8 weeks in length
Small class sizes
Minimal group work outside of class
Up to 84 transfer credits accepted, including experiential learning credit
The Uncommon Approach
Personal attention
One-on-one
Take advantage of 1-1 guidance and care from our Academic and Career Advisors.
Professionals
Learn from professors with real-world experience and valuable connections to industry leaders.
Military Friendly
Expect first-class service from our Veterans Services team as an Active, Reserve, or Veteran student.
Virtual
Online
Flexible to fit your needs. You decide what works the best for your learning style!
Virtual
Comfort of your own home
8 week courses
Attend class live via Zoom™
Live professor instruction
Live classmate interaction
Academic and career advisor support
Online
Comfort of your own home
No assigned class times
8 week courses
Work at your own pace
Flexible course offerings
Online instructor support
Academic and career advisor support
Transfer
Credits
Transferring credits gives you a head start on your accelerated education. We accept credits from past regionally accredited two- and four-year schools, military credits through JST or CCAF, and advanced placement tests like DSST and CLEP. We even consider your work experience.
Click here to learn more about accelerated education Credit Transfer.
Get started today!
We accept students to our accelerated degree programs on a rolling basis—you can apply anytime! At Concordia, you'll find a rich variety of accredited programs that combine high-quality academics with real-world preparation. You can start your application today or request to be contacted by one of our team members if you still have questions.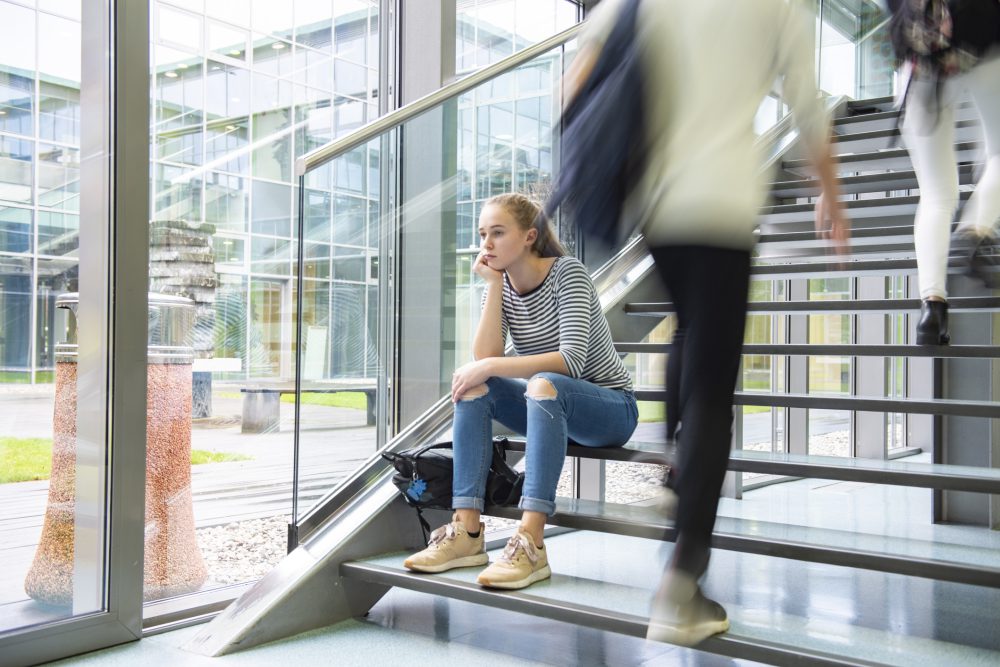 Turning Self-Doubt into Growth
Jul 27, 2023
If you're thinking about finishing your degree, self-doubt may inevitably creep in. However, it's important to grow from doubt to succeed. Read More
Frequently asked questions