Our events are held in our state-of-the-art facilities located in the Kreft Arts building, Chapel of Holy Trinity, and other beautiful venues on our central campus.
The Kreft Black Box Theatre
Our theatre is a 60'x60' flexible performance space with flexible seating, a scene shop, costume and properties lab, male and female dressing rooms, and a projection booth containing an 80+ channel sound control system and 96-circuit lighting system.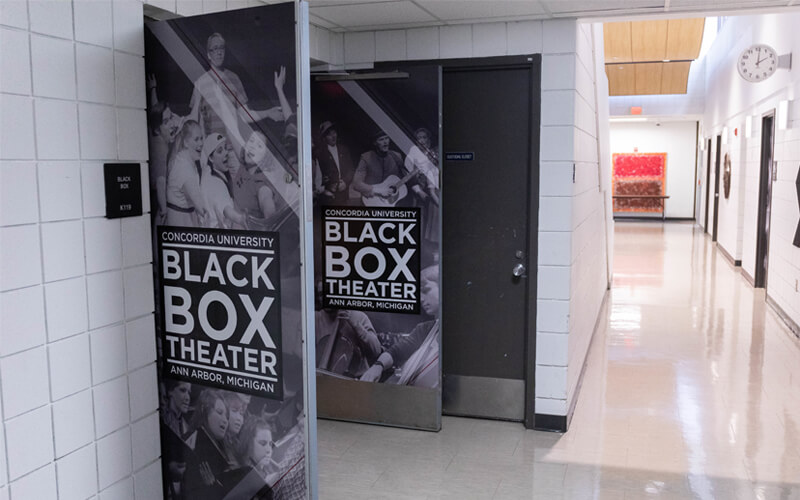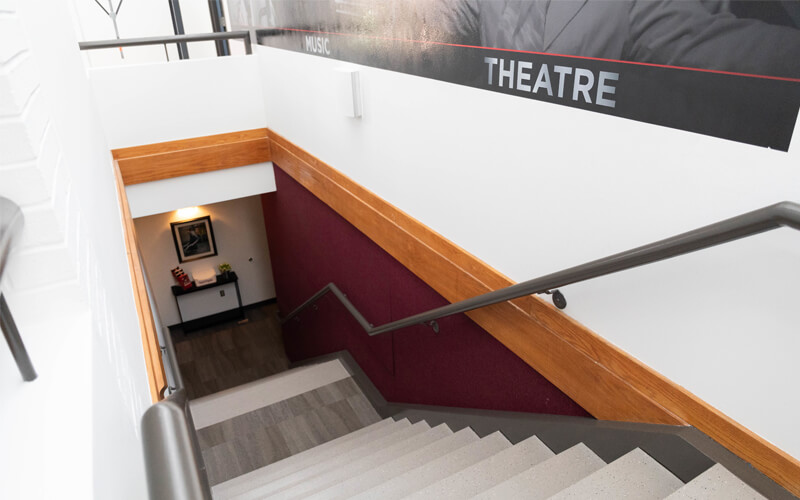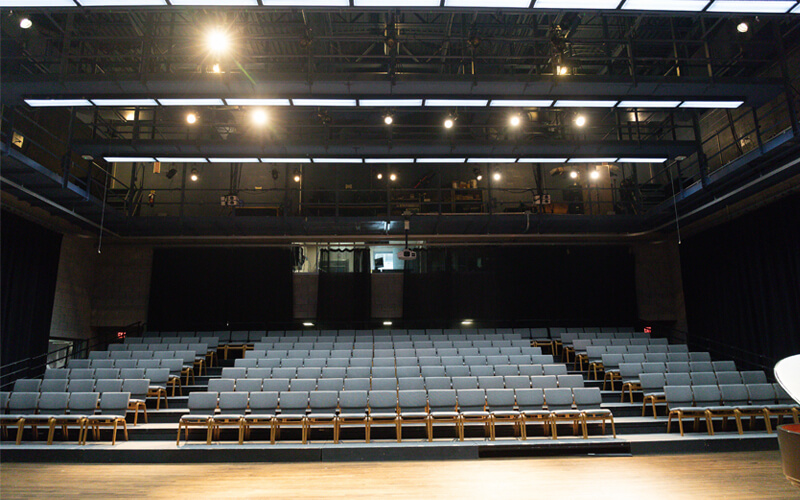 The Kreft Gallery
The gallery is conveniently located just east of the Box Office and serves as the entrance to the Black Box Theatre. Entry to the gallery is through a door in the floor-to-ceiling glass wall which opens onto the main hallway in the Kreft Arts building, making exhibitions visible even when the gallery is closed.
Security is provided by trained student docents
Gallery space is reconfigurable with 4' X 8" kiosks, and pedestals with plexiglas vitrines. Overhead, color-balanced track lighting illuminates the space.
The gallery is also used as the backdrop for the senior recitals of music majors as well as other university events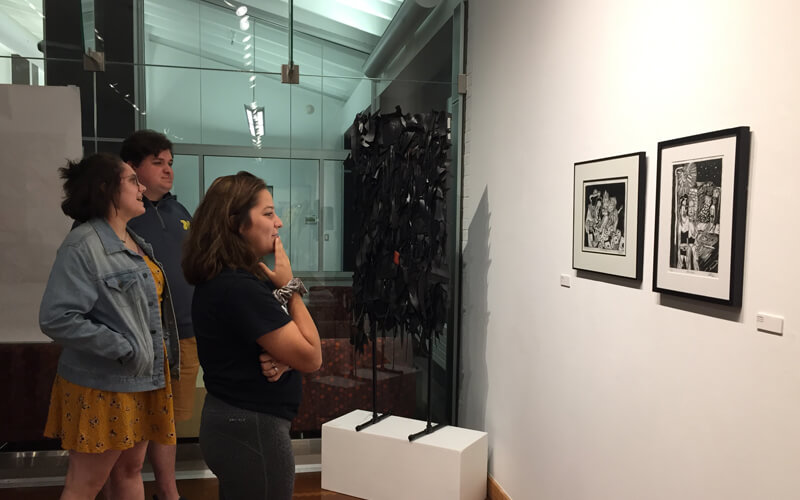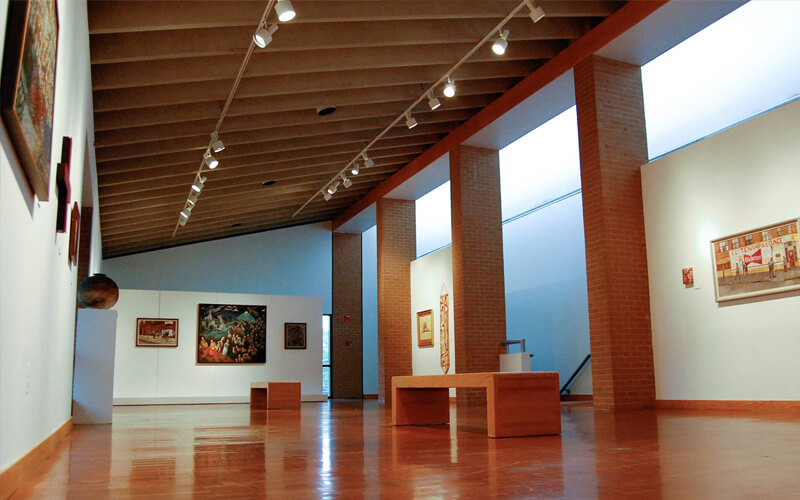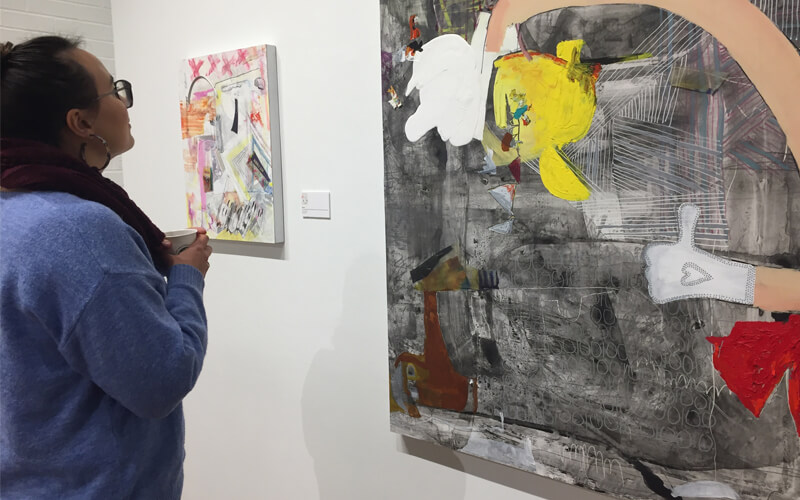 The Kreft Recital Hall
Our Kreft Recital Hall is located in the main hall of our Kreft Building and serves as a dual rehearsal and performance space.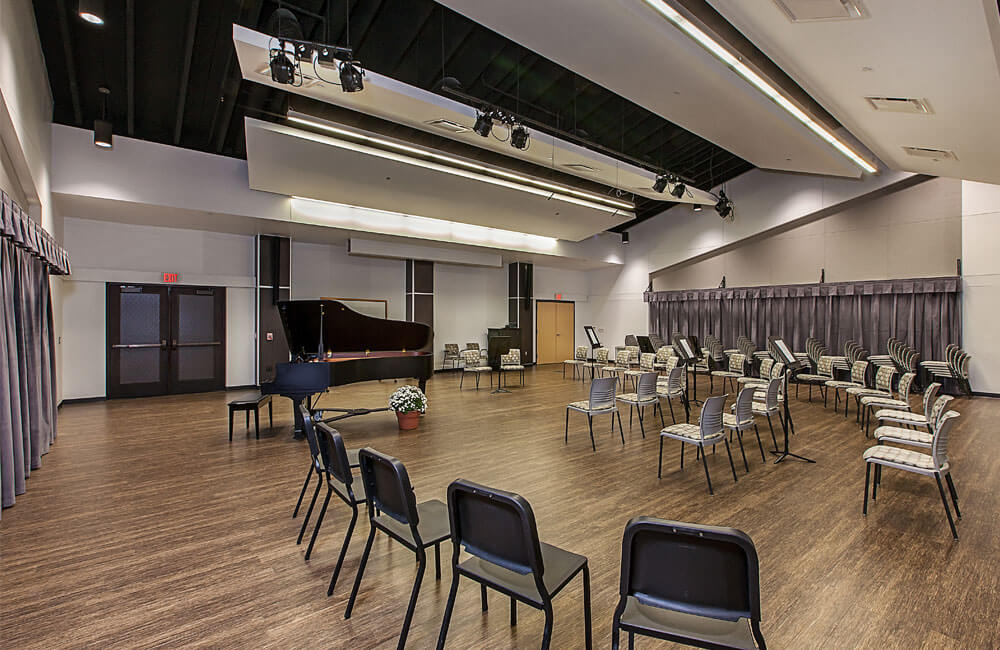 Chapel of Holy Trinity
At the heart of CUAA is the Chapel of Holy Trinity, located central to campus. Our Chapel hosts services, music events, and our annual Boar's Head Festival.