The Academic Office at Concordia University Ann Arbor oversees and coordinates the academic endeavors at CUAA. The Academic Office represents Concordia's Provost Office on the Ann Arbor campus, providing a one-stop shop for students with academic questions/concerns. The Academic Office also works with the campus deans to offer and evaluate academic programs to CUAA students.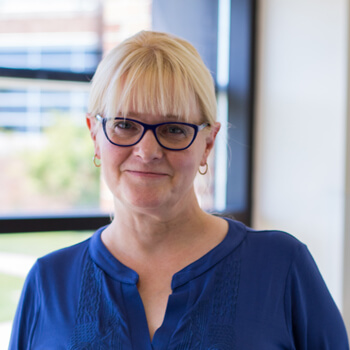 Georgia Kreiger (PhD, English), the Assistant Vice President of Academics, Ann Arbor Campus, oversees the activities of the Academic Office. She reports directly to the Provost.
You may contact Dr. Kreiger at:
Georgia Kreiger, Ph.D.
Assistant Vice President of Academics, Ann Arbor Campus
Professor of English
4090 Geddes Road
Ann Arbor, MI 48105
734-995-7513
Georgia.Kreiger@cuw.edu
The Academic Office can answer your questions about the following academic services:
Concordia University Ann Arbor is one of the two residential campuses of Concordia University. Concordia University is regionally accredited by the Higher Learning Commission. The Provost Office oversees the university's regional accreditation process and specialized/programmatic accreditations required for various academic programs, as well as the agreements the university has with other academic institutions around the world. The Provost Office works with other university vice presidents to ensure that Concordia University meets all federal/state/local compliance requirements.
Academic programming
The Assistant Vice President of Academics collaborates with the CUAA faculty to coordinate the academic curriculum. Concordia's schools report to the University Provost through their respective deans. All academic programs, including their faculty members, are associated with one of the schools listed below: