Accelerated Bachelor of Arts in Lower and Upper Elementary Education (MI Certification)
A 3-year path to become a certified Michigan teacher with a bachelor's degree
Online program for Michigan teacher certification in PreK-6th and your bachelor's degree
Become a certified teacher at the elementary level within three years. This certification will give you the ability to teach at the lower level of elementary and the upper level. Online college courses will develop your foundational knowledge in teaching. Then begin to build your teaching skills and practices through observation and student teaching in Michigan schools.
Online Format
Self-paced online courses are conducted in 8-week sessions.
Flexibility
This program has multiple start dates during the fall, spring, and summer trimesters.
Courses
The online courses will introduce you to the fundamental theories of education and build your practical knowledge in the cores subject areas of elementary education.
Clinical Experiences
These experiences "in the field" or "in the classroom" are an integral part to earning your certification to teach in a private or public Michigan school district.
You will need to complete the required observational hours in classrooms watching current teachers to learn specific skills, strategies, and learning practices. These observational experiences will start in your first semester and go through until your fifth semester. Student teaching will take place during your final semester of this accelerated program. You will student teach in an eligible school and meet regularly with Concordia faculty and your cooperating teacher to track progress and receive feedback.
Please note that a background check is required at the beginning of your first clinical and again prior to student teaching. You will work with faculty to locate a cooperating teacher that meets the following requirements. This educator needs to have been teaching for a minimum of four years with the last two years at the school they are presently teaching.
Online courses are in 8-week sessions
Acceptances into the program occur throughout the year
Multiple start dates exist during the spring, summer, and fall semesters
Complete 245 hours of clinical experiences (This is observation in classrooms)
Complete 450 hours of student teaching
Accept up to 84 transfer credits
Option to earn a Lutheran Teacher Diploma (LTD) with additional credits
CONTACT US
You may apply at any point in the year. No need to wait. Concordian operates on a rolling admission basis with new courses beginning every 8 weeks. This program begins cohorts in early July and early January. Applications are reviewed until about 2 weeks before the start date.
Steps for program admission:
Submit your accelerated online application by selecting "Elementary Education – Bachelor's degree" as the academic program.
We help guide you through: You will receive communication from your helpful Admission Counselor about next steps, entrance requirements, and how to submit supplemental materials.
Review entrance requirements and submit admissions pieces:

Cumulative undergrad GPA of 2.75 for full acceptance. *If GPA lower than 2.75, students must meet with Dr. Adam Paape, Program Director to discuss GPA and the GPA requirements for student teaching and standardized exams information.
Official transcripts
Any other necessary application materials

Acceptance! When your application file is complete, it will be reviewed by the department and you will be notified of entrance status.
Fill out application for Uncommon Scholarship if you qualify.
Once in the program: Students are required to do a background check upon acceptance to begin the practicum in semester 1. Students will be given the information for the background check upon acceptance.
Kyle B. Chuhran
Kyle Chuhran, Ed.D.
Associate Professor
Office: Krieger KRI126
Phone: (734) 995-7397

Bio
Kyle Chuhran, Elementary Education Coordinator since 2014, holds an Ed.D degree in instructional leadership (CU-Portland). He has served in Lutheran schools since 1988.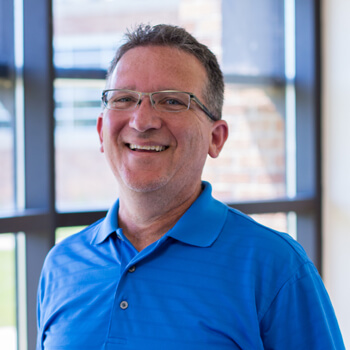 ---
Education
EDD - Instructional Leadership, Concordia University, Portland (2020)
MS - Education, Concordia University - Wisconsin (2008)
BA - Secondary Education - Music, Concordia College, Ann Arbor (1988)
---
Research Interests
Personality Influences on Teacher Effectiveness
Teacher Attrition
---
Teaching Interests
Education and Pedagogy
Teaching Reading, Writing, and Literacy
Assistant Dean, Professor
Phone: (262) 243-4203

Bio
Dr. Paape serves as an assistant Dean in the School of Education with a focus on post-traditional teacher licensure (CAPTL - post-baccalaureate, accelerated bachelors, and Project INVEST). His instructional focus is in mathematics education, mentoring future teachers of mathematics. His research focuses on student-centered mathematics instruction, with an emphasis on implementing rich, conceptual mathematical tasks.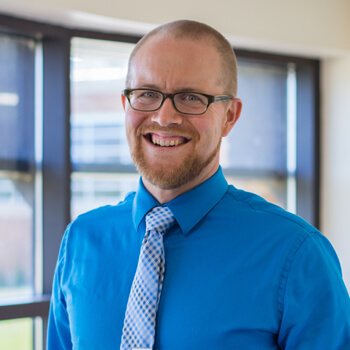 ---
Education
EDD - Educational Leadership, George Fox University (2013)
MS - Educational Administration, Concordia University Wisconsin (2004)
BA - Secondary Education - Mathematics, Concordia University Wisconsin (2000)
---
Contributions
Alles, B., Pingel, J., Paape, A. & Juergensen, J., (2021). Grapes, Giants, and God: Mentoring First-Year Teachers with the Joshua-Caleb Project. (Spring 2021 ed.). St. Louis, MO: Lutheran Education Association.
Paape, A. (2020). "Silent Mathematics." In Susanna M. Steeg Thornhill and Ken Badley (Ed.), Generating Tact and Flow for Effective Teaching and Learning. (pp. pp. 59 -60). New York: Routledge.
Paape, A. (2019). Review of Contemporary Challenges for Religious and Spiritual Education. (1 ed.,vol. 24,pp. 120-121). International Journal of Christianity and Education .

https://journals....

Paape, A. (2018). Reflections on Professional Coaching: Eight Mathematics Teaching Practices. (pp. 27-36). River Forest, IL: Lutheran Education Journal.
Paape, A. (2017). (Not) Teaching the Way We Were Taught. (Spring 2017 ed.). River Forest, IL: Lutheran Education Association.
---
Presentations
Hollander, E., Paape, A. & Potratz, J., (2023). Mathematical Integrated Strategies in a Core Business Class Using Cognitive Science Methods as an Intervention Tactic to Increase Future Student Success at Concordia University of Wisconsin. Paper. 2023 Cross-Cultural Business Conference. Steyr Campus.
Paape, A. (2022). Cognitive Science in the Mathematics Classroom. Oral Presentation. Lutheran Education Association Convocation. Milwaukee, Wisconsin.
Paape, A., Huinker, D., Pettis, C. & Mooney, M., (2022). Learning to Teach with Instructional Materials. Oral Presentation. Wisconsin Mathematics Council Annual Conference. Green Lake, WI.
Paape, A. (2019). Taking Mathematical Action. Lecture. Lutheran Education Association Convocation. St. Louis, MO.
Paape, A. (2019). Representations and Conversations. Lecture. Lutheran Education Association Convocation. St. Louis, MO.
---
Research Interests
Mathematics instructional methodolgy
In-service teacher instructional practices
---
Teaching Interests
Mathematics education
Pre-service teacher preparation
Dr. Adam Paape, Assistant Dean for School of Education, and Shelly Venema, admission counselor, present information on how you will earn your bachelor's degree and Michigan teacher certification in this accelerated program.