School of Education
|
Department of Secondary Education
Bachelor of Arts in Secondary Education – Mathematics (WI Licensure)
A teacher program focused on developing your fundamental understanding of math and your teaching skills through online courses and in-classroom experiences.
Become a licensed math teacher for grades 4-12 in only three years with our engaging curriculum and instructors
Pass on your passion for mathematics to current and future learners. Help to enhance the STEM skills that are so needed by today's students for continued success in school and their careers. Gain the awareness to look at mathematics through the lens of a student so that you can make math accessible and applicable to your 4th-12th grade students.
Online
100% of the coursework is online in 8-week sessions
A comprehensive program that will first focus on enhancing your fundamental knowledge of math. And then develop your teaching skills so you can implement effective math teaching practices in the classroom. Faculty with classroom experience will teach you how to navigate different math curriculums and connect the concepts of mathematics for all learners.
Core-specific classes for mathematics concentration
Number Sense
Data and Space
College Algebra
Trigononmetry
Calculus 1 and Caculus 2
Statistics 1
Math in the Middle School
Abstract Algebra
Geometry
Secondary Education - Math Senior Statement
The Art and Science of Assessment and Instruction
Curriculum and Methods of Teaching Mathematics - Secondary
Students who desire licensure in another state must contact their state department of education to see if Concordia's program will meet their standards.
Concordia University Wisconsin has developed a well-balanced and extensive accelerated program for our bachelor's of education degrees in secondary and elementary education. Setting you up for success as you balance your personal life with your career goal of becoming a secondary education teacher.
100% online
Courses are in 8-week sessions
Option to start the program at the beginning of any 8-week session
Clinical field experiences begin in the first semester. They start as more observational and develop into actual classroom leadership experiences.
Student teaching occurs during the final semester of the program.
Program leads to WI teaching licensure in 4-12th grades 
Applicants may apply for life and work experience credit toward practicum coursework up to 3 credits
Transfer up to 84 credits
Option to earn Public Education (PLA can be used towards the 9 elective credits for public education candidates), Lutheran Teaching Diploma (LTD) and Christian Teaching Certificate (CTC)
This program utilizes rolling admissions which means upon acceptance you can start classes at the beginning of any 8-week session.
Steps for program admission:
Submit your accelerated

 

online application by selecting "Secondary Education – Bachelor's degree" as the academic program.
We help guide you through:

 

You will receive communication from your helpful Admission Counselor about next steps, entrance requirements, and how to submit supplemental materials.
Review entrance requirements and submit admissions pieces:

Cumulative undergrad GPA of 2.75 for full acceptance. *If GPA lower than 2.75, students must meet with Dr. Adam Paape, Program Director to discuss GPA and the GPA requirements for student teaching and standardized exams information.
Official transcripts
Any other necessary application materials

Acceptance!

 

When your application file is complete, it will be reviewed by the department and you will be notified of entrance status.
Fill out application for Uncommon Scholarship

 

if you qualify.
Once in the program:

 

Students are required to do a background check upon acceptance to begin field work in classrooms. Students will be given the information for the background check upon acceptance.
Assistant Professor
Office: Luther Hall 204L
Phone: (262) 243-4246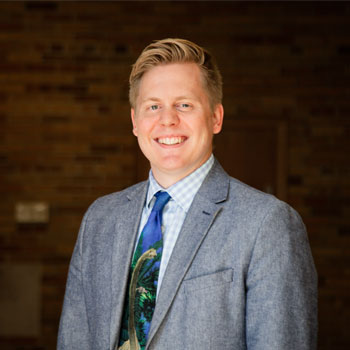 ---
Education
MA - Math Education , Aurora University (2019)
BA - Lutheran Secondary Education Mathematics, Concordia University Wisconsin (2014)
Dennis Evans
Ph.D. Mathematics
Program Director - Actuarial and Data Science, Associate Professor
Office: Luther Hall Luther 208F
Phone: (262) 243-4435

Bio
B.A. Mathematics and B.S. Mathematics from University of Missouri - Columbia<br>M.A. and Ph.D. Mathematics from University of Illinois at Champaign-Urbana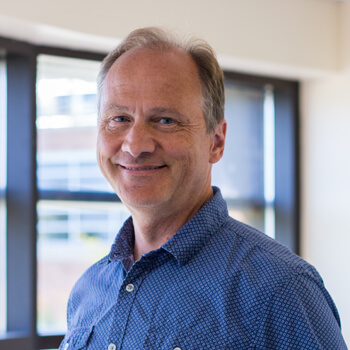 ---
Education
Ph D - Mathematics, University of Illinois at Champaign-Urbana (1992)
MA - Mathematics, University of Illinois at Champaign-Urbana (1990)
BA - Mathematics, University of Missouri - Columbia (1986)
BS - Computer Science, University of Missouri - Columbia (1986)
---
Research Interests
Real Analysis
Topology of Infinite Dimensional Metric Linear Spaces
---
Teaching Interests
Real Analysis
Logic and Methods of Proof
Assistant Dean, Professor
Phone: (262) 243-4203

Bio
Dr. Paape serves as an assistant Dean in the School of Education with a focus on post-traditional teacher licensure (CAPTL - post-baccalaureate, accelerated bachelors, and Project INVEST). His instructional focus is in mathematics education, mentoring future teachers of mathematics. His research focuses on student-centered mathematics instruction, with an emphasis on implementing rich, conceptual mathematical tasks.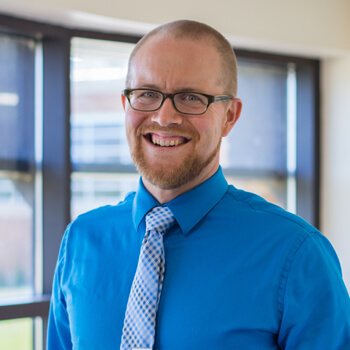 ---
Education
EDD - Educational Leadership, George Fox University (2013)
MS - Educational Administration, Concordia University Wisconsin (2004)
BA - Secondary Education - Mathematics, Concordia University Wisconsin (2000)
---
Contributions
Alles, B., Pingel, J., Paape, A. & Juergensen, J., (2021). Grapes, Giants, and God: Mentoring First-Year Teachers with the Joshua-Caleb Project. (Spring 2021 ed.). St. Louis, MO: Lutheran Education Association.
Paape, A. (2020). "Silent Mathematics." In Susanna M. Steeg Thornhill and Ken Badley (Ed.), Generating Tact and Flow for Effective Teaching and Learning. (pp. pp. 59 -60). New York: Routledge.
Paape, A. (2019). Review of Contemporary Challenges for Religious and Spiritual Education. (1 ed.,vol. 24,pp. 120-121). International Journal of Christianity and Education .

https://journals....

Paape, A. (2018). Reflections on Professional Coaching: Eight Mathematics Teaching Practices. (pp. 27-36). River Forest, IL: Lutheran Education Journal.
Paape, A. (2017). (Not) Teaching the Way We Were Taught. (Spring 2017 ed.). River Forest, IL: Lutheran Education Association.
---
Presentations
Hollander, E., Paape, A. & Potratz, J., (2023). Mathematical Integrated Strategies in a Core Business Class Using Cognitive Science Methods as an Intervention Tactic to Increase Future Student Success at Concordia University of Wisconsin. Paper. 2023 Cross-Cultural Business Conference. Steyr Campus.
Paape, A. (2022). Cognitive Science in the Mathematics Classroom. Oral Presentation. Lutheran Education Association Convocation. Milwaukee, Wisconsin.
Paape, A., Huinker, D., Pettis, C. & Mooney, M., (2022). Learning to Teach with Instructional Materials. Oral Presentation. Wisconsin Mathematics Council Annual Conference. Green Lake, WI.
Paape, A. (2019). Taking Mathematical Action. Lecture. Lutheran Education Association Convocation. St. Louis, MO.
Paape, A. (2019). Representations and Conversations. Lecture. Lutheran Education Association Convocation. St. Louis, MO.
---
Research Interests
Mathematics instructional methodolgy
In-service teacher instructional practices
---
Teaching Interests
Mathematics education
Pre-service teacher preparation
Online - All of the program courses are online. Field work or clinical field experiences and student teaching must be done in-person at a school.
Accelerated format - All Accelerated Secondary Education (ASE) Programs are designed to be able to be completed in 3 years, if a student starts with zero credits. The ASE programs only have required field work during semesters 1, 2, and 5.  All ASE programs will require student teaching during semester 6. 
Courses - Curriculum was developed in view of the traditional undergraduate program. Within coursework, there are highly-collaborative education courses. There are also non-education courses such as math, science, communication, English, religion, etc. These courses are more self-paced.
Start dates - You have the opportunity to begin this program at the start of any 8-week session once you are accepted.
Classroom experiences - Over the semester students have field work (clinical field) experiences. This work in the beginning is observational in nature. Semesters one through five of six total semesters have field work. The third and final year presents more leadership classroom experience with student teaching.
A background check is required to be in a classroom even for observation. Students need to have a cooperating teacher in a regular school and the teacher needs a valid teaching license, at least 3 years experience, and been in their current building for a year. Concordia is happy to discuss practicum and field work with you.
License - This program leads to Wisconsin teaching licensure in 4-12th grade. Applicants from out-of-state should check with their departments of education to see how courses translate to other states. Concordia will help you with a program course review.
Credit opportunities - Students may transfer up to 84 credits. Applicants may apply for life and work experience credit toward field work for up to 3 credits.
LTD opportunity - Do you want to get your Lutheran Teacher Diploma? You can take 9 additional credits of theology and education courses to qualify.
Financial opportunity - Uncommon scholarships are available. The TEACH grant qualifies. This program is offered at the accelerated tuition rate.
Add on licenses -   Once you complete our program, you are eligible to engage in our opportunities for any of the add-on licenses listed below: