Facilitating participation in everyday living
The OTD program at CUAA will prepare you to serve people across the lifespan to improve their lives through the therapeutic use of everyday activities. You will take part in a variety of clinical and community-based experiences to which include individual and group treatment sessions in pediatric and adult populations. At CUAA, we prepare uncommon OTs who are ready to serve their communities and clients.
Faith Based
We are committed to engaging your mind and spirit for service to Christ in the church and the world.
Hybrid
Online and in-person format allows flexibility for busy students
Occupational therapy is the only profession that helps people across the lifespan to do the things they want and need to do through the therapeutic use of everyday activities (occupations). You will be prepared to work in hospitals, schools, outpatient clinics, nursing homes, and many other locations throughout the community
Mission
The Concordia University Ann Arbor Occupational Therapy Program prepares clinicians who are passionately committed to recognizing the dignity of all human beings through participation in valued occupations, resilient and creative problem solvers prepared to rise to the challenges of a changing world.
Vision
Graduates of the Concordia University Ann Arbor Occupational Therapy Program will be consistently recognized as highly compassionate professionals with the skills to empower effective change in individuals, communities, and in health care.
Highlights
The CUAA OT program is designed to prepare graduates to excel within the complexities of both traditional and emerging practice areas.
28 students per cohort
106 credits/3 years of study for post-baccalaureate applicants
Accelerated Bachelor of Science in Rehabilitation Science (BSRS) to OTD format for incoming freshman allows completion of bachelor's and doctorate degrees in 4.75 years total
Program threads include occupation as a centering concept, spirituality as a lens through which we view the client, professional competence as the foundation of who we are as practitioners, deliberate practice as a primary tool for addressing occupational performance, and an innovative, engaged, and transformative curriculum design
Hybrid program delivery combines structured online learning with hands-on practice both in the classroom and in the community
State-of-the-art classrooms, laboratories, and simulation center
Twenty-four weeks of full time fieldwork experiences are designed to ensure students achieve the entry-level generalist competencies of the occupational therapy profession
Fourteen week individualized capstone project and experience allow students to gain an in-depth exposure to one or more areas of practice
Graduates of the CUAA OT Program will:
Recognize the unique spiritual aspect of every individual's occupational roles, routines, and activities
Extend Christian empathy, compassion and dignity based on a reverent view of the unique occupational nature of all human beings
Cultivate the professional identity of an occupational therapist based on reflection and positive self-management skills, consistently responding with sound ethical decision making
Provide culturally responsive and individualized occupational therapy services
Address health and participation disparities among diverse communities and populations.
Effectively combine principles of science & medicine, interpersonal interaction, teaching & learning, environmental/technology studies, and occupational science to meet the holistic needs of individuals, groups, and communities
Apply advanced clinical reasoning and creative problem solving to empower others to overcome occupational barriers
Demonstrate a desire for inquiry and a commitment to lifelong learning.
Articulate and advocate for the distinct value of occupational therapy when working as part of an interdisciplinary team
Complete thorough and timely documentation of occupational therapy services to communicate treatment plan/results and facilitate reimbursement of services
Select, analyze, and utilize evidence-based practice as an integral part of clinical decision making.
Contribute to the body of knowledge of occupational therapy through completion of a relevant research study and capstone project
All applicants to the Concordia University Ann Arbor Occupational Therapy Program will utilize the Occupational Therapy Centralized Application Service (OTCAS). The application process will open mid-July of the year prior to admission and close mid-February. 
*Please check back frequently as this information will be updated as the inaugural application cycle prepares to open in July 2021.
The Concordia University Ann Arbor Occupational Therapy Program (CUAA OTD) will accept a maximum of 28 students annually, with the first cohort beginning classes in May 2022.
We anticipate two groups of applicants:
CUAA Accelerated BSRS-OTD students who meet criteria for guaranteed admission (entering as freshman and maintaining a 3.0 GPA and completion of all requirements)
Post-baccalaureate students
Prerequisite Requirements
Minimum Requirements: 
Minimum 3.0 cumulative GPA.
B or higher in the following prerequisites (CUAA course numbers are shown for equivalency comparison purposes):

8 credits of Human A&P with a lab component in every course from a Biology, Anatomy, or Physiology department with a B or better in each Course (BIO 191, 192, RSC 302)
1 credit of Medical Terminology (MSAT 116)
3 credits Statistics (MATH 205)
3 credits Lifespan/Development course (PSY 230)
3 credits Abnormal Psychology (PSY 425)
3 credits Multicultural/Diversity themed course (RSC 310, COM 460, SW 215)

CUAA Accelerated BSRS-OTD students will apply during the Fall of their sophomore year. For others, at least four of the six prerequisite courses must be complete at time of application with a documented plan for completion of all prerequisites. Post baccalaureate students must have a bachelor's degree completed from an accredited institution prior to the start of the OTD program.
Three letters of recommendation addressing potential for success both academically and as an occupational therapist, giving specific details about the applicant.
Shadowing of an occupational therapy professional is encouraged but not required. Students should be familiar with the profession of occupational therapy and the types of populations that OT serves.  This can be completed through online research, readings, an Introduction to OT course at another university, or personal experience. Volunteer or work experience with diverse populations representative of those who may receive OT services (i.e., pediatric, geriatric, homeless, disabled, underserved, etc.) assists with development of leadership and service skills and will strengthen a candidate's application. 
Program-specific essay describing applicant's personal compatibility with the mission of Concordia University Ann Arbor's Occupational Therapy Program.  (Note:  Applicants who are invited to the interview process will also be required to complete a real-time writing sample.)
To assure the health and safety of the student and clients with whom they work, applicants must have the ability to perform essential functions of an occupational therapy graduate student.
International applicants who would attend on a student visa and whose native language is not English must demonstrate competent user status via Test of English as a Foreign Language (iBT TOEFL; minimum score of 79) or the IELTS (International English Language Testing System; minimum score of 6.5). 
Pre-requisite coursework must have been completed at a regionally accredited institution.
A holistic admission process will be utilized.  In addition to the above requirements, participation and leadership in extracurricular activities, work, research or other pursuits is encouraged.  An interview will be required for all selected applicants, including CUAA BSRS students with guaranteed admission. The OT Admissions Committee within the Occupational Therapy Department will make decisions regarding the status of an application after reviewing application materials. Decisions of the committee are final.
Once accepted to the program, applicants must successfully pass a background check, provide immunization and health screening, and complete CPR training prior to the start of the program
Note:  The program does not accept occupational therapy transfer students or credits.
While stated admission criteria requires all prerequisite courses to be completed with a letter grade of B or higher, a waiver form will be available for students who completed a prerequisite course during the Spring 2020 semester with a COVID Pass/Credit or a grade below a B; this waiver allows students to submit documentation regarding how their specific learning situation was impacted. Applicants will be allowed to submit up to two COVID19-related Pass/Credit prerequisite courses for consideration. These exceptions will be evaluated in consideration of the comprehensive picture of the applicant's academic and extracurricular experience.
We do prefer that applicants take a letter grade if they are able to do so. The rigor of our graduate program lends itself to the need for a high success rate in those prerequisite courses. 
The Concordia University Ann Arbor entry-level occupational therapy doctoral degree program has applied for accreditation by the Accreditation Council for Occupational Therapy Education (ACOTE) of the American Occupational Therapy Association (AOTA), located at 6116 Executive Boulevard, Suite 200, North Bethesda, MD 20852-4929. ACOTE's telephone number c/o AOTA is (301) 652-AOTA and its web address is www.acoteonline.org.
The program must be granted Candidacy Status, have a preaccreditation review, complete an on-site evaluation, and be granted Accreditation Status before its graduates will be eligible to sit for the national certification examination for the occupational therapist administered by the National Board for Certification in Occupational Therapy (NBCOT).
After successful completion of this exam, the individual will be an Occupational Therapist, Registered (OTR). In addition, all states require licensure in order to practice; however, state licenses are usually based on the results of the NBCOT Certification Examination. Note that a felony conviction may affect a graduate's ability to sit for the NBCOT certification examination or attain state licensure.
Coordinator - Academic Fieldwork Coordinator, Assistant Professor
Office: Ann Arbor North Building 315
Phone: (734) 995-7369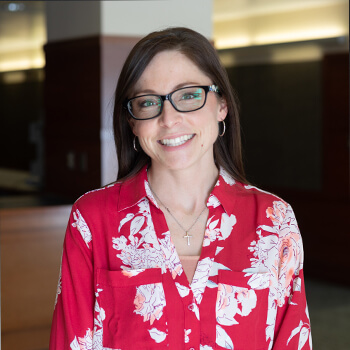 ---
Education
OTD - Occupational Therapy, Chatham University (2019)
MOT - Occupational Therapy, Dominican University of California (2012)
BS - Brain, Behavior, and Cognitive Sciences, University of Michigan (2008)
---
Research Interests
Strategies for improving student confidence for application of learned OT skills
Lifestyle Redesign for Chronic Pain Management
Juliane H. Chreston OTD OTRL
Program Director - Occupational Therapy at CUAA, Professor
Office: Ann Arbor North Building 303
Phone: (734) 995-7596

Bio
Dr. Chreston is an occupational therapist since 1994, experienced in physical rehabilitation and community re-integration. She lives in Grass Lake with her husband of 30+ years and their two dogs.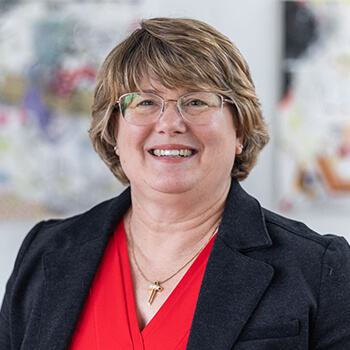 ---
Education
OTD - Chatham University (2010)
MS - Health Education, University of Michigan - Flint (2000)
BA - Psychology, Wayne State University (1990)
---
Research Interests
Professional identity development
Scholarship of teaching
---
Teaching Interests
Occupation-based practice
Physical medicine and rehabilitation
The Concordia University Ann Arbor is designed as a full time, year-round, three-year period of study, intertwining hands-on instruction with flexible online learning. 
Students participate in learning experiences in the community and in various clinical settings throughout the program.  In occupational therapy, we call these experiences "fieldwork." The purpose of fieldwork education is to:
Enrich the educational experience through application of learned skills and knowledge to occupational therapy practice.  This process is essential to progress from the role of student to that of practitioner competence.  
Provide opportunity for the student to learn to apply the occupational therapy process and evidence-based interventions to meet the occupational needs of a diverse client population.
Assist student development in competency to assess client occupational performance needs, identify supports or barriers affecting health and participation, and document interventions provided. 
Provide opportunities for the student to develop advocacy, leadership, and managerial skills in a variety of practice settings. 
Support student development of a professional identity as an occupational therapy practitioner, aligning his or her professional judgments and decisions with the American Occupational Therapy Association (AOTA) Standards of Practice (AOTA, 2015) and the Occupational Therapy Code of Ethics (AOTA, 2020). 
Level I Fieldwork
Level I fieldwork experiences are an introduction to occupational therapy practice and are completed concurrently within the didactic curricula each semester of the first two years of the program through courses titled "Integration and Practice."  These courses aim to introduce students to fieldwork, assist with developing an understanding of client needs, identify strengths and learning/growth needs, and introductory application of knowledge to practice.  Concordia University Ann Arbor will utilize a wide variety of activities towards Level I fieldwork each semester, including but not limited to:
Simulated environments
Standardized patients
Faculty practice
Faculty-led site visits
Interprofessional learning activities
Community volunteer activities
Supervision by a fieldwork educator in a practice environment
Level I fieldwork experiences may take place through community organizations, hospitals, clinics, schools, or through simulation.  Supervisors may include but are not limited to practicing occupational therapy clinicians, psychologists, teachers, physician assistants, social workers, nurses, and physical therapists. 
On Level I fieldwork, students observe and engage in the treatment process to varying degrees and largely depends on the site.  This experience builds a foundation for the skills and knowledge that are required for Level II fieldwork engagement including professional behaviors, developing therapeutic communication, and understanding the clinical reasoning process. 
Level II Fieldwork
Level II fieldwork is designed to provide an immersive clinical experience to prepare students for entry-level competency and for the National Board for Certification in Occupational Therapy (NBCOT) examination by building skills through observation, analysis and clinical reasoning; demonstrate safe, ethical practice and professional behaviors; and develop therapeutic use of self.  Level II fieldwork takes place within two full-time, 12-week clinical placements.  These placements occur during the Summer and Fall Semesters during the third year of the program and provides the student with the opportunity to practice occupational therapy under supervision in order to integrate academic knowledge with application skills and attitudes for entry-level practice.  Supervision must be provided by an occupational therapist who is currently licensed and has at least 1 year of experience.
The Level II experience is an integral part of the educational process with in-depth experience in delivering occupational therapy services to clients, focusing on the application of purposeful and meaningful occupation and/or research, administration, and management of occupational therapy services.  On Level II fieldwork a student will be expected to act as a practicing occupational therapist and is considered an OT intern who engages in the evaluation, intervention planning, intervention implementation, ongoing assessment for effectiveness of intervention, and discharge planning phases of treatment.  
Upon successful completion of the Level II fieldwork experiences, the student will perform as a competent, entry-level, generalist occupational therapist.   Entry-level performance is defined within each practice environment based on the roles and responsibilities of the occupational therapist in that setting.  Level II fieldwork is a full-time, unpaid commitment.  Students are considered to be enrolled "full-time" while completing Level II fieldwork and therefore qualify for financial aid.  Transportation to and from Level I and II Fieldwork and housing are the responsibility of the student.  Concordia University student malpractice insurance is included with tuition.
Additional fieldwork requirements:
All students will be required to provide proof of immunizations, get a physical examination to determine ability to engage in activities required of occupational therapists, and complete a background check prior to Level I or Level II placement confirmation.
Some agencies/sites may require additional information including but not limited to drug testing, additional background checks, and additional immunizations.
Proof of health insurance is required for all students prior to confirming a fieldwork placement.
Students are responsible for their own transportation to and from fieldwork sites and housing.
Some sites may require specific clothing such as scrubs.
Doctoral Capstone Experience
Students also complete a doctoral capstone, which includes both a project and an experience.  The goal of the doctoral capstone is to provide an in-depth exposure to one or more of the following:
Clinical practice skills
Research skills
Administration
Leadership
Program and policy development
Advocacy
Education
Theory development
Students begin identifying capstone interests in the first semester, and develop their idea and plan throughout the program.  Capstone experiences are 14 weeks, full-time, and occur at the end of the program.  Similar to fieldwork, students may have additional background checks, drug screens, etc. required by their capstone site and are responsible for housing and transportation during their capstone experience.
It is essential for occupational therapy students to learn through exposure to a wide variety of settings, clinicians, and emerging community roles of occupational therapists to develop passion and ideas for improving occupational engagement, health, and wellness of populations.  To do this, we need your help!
Concordia University is currently in the application phase for accreditation with ACOTE® (Accreditation Council for Occupational Therapy Education.)  The timeline for obtaining full accreditation, as well as expected student milestones, is shown here
 Candidacy

Submit August 2021
Decision expected December 2021

Pre-accreditation

Self-study due November 2023
Decision expected March 2024

Full accreditation

Onsite visit Fall 2024
Decision expected December 2024
Candidacy app requires commitment of 56 Level II Placements for 1st cohort in 2024
Summer 2022: Admission of first cohort upon Candidacy status
April 2024: First cohort begins Level II Fieldwork
January 2025: First cohort begins Doctoral Capstone Experience
May 2025: First cohort graduates
At the candidacy application stage, each program is required to provide evidence of signed letters of intent to accept Level II fieldwork sites for each student in a variety of settings consistent with the curriculum design. 
If you are interested in supporting us, please click here to complete this form.
We realize that, especially with the current impact of COVID on fieldwork, it can be difficult to predict availability for 2024; the form is simply meant to show that you plan to be supportive in the future, and if you are unable to honor any specific reservation made now, we fully understand. Questions and completed forms can be directed to jennifer.bueby@cuaa.edu. Jennifer will follow up with interested sites to complete an official contract/affiliation agreement and confirm reservations prior to placement.
ACOTE requires that fieldwork educators for Level II occupational therapy students must be a licensed occupational therapist with minimum 1-year experience. Level I and capstone students may be supervised by non-occupational therapy professionals including but not limited to physical therapists, social workers, nurses, physician assistants, psychologists, teachers, physicians, speech language pathologists, and occupational therapy assistants.

If there is limited OT staff at a site interested in partnering with Concordia University's occupational therapy department, Concordia would potentially would be interested in providing faculty-supervised, student-led programming to expand occupational therapy services.
Concordia University Ann Arbor is a member of the Michigan Occupational Therapy Education Consortium (MOTEC). MOTEC is made up of all of the academic fieldwork coordinators for OT and OTA programs in the state of Michigan. Membership in MOTEC serves to provide all occupational therapy students in the state of Michigan with quality fieldwork and learning opportunities.
With the exception of the accreditation requirements for the candidacy application as outlined above, Concordia University will submit future requests for fieldwork reservations in accordance to the MOTEC policy (requests made in January for the following calendar year).


Benefits of Partnering with Concordia University OTD Program
Exposure to emerging interventions and evidence-based practice through collaboration with current OT students to keep clinicians' skills current
Opportunity to instill passion for occupational therapy into students
Ability to enrich the learning process for future occupational therapy practitioners
Potential recruitment for occupational therapists at your institution
Energizes and refreshes current therapists on staff
Provides opportunity to fulfill desire to give back to the profession
Promotes the role of OT within the company/organization
Provides students opportunities to research and bring innovative ideas/creative treatment approaches to the organization
Potential to decrease workload once students are seeing patients with indirect supervision
Support for Fieldwork Educators
Clinicians may identify barriers to supervising a student despite the desire to be a fieldwork educator.  The Academic Fieldwork Coordinator at Concordia University is available to provide education, resources, and support to assist in reducing barriers.  Frequently cited barriers include but are not limited to:
Productivity pressures/lack of time
Part-time clinicians at the site
Too few clinicians at the site
Limited physical resources/space
Fieldwork educator role strain
Previous experiences with challenging students
Lack of confidence/experience in fieldwork educator role
Concordia University Faculty can help reduce these barriers and support you as a fieldwork educator through:
1:1 mentoring or facility in-service on fieldwork/education related topics
Assistance to develop fieldwork manual, site specific objectives, and other student materials
Best practice resources on fieldwork education role
Invitation to annual MOTEC fieldwork education events (free CEUs)
Students may benefit from a collaborative supervision model (one fieldwork educator paired with two or more Level II students, or an OT and OTA student concurrently) as students are accustomed to learning in groups and the ability to learn with and from a peer (within or outside of their OT program) can enhance learning and enrich the educational experience within a Level II fieldwork placement.

For any questions or request for support related to becoming a fieldwork educator or partnering with Concordia University, please contact Jennifer Bueby at jennifer.bueby@cuaa.edu or 734.995.7369.
Doctoral Capstone Experiences
We are also seeking potential partners for doctoral capstone experiences.  Capstone experiences are 14 weeks, full-time, and occur at the end of the program.  Students begin identifying capstone interests in the first semester, and develop their idea and plan throughout the program.  Capstone mentors are not required to be occupational therapists. 
The goal of the doctoral capstone is to provide an in-depth exposure to one or more of the following:
Clinical practice skills
Research skills
Administration
Leadership
Program and policy development
Advocacy
Education
Theory development
Program/Lab Participation
It is highly beneficial to include practitioners within the educational aspects of the program.  This provides the opportunity for students to begin developing professional networks, experience real world practice issues, and learn about specialty areas of practice.  Activities can take place on campus, in the community, or virtually and may be in the form of:
Participation in admission interviews
Guest lectures
Assisting with lab checkouts
Playing the patient during simulation experiences
Hosting a class fieldtrip at your site
Serving on our advisory board
Adjunct teaching
If you are interested please contact Program Director Juliane Chreston at juliane.chreston@cuaa.edu or 734.995.7596. 
A variety of positions for full-time and adjunct faculty, lab assistants, and capstone coordinator will be posted over the next several years. Interested candidates should contact Dr. Chreston at juliane.chreston@cuaa.edu.