Master of Science in Accountancy
With a master's in accountancy, you'll be prepared for the vast world of public accounting and the clients who need your expertise
Further develop your knowledge of accounting practices
Our 12-month master's in accountancy will prepare you for the unique challenges and opportunities in public accounting. Through courses on accounting analytics, advanced taxation, auditing, fraud management, and ethical leadership, combined with a concentration of your choice in Business Analysis and Reporting, Information Systems and Controls, or Tax Compliance and Planning, you'll be positioned to enter an organization with the skills to make a positive impact.
Scholarships
$1000s in new scholarships exclusively for adult and post-traditional learners.
View Scholarships
Questions? We're here to help
Our team is available to help you as you consider the next step in your education.
Get answers to your questions
Our team is standing by to assist you with additional program details, financial aid options, and admissions questions.
Concordia University will not share your personal information. By submitting this form you agree to be contacted about Concordia's Education Offerings.
Accountants are in high demand and future employment is only predicted to keep growing! There is a strong need for highly skilled, multifaceted accountants in today's evolving global economy and constantly advancing business technology. This graduate certificate prepares you to become the skilled accountant companies need.
This program focuses on your goal to become Certified Public Accountants. CPA exam review content is embedded in the courses in order to prepare you for the skills needed to be successful on the exam and in the profession. You will also select a concentration area that will align with your chosen elective portion of the CPA exam, where you will deepen your expertise in the area that best aligns with your professional interests. Courses are scheduled in 8 week terms and students are encouraged to sit for the CPA exam section immediately following the relevant coursework in each term.
Concentrations include:
Business Analysis and Reporting           
Information Systems & Controls
Tax Compliance & Planning
Because we want to make this knowledge available to you, this flexible program can be completed in 12 months by taking two online courses every 8-weeks. Apply at any time for a fall, spring or summer start. Although 100% online, our courses are a collaborative classroom environment - so you can take classes no matter where you're located, and feel connected at the same time. Plus, no GRE or GMAT are required to apply. That means that you can gain the knowledge you need even while working full-time.
Please note, as CPA certification education requirements vary by state, we make no determination about whether this program meets the requirements for CPA certification in a student's particular state. Students are encouraged to contact NASBA for final determination.
2.75 minimum undergraduate GPA in accounting or related field. However a 3.0 average is required in the MSA program to meet the demands of accounting firms and their 3.0 minimum requirement.
1. If you have a business degree from an accredited institution, you are able to apply and the program prerequisites, as stated below, will be waived by the program director. (Please note that if you intend to sit for the CPA exam, each state has its own prerequisite course requirements. Applicants that have not taken the program prerequisites, below, may not immediately be ready to sit for the CPA exam.)
or 
2. An undergraduate degree from an accredited institution, including coursework in:
ACCT 203 - Financial Accounting
ACCT 223 - Managerial Accounting
ACCT 310 - Intermediate Accounting I
ACCT 311 - Intermediate Accounting II
ACCT 320 - Accounting Information Systems
ACCT 323 - Cost Accounting
ACCT 350 - Income Tax I
ACCT 360 - Income Tax II
ACCT 420 - Auditing
ACCT 432 - Governmental Accounting OR ACCT 441 - Mergers & Acquisitions OR Equivalent course
Minimum 24 additional credits in general business topics, including economics, finance, statistics, business law, and information systems)
Graduate application steps
These programs have a minimum undergraduate GPA requirement of 2.75. Students below a 2.75 may still be reviewed for consideration.
Admissions process for graduate school
Application (Please Submit the Following):
Application form available at: www.cuaa.edu/apply
One page essay describing your reason for obtaining a graduate degree
Résumé of your education and employment experience
Two signed letters of recommendation using the Recommendation Form (recommendation letters on letterhead may also be submitted)
All official transcripts leading to your bachelor's degree
Please note:
Graduate entrance exams such as the GRE are not required
If you have completed graduate level classes in the last seven years and wish to have them evaluated for possible transfer, please contact your admissions counselor for more information on transferring graduate credits
International students should contact the Office of International Student Services at international.admissions@cuw.edu for additional application requirements
Evaluation
When an applicant's file is complete, the file is forwarded to the Admission Committee for review.


Admission
If the student is admitted, an acceptance letter will be mailed to the student and the student's Falcon One Student ID number. Password information to access my.cuaa.edu will be sent separately from the Information Technology office. Your advisor will be able to give you information regarding completion of the required student orientation before you begin your first class.
Non-Degree seeking graduate students
Please complete the Non-Degree Application at www.cuaa.edu/apply
Non-degree applicants only need to submit an application to begin admission review; however academic transcripts may be requested to complete our review
Director - Director of MBA Program, Assistant Professor
Office: Student Services - CUAA 135
Phone: (734) 995-7315

Bio
Dr. Gray is currently the Director of the MBA, MS in Accountancy, and MS in Business Analytics programs. She is a CPA and has over 10 years of professional accounting experience, including both public and corporate accounting positions. She is the author of The Handy Accounting Answer Book and loves working with students in the classroom.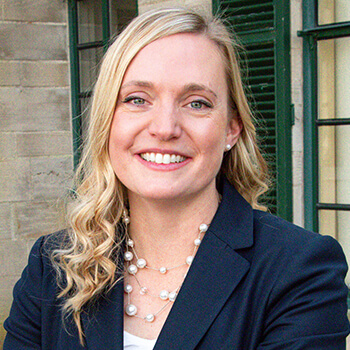 ---
Education
EDD - Leadership, Innovation, and Continuous Improvement, Concordia University Wisconsin (2021)
MS - Accountancy, Western Michigan University (2003)
BBA - Accountancy, Western Michigan University (2003)
---
Contributions
Gray, A. (2021). "Changing workplaces: Emotional intelligence training more vital than ever in virtual work environments." ForwardHR. (vol. Spring 2021,pp. 15-16). Appleton, WI: Insight Publications.

http://www.insigh...

Gray, A. (2019). "The Handy Accounting Answer Book." No. (pp. 397). Canton, MI: Visible Ink Press.
Gray, A. & Todaro, S. (2016). "Technology in the accounting classroom: Practitioner expectations and educator practices." No. (1 ed.,vol. 2,pp. 30-44). International Journal of Business and Applied Social Science.

https://ijbassnet...
---
Presentations
Gray, A. (2023). From Numbers to Insights: Building an Accounting Data Analytics Course. Oral Presentation. MICPA Spring Accounting Educators Conference. Ann Arbor, MI.
Gray, A. (2023). Preparing to launch: CPA evolution blasts off . Oral Presentation. MICPA Spring Accounting Educators Conference. Ann Arbor, MI.
Gray, A. & Todaro, S. (2023). Increasing analytics skills: One lesson at a time. Oral Presentation. 2023 Midwest Conference on the Scholarship of Teaching and Learning. South Bend, IN.
Dvorak, L., Gray, A., Holtan, S. & Johnson, B., (2023). Finding resiliency during the great resignation. Oral Presentation. Advancing Women in Leadership 2023 Conference. Elgin, IL.
Gray, A. (2021). Gamifying the accounting classroom and gauging student progress with Kahoot. Oral Presentation. MICPA Spring Accounting Educators Conference. Virtual.
---
Research Interests
Auditor Professional Skepticism
Emotional Intelligence
---
Teaching Interests
Managerial Accounting
Accounting Data Analytics
Questions? We're here to help