School of Business
|
Department of Business
Doctor of Business Administration
Impact and grow the business world with evidence-based decision-making skills
Drive long-term business change
The challenges facing the business world are numerous and complex, but they aren't impossible. Through the DBA program, Concordia is preparing Christian leaders to address those problems holistically by combining quantitative and qualitative business concepts. The outcome? Actual change that translates to long-term growth and profitability.
Scholarships
We're excited to offer new scholarships exclusively for adult and post-traditional learners.
View Scholarships
Questions? We're here to help
Our team is available to help you as you consider the next step in your education.
Get answers to your questions
Our team is standing by to assist you with additional program details, financial aid options, and admissions questions.
Concordia University will not share your personal information. By submitting this form you agree to be contacted about Concordia's Education Offerings.
The Doctor of Business Administration (DBA) is the highest accredited academic business degree at Concordia University designed to address the current challenges facing companies, leaders, and teams in today's business environment. Students will develop scholar-practitioner skills as they learn from industry experts skilled in blending applied learning with theory development. Students will leave the program equipped with the tools, experience, and knowledge to transform organizations and improve performance through grounded research methods.
This three-year, 60-credit (minimum) program features four distinct concentrations for students:
Financial and Economic Management: Study how the financial and economic theory impacts global and regional organizations. You'll have the opportunity to explore further either financial or economic principles allowing you to apply the concepts to organizational structure and productivity.
Organizational Change and Performance: Learn applied methods and theories that address organizational improvement by examining individual, team, and organizational analysis and enhancing decision-making techniques.
Healthcare Administration: Study the administration of global health care systems and provide graduates with the opportunity to examine technology and analytics, legal and ethical considerations, and leadership topics encountered by top industry professionals.
Business Sustainability: Examine multiple methods to assess environmental risks and innovate sustainable solutions in order to implement strategies that generate value and increase competitiveness through sustainability. 
Regardless of concentration, you will benefit from the unique holistic approach that the program takes in addressing and teaching both quantitative and qualitative business concepts. Throughout the coursework, you will acquire evidence-based decision-making skills to prepare them for effective leadership in business, healthcare, non-profit, education, government, and other professional industries.
The next cohort will start in January 2023 with the in-person residency January 19-21, 2023. The application is now open and closes November 1. Apply today! 
NEW - ALL BUT THE DISSERTATION (ABD) OPTION 
Have you started your doctorate but life got in the way? Completed course work, but never finished your dissertation? Our new program provides an opportunity for students who have completed all requirements for a doctorate at another institution, except their doctoral dissertation. Concordia University welcomes all applicants who have achieved this status in their graduate education. We will help you achieve your goal and set you up for success. Now is the perfect time to finish earning your doctorate. Let us help! Click here for more information. 
 DBA overview
Informational Webinars
Our DBA faculty and staff provide live webinars for you to learn more about this new program including an in-depth view of the DBA concentrations, what the dissertation entails and how you'll be supported throughout this doctorate program.
View our previously recorded DBA informational webinars below. In these recordings, you'll meet staff and faculty who explain the curriculum structure, concentrations, dissertation, and how this will help you reach the goals you've set for yourself. You'll also learn more about the admission and application process. 
Previously recorded webinars:
The DBA launched in July 2021 as a primarily online program with low residency requirements. Designed in collaboration with the School of Education, the program follows an eight-week format and includes 16 new online courses. The DBA is a perfect next educational step for students who already possess an MBA or a Master in Organizational Leadership degree, especially organizational managers seeking to advance their careers by developing an ability for advanced critical reasoning.
Upon completion of this program, students will be able to:
Compose ethical business solutions to complex organizational problems.
Formulate scholar-practitioner knowledge for organizational success.
Design qualitative and quantitative research projects related to business.
Evaluate organizational structure and design for productivity.
Please note, this degree is offered through our Concordia University Wisconsin campus. Courses will be online, but the two, weel-long residencies will be hosted on our Mequon campus.
Planning ahead? Our next start of the DBA program (after January 2023) will begin in summer 2023 with an in-person residency July 13-15 on the Mequon campus. 
Apply Online
To be admitted into the DBA program, applicants must:
Have a master's degree with a focus in business or other relevant degree from a regionally accredited institution.
Provide supporting evidence that you have completed an intermediate level statistics course (MBA 510 or equivalent), or have equivalent work experience. (please see section below for more information on this requirement)
Submit an application at cuw.edu/apply.
Submit official transcripts from undergraduate and graduate coursework.
Submit a resume or CV, and a list of references.
Submit a personal statement (no more than 3 pages).

How the applicants educational and personal experience influenced the decision to pursue a DBA.
Career goals and how this degree will help achieve those goals.
A research topic or interest area that the applicant plans to study.

Participate in a video-conference interview. 
No GMAT or GRE required
Have earned a minimum GPA of 3.0 on a 4.0 scale in one's master's coursework. 
Applicants for whom English is a second language must provide English proficiency. 
Admission to the DBA program is governed by policies and procedures developed by the Batterman School of Business and Concordia University of Wisconsin. The University reserves the right to refuse admission or readmission to any prospective study or re-enrollment to any student. Any applicant who intentionally withholds pertinent information or falsifies information may be required to withdraw from Concordia University. The University and the Batterman School of Business reserves the right to make necessary changes to admission requirement without notice.
The DBA is a competitive admissions process. Meeting the minimum requirements does not guarantee acceptance into the DBA program. Concordia University of Wisconsin and the Batterman School of Business may request additional documentation to evaluate a candidate's record before a final admissions decision can be made.
Admission decisions are made on a rolling basis through the calendar year. The final due date to be considered for the DBA program is November 1 for the January 2023 date and an in-person residency from January 19-21, 2023. Applicants are encouraged to submit applicant material early, as cohort sizes are limited.
Planning ahead? Our next start of the DBA program (after January 2-23) will begin in summer 2023 with an in-person residency July 13-15 on the Mequon campus. 
Nine credits counted towards completion of a previous graduate level coursework can be used towards your new doctoral program requirements. Eligibility of transfer credits will be assessed by the DBA Director, and based on relevance to DBA studies.
Up to 12 qualifying Concordia MBA credits, at the 800 level or above, may be counted toward the DBA. It is the responsibility of each applicant to supply official transcripts along with a request to have the credit(s) applied to the DBA program.
In certain situations, the student may be asked to submit a syllabus for any coursework being considered for transfer along with a rationale on why the student believes the course(s) meets the DBA requirements.
Our goal in this DBA program is to have high graduation success ratio (90% or better) and have put several procedures into place to meet this goal.
We completely understand the concern regarding the need to take the pre-stats course and the financial burden that this course can add on an individual. The pre-stats course intends to help ensure that the doctoral student can be successful in our doctoral stats course. We want to ensure that all students have the skills and knowledge to be successful in our program.
Many master level students take a stats course in their master program, but not all. Those who have not will need to take a master-level stats course before the start of our DBA stats course. Please remember, this is for the benefit of the student. We want to ensure that every student can successfully pass our DBA stats course.
To take your next step or for additional information, please contact our team at 877-289-1897 or Inquiry.Support@cuw.edu. We are here to help Monday - Saturday 8am-8pm cst.
Department Chair - Qualitative Programs, Associate Professor
Phone: (262) 243-2174

Bio
Angela Belz teaches marketing, public relations, business communication and leadership administration. Her research focuses on how organizational systems and business principles can improve the conditions of under-served populations. She recently initiated and was approved to create a neuromarketing lab in the School of Business in order to enhance the scientific quantitative research into consumer decision making and human behavior.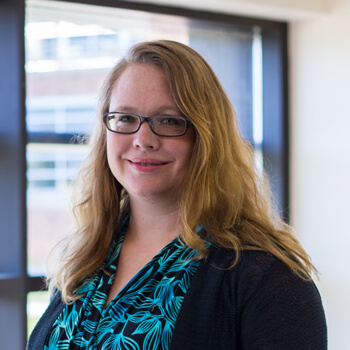 ---
Education
Ph D - Leadership for the Advancement of Learning and Service, Cardinal Stritch University (2018)
MS - Student Personnel Administration, Concordia University Wisconsin (2007)
BA - Business Administration , Ottawa University (2004)
---
Research Interests
Social media and consumer behavior
Social media and mental health
---
Teaching Interests
Marketing Research/Neuromarketing
Public Relations
Adjunct Professor
Phone: (347) 257-7599

Bio
Rev. Dr. Gerard Bolling currently serves as the Assistant Professor of Leadership and Theology at Concordia University Texas, and also as an LCMS Pastor at Bethlehem Lutheran Church in St. Louis. His professorship is fully online, and teaching remote students is a major a passion of his. Dr. Bolling is a proud CUW EdD LICI 2020 program graduate. He has been married to his lovely wife, Lorenda, for six years and they have two young children.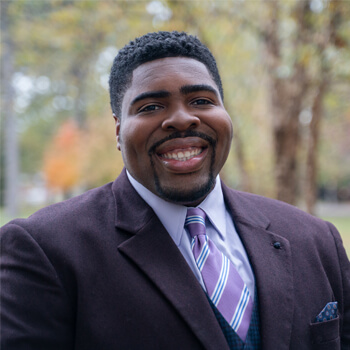 ---
Education
EDD - Leadership, Innovation and Continuous Improvement (LICI), Concordia University Wisconsin (2020)
M Div - Pastoral Theology, Concordia Seminary (2016)
---
Research Interests
Leadership
Urban Ministry
Diversity, Equity and Inclusion
---
Teaching Interests
Leadership
Business/Nonprofit leadership
Theology/Religion
Adjunct Professor
Phone: (414) 828-9298

Bio
Dr. David Borst is the Executive Director and COO of the Family Business Leadership Partners (FBLP). Prior to joining FBLP as the director, Dr. Borst served 18 years at Concordia University Wisconsin, the last six as dean of the School of Business. Dr. Borst left CUW fulltime in 2014 to run multiple businesses under his label of borstthebrand.com. He is a regular columnist in Biztimes magazine , and is the Director of the Raabe Honors Academy.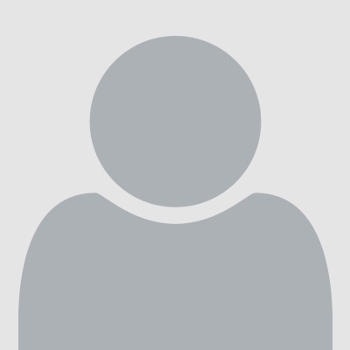 ---
Education
EDD - Higher Education, Argosy (2003)
MBA - Business Ethics, Marquette (1987)
---
Research Interests
---
Teaching Interests
Economics
Finance
Marketing
Kenneth E. Harris
Ph.D; MBA; BA; BS
Department Chair - Justice and Public Policy
Phone: (262) 243-4365

Bio
Kenneth Harris, Jr., Ph.D. is Department Chair - Justice and Public Policy; Chief Strategist of Talented Strategies; retired Police Lieutenant; President - Launch MKE; President - 100 Black Men of Greater Milwaukee; Board member - Red Cross.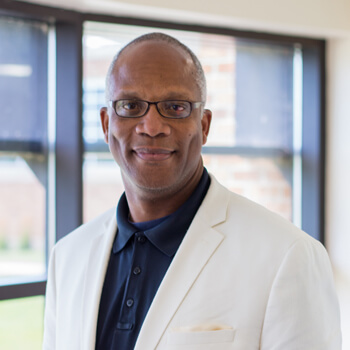 ---
Education
Ph D - Leadership Studies, Marian University (2009)
MBA - Finance, Concordia University Wisconsin (2002)
BA - Criminal Justice Management, Concordia University Wisconsin (2000)
BS - Mass Communication, Illinois State University (1984)
Diversity and Inclusion, Cornell University (2019)
---
Research Interests
African American Law Enforcement Officers
Self-Leadership
---
Teaching Interests
Criminal Justice
Leadership
Associate Professor
Phone: (262) 243-4482

Bio
Erik Hollander teaches Business classes for undergrad and graduate; as well as healthcare courses in the DBA program. His research focuses on scholarship of teaching and learning. He has provided guest lectures in Austria and several community opportunities.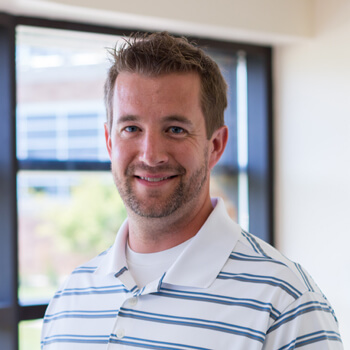 ---
Education
EDD - Organizational Change and Leadership, University of Southern California (2020)
MBA - Healthcare Administration, Concordia University Wisconsin (2011)
BS - Business Management, Cardinal Stritch University (2009)
---
Presentations
Hollander, E., Paape, A. & Potratz, J., (2023). Mathematical Integrated Strategies in a Core Business Class Using Cognitive Science Methods as an Intervention Tactic to Increase Future Student Success at Concordia University of Wisconsin. Paper. 2023 Cross-Cultural Business Conference. Steyr Campus.
---
Research Interests
Healthcare (Costs, Quality and Value)
Generational Workforce / Young Professionals
---
Teaching Interests
Healthcare Administration
Small Business Administration
Dean - Batterman School of Business, Associate Professor
Phone: (262) 243-2024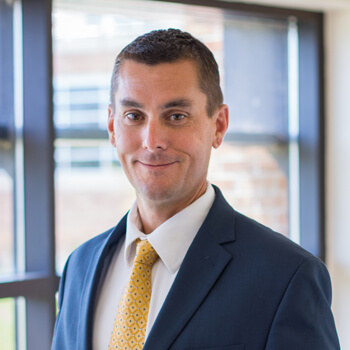 ---
Education
Ph D - Education and Human Resource Studies, Colorado State University (2015)
MS - Organizational Leadership, Norwich University (2009)
BS - Management, Southern Illinois University (2007)
Instructional Design Mastery Series , Online Learning Consortium (2016)
---
Research Interests
Employee Engagement
Organizational Effectivness
---
Teaching Interests
Human Resource Development
Organizational, Performance, and Change
Department Chair - Quantitative Business, Assistant Professor
Office: Student Services - CUAA SS134

Bio
I have 7 years of industry experience in private equity followed by 8 years of university teaching experience. My research interests are macroeconomics and monetary policy; financial stability; long-term investments and sustainable development.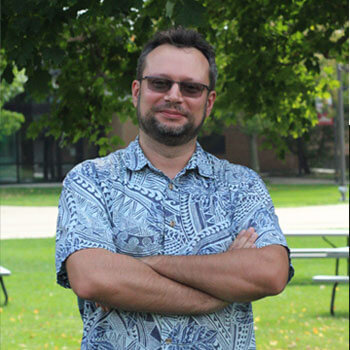 ---
Education
Ph D - Economics, University of Hawaii at Manoa (2018)
MS - Economic cybernetics, Shevchenko National University of Kyiv (2006)
---
Presentations
Ivanets, O. (2022). A road to hell is paved with good intentions: an empirical investigation of the macroeconomic impact of mortgage loans using VAR. Case of Australia.. Oral Presentation. 97th WEAI (Western Economic Association International) Conference. Portland, Oregon.
---
Research Interests
Financial stability
Sustainable development
---
Teaching Interests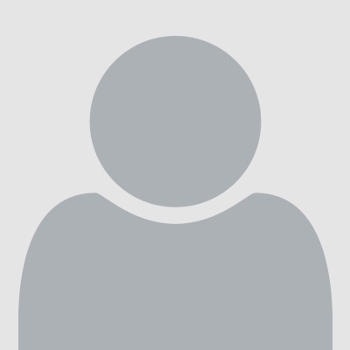 ---
Education
Ph D - University of Colorado at Boulder (2003)
MA - University of Colorado at Boulder (1999)
Jennifer Knowles
Ph.D, M.S.
Assistant Professor

Bio
Assistant Professor Faculty in the School of Business who teaches primarily in the Doctor of Business Administration program.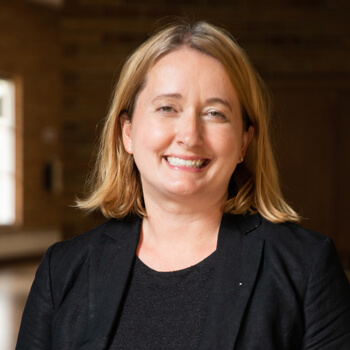 ---
Education
Ph D - Organizational Learning, Performance and Change, Colorado State University (2017)
MS - Human Resources and Organizational Development, Eastern Michigan University (2003)
BS - English, University of Michigan (2000)
---
Contributions
Knowles, J. & Mainiero, L. (2021). "Authentic Talent Development in Women Leaders Who Opted Out: Discovering Authenticity, Balance, and Challenge through the Kaleidoscope Career Model." In Special Issue Editors: Dr. Justin Irving and Dr. Christopher Howard, of the Special Issue: Servant Leadership and Organizational Effectiveness (Ed.), no. (2 ed.,vol. 11). Basel: Administrative Sciences.

https://doi.org/1...
---
Research Interests
Authenticity, Balance and Challenge
Women in the Workforce
---
Teaching Interests
Organizational Performance and Change
Social Entrepreneurship
Vice Provost - Research and Innovation, Professor
Phone: (262) 243-2778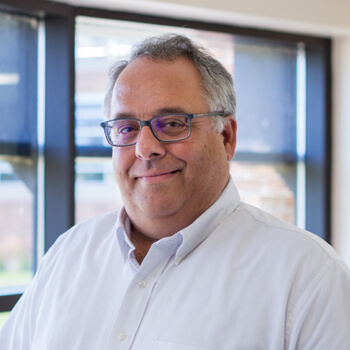 ---
Education
JD - Intellectual Property; Corporate Law, Marquette University (2015)
Ph D - Biochemistry, UW-Madison (1990)
MBA - Marquette University (2013)
BS - Biochemistry, UW-MIlwaukee (1986)
---
Contributions
Sem, D. (2021). Chronic oral administration of a novel estrogen receptor beta agonist enhances memory and alleviates drug-induced vasodilation in young ovariectomized mice. (vol. 130,pp. 10498). Hormones and Behavior.
Sem, D. (2020). Synthesis and evaluation of 17a-trazolyl and 9a-cyano derivatives of estradiol. . (vol. 28,pp. 115670). Bioorganic and Medicinal Chemistry.
Sem, D. (2019). Discovery and Characterization of Xanthene Inhibitors of DUSP5 as Potential Photodynamic Therapeutics. (375 ed.,pp. 114-131). Journal of Photochemistry.
Sem, D. (2019). Role of Conserved Histidine and Serine in CXXXXXRS Motif of Human Dual-Specificity Phosphatase 5. (vol. 59,pp. 1563-1574). Journal; of Chemical Inf. and Modeling.
Sem, D. (2018). Donaldson, W.A. (2018) Synthesis and evaluation of 4-cycloheptyllphenols as Selective Estrogen Receptor-beta Agonists (SERBAs) to Enhance Memory Consolidation under Low-estrogen Conditions. (157 ed.,pp. 791-804). European Journal of Medicinal Chemistry.
---
Research Interests
Drug design and development
Intellectual property
---
Teaching Interests
Entrepreneurship
Medicinal Chemistry and Drug Design
Adjunct Professor
Phone: (920) 400-0563

Bio
For the last 20 years, Dr. Zummersch has been involved in the development of new product development strategies, the creation of successful product portfolios, and the development and launch of large product platforms in the industrial and consumer goods industries in the U.S., Europe, and Asia. Dr. Zummersch is member of the Project Management Institute PMI, and the American Society for Quality ASQ.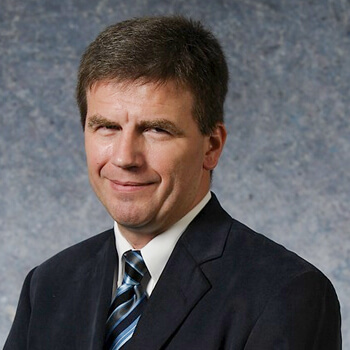 ---
Education
DBA - Business Administration, Case Western Reserve University (2008)
MBA - Operations Management, Case Western Reserve University (1999)
---
Research Interests
Group Decision Making
Organizational Frontlines
Design Thinking
---
Teaching Interests
Project Management
Operations Research
Statistics
Questions? We're here to help