Master of Science in Business Analytics
Our online Master's in Business Analytics will prepare you to utilize dynamic data to drive organizational success.
Enhance organizational performance through data
Through this online Master's in Business Analytics you'll be able to apply advanced analytical models to communicate complex results and insights to address problems facing organizational success. Our five specialized concentrations are designed to hone your analytical skills to your specific career path.
Scholarships
$1000s in new scholarships exclusively for adult and post-traditional learners.
View Scholarships
This Master of Science in Business Analytics program will prepare you to effectively analyze business data and successfully present information to inform strategic decision-making. The curriculum requires you to evaluate the value of business analytics and the ethical use of data through a Christian lens and consider bias/fairness issues when analyzing data for real-world applications.
In this program, you will focus on applied business analytics, rather than a purely data analytics focus. The five concentrations also allow you to apply analytical concepts to your chosen area of expertise.
Concentrations include:
Finance & Accounting
Information Systems
Management
Human Resources
Marketing
The program will culminate in a final capstone course where you'll work on a large analytics project in your area of expertise. Through an overview course, you'll learn the basics of programming, coding and database applications. In your following courses, you'll focus on how to apply these analytics skills to business decisions. Although you'll learn about the 'back end' of data, this program is geared towards the 'front end' users of data. You'll graduate from this program able to explain complex results and insights to move your organization forward.
This flexible program can be completed in 12 months through 8-week online courses. Although we offer courses 100% online, our courses are a collaborative classroom environment - so you can take classes no matter where you're located, and feel connected at the same time. Plus, no GRE or GMAT are required to apply. That means that you can gain the knowledge you need even while working full-time..
Career Outlook
Big data is everywhere and business analytics skills are needed from entry level positions all the way to the top executives. So, whether you are just starting your career, looking to upskill, or trying to get a better handle on your businesses data to drive strategy decisions, the Master of Science in Business Analytics will equip you with the necessary knowledge and skills.
According to the Bureau of Labor Statistics, Management Analysts, just one of the many possible positions this degree prepares you for, are growing faster than the average, at a projected rate of 14% from 2020 to 2030. Median pay in this role is over $87,000 annually. Market Analyst positions are expected to increase 22%, which is much faster than the average and operations research analysts are expected to grow at 25%!
Prepare yourself for the skills needed for the career of your future and enroll today!
An undergraduate degree from an accredited institution in a business related field OR any bachelor's degree, plus MBA 513. MBA 513 covers the basics of multiple business disciplines for those that do not have an academic background in business.
Graduate Application Steps
These programs have a minimum undergraduate GPA requirement of 2.75.
Admissions Process for Graduate School
Application (Please Submit the Following):
Application form available at: www.cuaa.edu/apply
One page essay describing your reason for obtaining a graduate degree
Résumé of your education and employment experience
Two signed letters of recommendation using the Recommendation Form (recommendation letters on letterhead may also be submitted)
All official transcripts leading to your bachelor's degree
Please note:
Graduate entrance exams such as the GRE are not required
If you have completed graduate level classes in the last seven years and wish to have them evaluated for possible transfer, please contact your admissions counselor for more information on transferring graduate credits
International students should contact the Office of International Student Services at international.admissions@cuw.edu for additional application requirements
Evaluation
When an applicant's file is complete, the file is forwarded to the Admission Committee for review.


Admission
If the student is admitted, an acceptance letter will be mailed to the student and the student's Falcon One Student ID number. Password information to access my.cuaa.edu will be sent separately from the Information Technology office. Your advisor will be able to give you information regarding completion of the required student orientation before you begin your first class.
Non-Degree Seeking Graduate Students
Please complete the Non-Degree Application at  www.cuaa.edu/apply
Non-degree applicants only need to submit an application to begin admission review; however academic transcripts may be requested to complete our review
Assistant Professor
Phone: (262) 243-4204

Bio
I'm a business leader and data scientist who is helping the next generation to live abundantly in our increasingly complex digital world.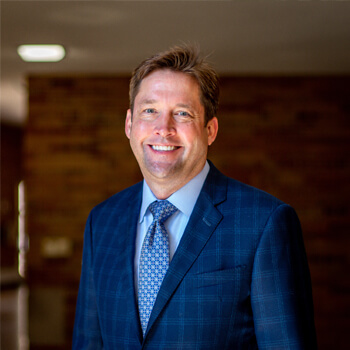 ---
Education
Ph D - Computer Science, Marquette University (2024)
MS - Applied Data Science, Syracuse University (2020)
BS - Industrial Distribution, Texas A&M University (1989)
---
Presentations
Fields, J. (2020). Women's Pro Cycling. Poster. Information Visualization Presentation. Online.
---
Research Interests
Ethical AI
Natural Language Processing
---
Teaching Interests
Management Information Systems
Business Analytics Programming with Visualization
Director - Director of MBA Program, Assistant Professor
Office: Student Services - CUAA 135
Phone: (734) 995-7315

Bio
Dr. Gray is currently the Director of the MBA, MS in Accountancy, and MS in Business Analytics programs. She is a CPA and has over 10 years of professional accounting experience, including both public and corporate accounting positions. She is the author of The Handy Accounting Answer Book and loves working with students in the classroom.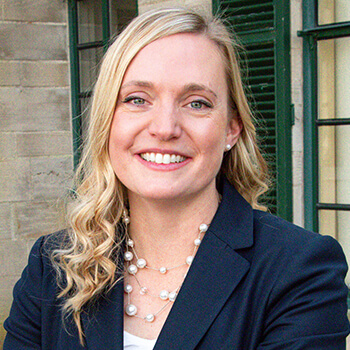 ---
Education
EDD - Leadership, Innovation, and Continuous Improvement, Concordia University Wisconsin (2021)
MS - Accountancy, Western Michigan University (2003)
BBA - Accountancy, Western Michigan University (2003)
---
Contributions
Gray, A. (2021). "Changing workplaces: Emotional intelligence training more vital than ever in virtual work environments." ForwardHR. (vol. Spring 2021,pp. 15-16). Appleton, WI: Insight Publications.

http://www.insigh...

Gray, A. (2019). "The Handy Accounting Answer Book." No. (pp. 397). Canton, MI: Visible Ink Press.
Gray, A. & Todaro, S. (2016). "Technology in the accounting classroom: Practitioner expectations and educator practices." No. (1 ed.,vol. 2,pp. 30-44). International Journal of Business and Applied Social Science.

https://ijbassnet...
---
Presentations
Gray, A. (2023). From Numbers to Insights: Building an Accounting Data Analytics Course. Oral Presentation. MICPA Spring Accounting Educators Conference. Ann Arbor, MI.
Gray, A. (2023). Preparing to launch: CPA evolution blasts off . Oral Presentation. MICPA Spring Accounting Educators Conference. Ann Arbor, MI.
Gray, A. & Todaro, S. (2023). Increasing analytics skills: One lesson at a time. Oral Presentation. 2023 Midwest Conference on the Scholarship of Teaching and Learning. South Bend, IN.
Dvorak, L., Gray, A., Holtan, S. & Johnson, B., (2023). Finding resiliency during the great resignation. Oral Presentation. Advancing Women in Leadership 2023 Conference. Elgin, IL.
Gray, A. (2021). Gamifying the accounting classroom and gauging student progress with Kahoot. Oral Presentation. MICPA Spring Accounting Educators Conference. Virtual.
---
Research Interests
Auditor Professional Skepticism
Emotional Intelligence
---
Teaching Interests
Managerial Accounting
Accounting Data Analytics