Improving lives through quality, Christ centered training
We are committed to developing health care professionals who have a sound foundation in movement science and are prepared for safe, autonomous, and ethical practice as physical therapists within a changing health care environment. Through this program, our faculty inspires a diverse student body for life-long service of patients in mind, body, and spirit grounded in evidence and best practices in rehabilitation and medicine.
Sample Careers
Physical Therapist
Home Care PT
Pediatric PT
Faith-based
We are committed to engaging your mind and spirit for service to Christ in the church and the world.
Questions? We're here to help
Our team is available to help you as you consider the next step in your education.
Get answers to your questions
Our team is standing by to assist you with additional program details, financial aid options, and admissions questions.
Concordia University will not share your personal information. By submitting this form you agree to be contacted about Concordia's Education Offerings.
Meet our faculty!
Campus Visit Day - October 7 from 1-3pm
Join us on campus to meet our faculty and tour our campus. To learn more and to register, please click here.
Overview
Through the Doctor of Physical Therapy (DPT) program, you'll receive the in-depth training for entry-level practice of physical therapy as a generalist clinician. Over the course of your 28 month studies, you'll explore not only the scientific underpinnings of this profession, but also the professional characteristics of a leader in health care. You'll learn how to supervise PT staff and personnel, create programs that promote healthy living, and follow the legal and ethical standards of clinical practice.
Our comprehensive curriculum includes coursework in human anatomy and motion, therapeutic exercise, neuroscience, clinical decision making and problem solving, and musculoskeletal disorders, to name just a few. This learning will take place out in the field and in our state-of-the-art-facilities, which include a human anatomy lab with cadavers.
This accelerated graduate face-to-face program consists of 105 semester credits which is spread over 30 didactic courses, and three clinical experiences. Students will complete 1,280 hours of clinical education. The curriculum incorporates interprofessional learning experiences and simulation activities aimed at engaging the student in the rich professional content.
Our mission
The DPT program at CUAA inspires a diverse student body for life-long service of patients in mind, body, and spirit grounded in evidence and best practices in rehabilitation and medicine.
The Concordia difference
Our graduates demonstrate Christian values of care, compassion, respect, empathy and understanding, personal responsibility and trustworthiness in patient, peer, and colleague interactions.
Our graduates serve as culturally competent professionals when engaging with patients, families, peers and colleagues, and within service roles in community and professional organizations.
Our graduates will be prepared to provide high-quality, efficient, physical therapy services in a variety of settings through direct access or referral.
Our graduates will use clinical problem-solving skills to establish a physical therapy diagnosis and prognosis, based on examination and evaluation of the patient, and carry out a safe and effective plan of care.
Our graduates will demonstrate effective written, interpersonal, and professional communication in all interactions with patients, peers, and colleagues.

[interpersonal] Demonstrating appropriate verbal and non-verbal communication with patients and families.

[written] Complete electronic documentation of the physical therapy examination, evaluation, diagnosis, prognosis, interventions, and outcomes

[professional] Communicate diagnostic results and clinical impressions with other practitioners as appropriate

Our graduates will demonstrate the ability to select appropriate measures, collect accurate information, and analyze the results in order to determine the need for further physical therapy treatment.
Technical Standards and Essential Functions
The Physical Therapy Program at Concordia University Ann Arbor (CUAA) is committed to provide all person's equal access to higher education without regard to race, color, creed, religion, national origin, gender, age, marital status, disability, or sexual orientation status.
The PT Program at CUAA has established Technical Standards for its program delineating the minimum physical, cognitive, emotional, and social requirements necessary to participate fully in all aspects of academic and clinical education.  The following essential functional requirements must be met by all students after acceptance into the PT program. In the event that a student is unable, or becomes unable, to fulfill these technical standards, with or without reasonable accommodation, the student cannot enroll or remain enrolled in the program. Reasonable accommodations may not:
Fundamentally alter the nature of the training program

Compromise the essential elements of the program

Cause any undue financial or administrative burden

Endanger the safety of patients, self, or others
With this in mind, all students must be able to meet the following technical standards with or without reasonable accommodations.
Students must be able to perform self-evaluation and self-learning skills assessments, incorporate the roles of a physical therapist, and comply with the ethical standards of the American Physical Therapy Association (APTA). Students ought to seek to optimize health and hygiene in addition to acknowledging and respecting the values and opinions of colleagues/patients in order to sustain safe and balanced interactions with others. Students need to value professionalism in physical therapy, and execute treatment procedures consistent with the patient/client's needs.
Students must demonstrate appropriate interpersonal skills necessary for effective verbal, nonverbal and written communications for patients/clients, families, classroom interactions, and other professionals. Students must be able to receive, write, interpret, and send written and verbal communication in academic and clinical settings in routine and emergency situations. Effective communication includes but is not limited to asking questions, explaining procedures, teaching exercises/activities, describing conditions/syndromes to peers, faculty, staff, patients/clients, and other health care professionals.
Intellectual-Conceptual, Integrative and Quantitative Abilities
Students must be able to collect and utilize information obtained during classroom, laboratory, and clinical assessment activities independently to formulate physical therapy diagnoses. Students should be able to apply critical thinking skills in all settings to determine behavioral, biomechanical, environmental, pathological, and physical influences on a patient's/client's function. When conducting physical therapy examinations and evaluations it will be necessary for students to maintain information to formulate, execute, reassess, and if necessary modify treatment and intervention plans. Students should engage in the scientific inquiry process and utilize theories of teaching and learning in community settings.
Students must demonstrate the necessary balance, coordination, endurance, fine and gross motor skills, strength, and ability to maintain upright postures in order to perform the job duties of the physical therapist in the classroom, laboratory, and clinical settings for 35-40 hours a week. Students will need to safely and efficiently guard, maneuver, position, resist, and administer exercises and activities to another individual. Students must meet the
Medium Work
Strength Factor as identified by the Dictionary of Occupational Titles. Students must be able to administer CPR in accordance with the American Red Cross or American Heart Association guidelines for professional rescuers.  Manual dexterity and sensation is necessary not only for documentation but also for palpating soft tissue structures, bony landmarks, muscle tone, and temperature changes in an individual.
A student's observational skills involve hearing, somatic, and visual sensations. Students must be able to observe lecture and laboratory demonstrations, as well as recognize and interpret visual information from patients, clients, classmates, and faculty. Students need to perceive information from treatment equipment, treatment environment, and changes in color of skin and/or body fluids. Students must be able to notice and interpret variations in auscultation/auditory evaluation for apical pulses, blood pressure, heart, joint noise, lungs, and prostheses.
Students must possess the emotional health and stability required for the full utilization of their intellectual abilities; for the exercise of good judgment; for the prompt completion of all responsibilities of patient care; and for the development of mature, sensitive and effective relationships with patients/clients.  Students must exhibit the ability to tolerate physically challenging environments and function effectively under stress. In order to prove that students are able to adapt to changing environments they must exhibit flexibility, compassion, integrity, motivation, interpersonal skills, and learn to function in the face of uncertainties inherent in the clinical problems of patients.
Concordia University Ann Arbor abides by the Americans with Disabilities Act, Section 504 of the Rehabilitation Act of 1973, and other applicable statutes and regulations relating to equal access for persons with disabilities.  If a person believes they may require accommodation(s) in order to meet the technical standards, they may discuss their needs with the Director of Student Accessibility Services. A registration form can be found online at the Student Academic Resources webpage under the Accessibility Services tab. The Director will request and review documentation from a qualified licensing professional to determine eligibility for services.  If eligible for reasonable accommodations, SAS will work collaboratively with the student and the DPT program to explore accommodation options. Accommodation may not be possible in some cases.
After being admitted to the program, a
ll candidates for admission to the Physical Therapy program will be required to sign a Technical Standards certificate verifying they understand and meet these technical standards. Candidates must meet all the requirements for Physical Therapists as identified by the National Center for O*NET Development and the Dictionary of Occupational Titles. Identifying the possession of such skills as outlined above does not guarantee successful completion of the physical therapy educational program.
The anticipated start for the physical therapy program at Concordia University Ann Arbor is Fall of 2023. The planned cohort size will be 28 students; the program is two-and-a-half years (five semesters, and two summers) long and upon successful graduation students will earn a Doctor of Physical Therapy (DPT) degree.
We anticipate three types of applicants:
CUAA BSRS (BSRS-Accelerated) applicants who meet the criteria for direct admission (see BSRS-PT track).

CUAA BSRS applicants who do not meet the criteria for direct admission; however, meet the criteria for general admission (see below).

Post-baccalaureate students who meet the criteria for general admission.
All applicants will utilize the Physical Therapy Central Application Service (PTCAS). All qualified applicants will be considered for an interview. The Physical Therapy Admissions Committee is responsible for the review and recommendation of qualified applicants for admission to the Physical Therapy program. Applications are reviewed in the year prior to planned matriculation. The admission cycle typically opens in July and closes in October of the year prior to admission.
Five of the seven prerequisite courses must be completed at the time of application.
Earned Bachelor degree from an accredited four-year higher education institution
3.2 Cumulative grade point average (GPA) for the earned degree.
3.2 Science GPA for all prerequisite courses
8 credits of Anatomy and Physiology I and II with labs
8 credits of General Chemistry I and II with labs
8 credits of College Physics I and II with labs
3 credits of Statistics
All students applying for admission to the program must submit through PTCAS:
All official transcripts from previously attended universities*

Three letters of reference (one from a college instructor, one from a physical therapist, and one additional from a reference that can address specifics about the applicant)

A personal statement that speaks to your desire to pursue your education in physical therapy as well as your personal story so we can learn more about you beyond your academic and test score achievements

Documentation of completion of 20 hours of Physical Therapy observation and 20 hours of service work with an underserved/underrepresented population (the identified hours must be completed at time of application)
*Students with international transcripts must have them evaluated by a foreign transcript evaluation service, and the official scores must be submitted directly from the evaluation service to PTCAS.
**Applicants with additional experience beyond 40 hours will not be granted preferential consideration.
Go to ptcas.org to start your application. Be prepared to submit the items from the checklist above to complete the application process. For assistance or questions, please contact Graduate Admissions at 734-995-7527.
Graduation from a physical therapist education program accredited by the Commission on Accreditation in Physical Therapy Education (CAPTE), 3030 Potomac Ave., Suite 100, Alexandria, Virginia 22305-3085; phone; 703-706-3245; accreditation@apta.org is necessary for eligibility to sit for the licensure examination, which is required in all states.
Concordia University Ann Arbor is seeking accreditation of a new physical therapist education program from CAPTE.  The program is planning to submit an Application for Candidacy, which is the formal application required in the pre-accreditation stage, on December 1, 2022. Submission of this document does not assure that the program will be granted Candidate for Accreditation status. Achievement of Candidate for Accreditation status is required prior to implementation of the professional phase of the program; therefore, no students may be enrolled in professional courses until Candidate for Accreditation status has been achieved. Further, though achievement of Candidate for Accreditation status signifies satisfactory progress toward accreditation, it does not assure that the program will be granted accreditation.
Robert M. Frampton
PT, DHCE, MPT
Program Director - Physical Therapy, Professor
Office: Ann Arbor North Building 305
Phone: (734) 995-7261

Bio
Dr. Frampton has been a licensed physical therapist for over 29 years.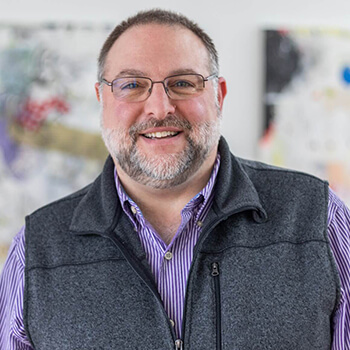 ---
Education
MPT - Physical Therapy, Duquesne University of the Holy Ghost (1993)
BS - Health Sciences, Duquesne University of the Holy Ghost (1992)
Bioethics, Youngstown State University (1998)
Health Care Ethics, Duquesne University of the Holy Ghost (2002)
---
Research Interests
Ethics, Law, and Policy
Diversity issues
---
Teaching Interests
Ethics of Clinical Practice
Integumentary system - Wound Care
Sheena Long
PT, DPT, MSAT, ATC
Director of Clinical Education, Assistant Professor
Office: Ann Arbor North Building 307
Phone: (734) 995-7511

Bio
I enjoy wellness adventures which includes being out in nature with my camera taking photos of landscape, wildlife, pets, and sports action shots.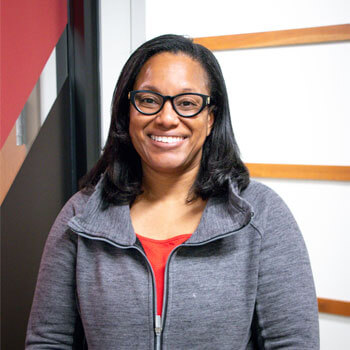 ---
Education
DPT - Doctor of Physical Therapy, Shenandoah University (2010)
MS - Athletic Training, Shenandoah University (2010)
BA - Exercise and Sports Science, University of San Francisco (2006)
---
Research Interests
Emergency Action Planning in Sports Medicine
Risk Management
---
Teaching Interests
Sports Medicine
Emergency Action Planning
Questions? We're here to help