School of Education
|
Department of Family Life
Master of Science in Education - Family Life
Strengthen families through education and inspiration with our Master's in Education - Family Life
Become a family life educator online
The world needs people who answer the call to help individuals and families thrive. Our fully online degree in family science will prepare you for a rewarding career in family life education, ready to help others navigate whatever life throws at them.
100% Online
Our program is offered fully online to fit your busy lifestyle!
Faith-based
We are committed to engaging your mind and spirit for service to Christ in the church and the world.
Questions? We're here to help
Our team is available to help you as you consider the next step in your education.
Get answers to your questions
Our team is standing by to assist you with additional program details, financial aid options, and admissions questions.
Concordia University will not share your personal information. By submitting this form you agree to be contacted about Concordia's Education Offerings.
At Concordia, we understand stories of origin shape our worldview. And while no family is perfect, every family is most definitely unique. Our master's in family life focuses on creating family scientists who study how families affect individuals and relate to societies. With a strong emphasis on counseling, you'll learn to bring Christ-centered compassion and understanding to the challenges that face people in today's world. 
Our program curriculum is aligned with the content requirements by the National Council on Family Relations. Graduates of our family life educator program are eligible to become
Certified Family Life Educators
through the NCFR. Our online FLE program can be completed over the course of two years through convenient eight-week courses. Want to read more about our curriculum? Click the curriculum tab above to learn more.
Recommended for you (based on programs you've viewed)
Graduate Application Steps
Application (Please Submit the Following):

One page essay describing your reason for obtaining a graduate degree
Résumé of your education and employment experience
Two signed letters of recommendation using the Recommendation Form (recommendation letters on letterhead may also be submitted)
All official transcripts leading to your bachelor's degree

Please note:

Graduate entrance exams such as the GRE are not required.
If you have completed graduate level classes in the last seven years and wish to have them evaluated for possible transfer, please contact your admissions counselor for more information on transferring graduate credits.
International students should contact the Office of International Student Services at international.admissions@cuaa.edu for additional application requirements.

Evaluation
When an applicant's file is complete, the file is forwarded to the Admission Committee for review.
Admission
If the student is admitted, an acceptance letter will be mailed to the student and the student's CUAA student ID number. Password information to access my.cuaa.edu will be sent separately from the Information Technology office. Your advisor will be able to give you information regarding completion of the required student orientation before you begin your first class.
Non-Degree Seeking Graduate Students
Please complete the Non-Degree Application
Non-degree applicants only need to submit an application to begin admission review; however academic transcripts may be requested to complete our review.
Contact Us
For additional information, please contact the Graduate Admission Office at graduate.admissions@cuaa.edu or 734-995-7527.
Program Director - Family Life, Graduate, Professor
Phone: (262) 243-4266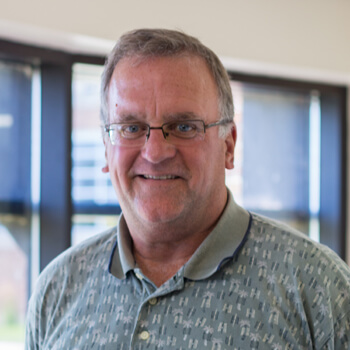 ---
Education
Ph D - Early Childhood Education, University of Missouri (1993)
MA - Early Childhood Education, University of Wisconsin Milwaukee (1984)
BA - Elementary Education, Concordia College (1980)
---
Contributions
Muth, N., Keiper, V., Kremer, K., MacCudden, R. & Schnake, R., (2018). Implementation of edTPA Completion Prior to Student Teaching. In Debra Miretzky, Co-Managing Editor Sharon Stevens, Co-Managing Editor Krista Bowers-Sharpe, Editor Mahrya Carncross, Editor Chase Catalano, Editor (Ed.), (3 ed.,vol. 30,pp. 21). Macomb, IL: Mid-western Educational Researcher.
---
Presentations
Muth, N., Keiper, V., Kremer, K. & O'Neil, H., (2021). Culturally Relevant Read-Alouds Across the Curriculum: Grades K-3. Oral Presentation. 2021 Catholic Educators Convention. Wisconsin Center.
Muth, N., Keiper, V., Kremer, K. & O'Neil, H., (2021). Culturally Relevant Read-Alouds Across the Curriculum: Grades 4-8. Oral Presentation. 2021 Catholic Educators' Convention. Wisconsin Center.
---
Research Interests
Culturally Relevant Literature
Teaching of Writing with Young Learners
---
Teaching Interests
Literacy
Teaching of Writing
Questions? We're here to help