School of Business
|
Department of Sport and Hospitality Business
Bachelor of Science in Hospitality and Event Management
Have you ever thought about being one of the people behind the scenes, setting up the events you attend (or wish you could attend)? Hospitality and Event Management is a program that will place you right where you want to be.
Be at the center of the action.
Hospitality and event professionals are the brains and organizational power for everything from rock concerts to business conventions. With a Bachelor's in Hospitality and Event Management from CUAA, you'll be prepared for success in an exciting and growing industry.
Sample Careers
Event Planner
Manager
Fundraising Manager
Concordia's Bachelor's of Science in hospitality and event business allows you to pursue your dream of becoming a hospitality business professional through an undergraduate major or minor. You can expect event management courses to focus on a wide variety of topics like critical analysis, solution development, innovation, analytics, finance, teamwork development, leadership growth, and more.
Management in hospitality is a growing industry, and a bachelor's in hospitality management offers you a lot of room for personal and professional development in the field. Concordia's program offers a variety of concentrations including event management, food and beverage management, lodging management, and hospitality business. 
In addition, we have a professional advisory board made up of industry experts, who design courses and experiences that will prepare you for your career. There's nothing better than learning from actual industry experts.
You'll have the ability to network with and learn from professionals in hospitality, tourism and event management, as well as business people who work within the many sub-professions tied to these industries. Better still, when you display consistent professional and personal growth in the classroom, you'll earn the opportunity to gain intensive field experience at major events, like the Rose Bowl, Final Four, Frozen Four, College World Series, Copa America, the Super Bowl, and many others.
Program outcomes
Demonstrate growth and skills in communication methods used within the sport and entertainment industries

Exhibit analytical, critical analysis and problem solving skills 

Utilizing project-based learning, students will develop and articulate human relations and conceptual competencies necessary to advance the sport and entertainment industry

Consistently frame and assess globally-minded personal and professional leadership skills that increase industry opportunities

Demonstrate a service mindset based on Christian values intended to benefit the person, community, and the world
Recommended for you (based on programs you've viewed)
Undergraduate Application Steps
It's time to help you become a Cardinal! Just follow these simple steps to complete your application.

For first-time freshman:
Submit your online application
Have your school send your official high school transcripts. Transcripts may be mailed or sent via a transcript processing service to:
Concordia University Ann Arbor
Admissions Office
4090 Geddes Rd
Ann Arbor, MI 48104
Send your official ACT or SAT scores.
Scores on your high school transcript will be considered official. If your school does not put scores on transcripts, please contact ACT or College Board.
For transfer students:
Submit your online application
Submit official transcripts from all colleges/universities attended
*Transfer students with less than 60 college credits completed will also submit official high school transcripts. Students who have less than 30 college credits also need to submit official ACT or SAT scores. Scores on your high school transcript will be considered official.
Minimum Requirements
A minimum GPA of a 2.5/4.0 (C average) or higher
ACT composite of 18 or above
SAT equivalent of 940 or higher for combined math and evidence-based reading and writing (for tests taken after March 2016).
*If your GPA or ACT score falls below the minimum for acceptance, your admissions counselor may ask you to retake the test or supply additional documents, such as an essay or letters of recommendation, to complete the application.
Required Academic Coursework in High School
A minimum of 16 units of high school (secondary school) work is required, of which at least 11 should be in basic liberal arts areas. Units should be distributed as follows:
English: At least three units, but four are strongly recommended.
Mathematics: Two units of college-prep math, preferably one each in Algebra and Geometry.
Natural Science: Two units, preferably one each in Biology, Physics or Chemistry.
Social Studies: Two units, preferably one each in world history and American history.
Liberal Arts: Two units of the same foreign language or additional units in one or more of the other listed subjects or in fine arts.
Other Electives: Five units from any area of academic study, but ideally from the areas listed above.
German or Latin is recommended for pre-seminary students.
Associate Professor
Phone: (734) 995-7379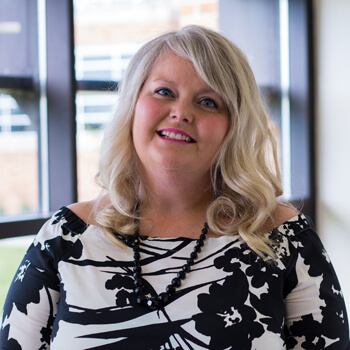 ---
Education
EDD - Leadership Administration, Concordia University Chicago (2017)
MBA - Sport Administration, Canisius College (2002)
BS - Sport Management, Brock University (1999)
Adjunct Professor
Phone: (262) 424-0911

Bio
She has been married for 35 years to Payman, and has two grown children, Christopher and Madissen.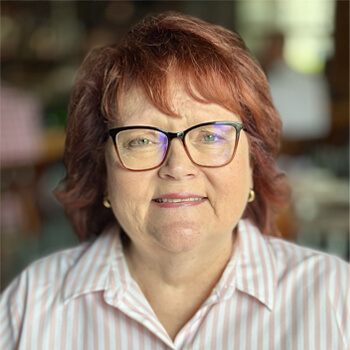 ---
Education
MA - Public Communications, American University (2000)
BA - Communications, Marymount University (1997)
---
Teaching Interests
Event Management
Hospitality Management
Daniel L. Underberg
Masters in Sports Management
Department Chair - Department of Sport and Hospitality Business, Assistant Professor
Phone: (262) 243-2178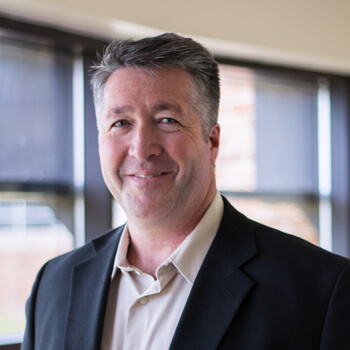 ---
Education
MS - Sport Management, Cardinal Stritch University (2010)
BS - Agricultural Journalism, University of Wisconsin-Madison (1992)
---
Research Interests
Professional Networking in Sport & Entertainment
Leadership through Change
---
Teaching Interests
Sports & Entertainment
Event Management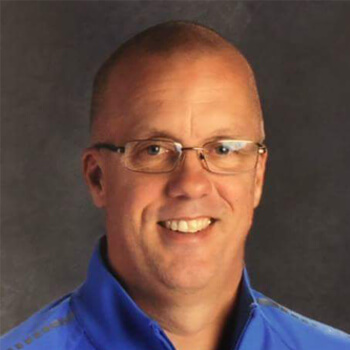 ---
Education
MS - Educational Administration, Concordia University of Wisconsin (2001)
MS - Sport Management, Cardinal Stritch University (2010)
BS - Elementary Education, University of Wisconsin-LaCrosse (1989)
Adjunct Professor
Phone: (414) 573-7323

Bio
I was born and raised in Milwaukee. I continue to reside in Milwaukee with my wife Elizabeth and my daughter Annika. My education includes a Bachelor's Degree from the University of Wisconsin-LaCrosse in Education; a Master's in Educational Administration from Concordia University of Wisconsin, and a Master's in Sports Management from Cardinal Stritch University. For the past 29 years I've worked for the Milwaukee Public School System.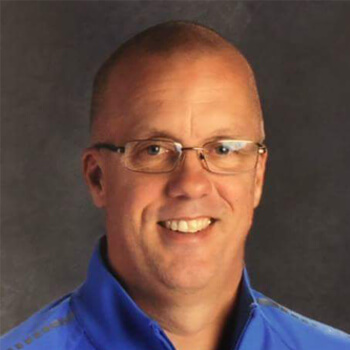 ---
Education
MA - Educational Administration, Concordia University Wisconsin (2001)
MA - Sport Management, Cardinal Stritch University (2010)