School of Business
|
Department of Business
Master of Science in Leadership
Learn how to lead, inspire change and build commitment and trust with our online leadership program.
Strengthen your leadership and inspire change through our leadership degree
Effective leaders and managers are highly sought-after today. This online Master of Science in Leadership (MSL) focuses on understanding yourself as a leader, developing industry aligned competencies to effectively lead teams and organizations. The MSL combines theoretical study of leadership with the practical techniques and skills required in today's organizations.
Scholarships
$1000s in new scholarships exclusively for adult and post-traditional learners.
View Scholarships
Questions? We're here to help
Our team is available to help you as you consider the next step in your education.
Get answers to your questions
Our team is standing by to assist you with additional program details, financial aid options, and admissions questions.
Concordia University will not share your personal information. By submitting this form you agree to be contacted about Concordia's Education Offerings.
Today's challenging and changing global economy demands ethical and effective leaders. Inspiring change and cooperation in an organization requires an intuitive team leader, equipped with the abilities, knowledge and skills needed to create and maximize the benefits of a motivated work environment. The result: strong group identity built on commitment and trust. This online Master of Science in leadership (MSL) empowers you to develop the qualities and traits of a transformative leader. Graduates reflect Christian leadership values that empower today's minds to transform today's world.
Leadership is a process that involves setting a purpose and direction guided by ethical and moral Christian principles, inspiring people to combine and work towards willingly, paying attention to the means, pace and quality of progress towards the aim, and upholding group unity and individual effectiveness with confidence and transparency.
A Master of Science in Leadership (MSL) prepares you for our diverse communities, businesses and economy. It blends Christian leadership and ethics with theory and practice. Preparing a wide variety of working professionals to guide organizational efforts effectively with methods based on proven scientific study.
This program requires 30 semester hours of credit comprising 10 courses. Faculty and thought leaders will lead you through courses that range from learning essential tools to understand corporate financials to intergenerational approaches on the implications of equity, diversity and inclusion. In other courses you'll have the opportunity to develop an inventory of competencies and skills, shadow a supervisory leader to assess the leader's unique habits, and then evaluate the leader's habits based on leadership theories.
In a relational leader course you'll focus on collaboration, managing conflict, building commitment and team building through a coaching framework. You'll also inventory your own leadership attitudes and skills in relation to others.
Your time at CUW will end with a capstone project (three credits). The capstone will be a synthesis of your courses and allow you to integrate topics from other courses to understand leadership practices in organizations. Our faculty are dedicated to your success and will be be available to guide you through the project.  
Interested in pursuing a Doctorate in Business Administration? Four courses from the MSL can possibly transfer to the DBA program enabling you to complete yours masters and doctorate in a shorter period of time.
Recommended for you (based on programs you've viewed)
Graduate Application Steps
Application (Please Submit the Following):

Complete the Application form
One page essay describing your reason for obtaining a graduate degree
Résumé of your education and employment experience
Two signed letters of recommendation using the Recommendation Form (recommendation letters on letterhead may also be submitted)
All official transcripts leading to your bachelor's degree

Please note:

Graduate entrance exams such as the GRE are not required.
If you have completed graduate level classes in the last seven years and wish to have them evaluated for possible transfer, please contact your admissions counselor for more information on transferring graduate credits.
International students should contact the Office of International Student Services at international.admissions@cuaa.edu for additional application requirements.

Evaluation
When an applicant's file is complete, the file is forwarded to the Admission Committee for review.
Admission
If the student is admitted, an acceptance letter will be mailed to the student and the student's CUAA student ID number. Password information to access my.cuaa.edu will be sent separately from the Information Technology office. Your advisor will be able to give you information regarding completion of the required student orientation before you begin your first class.
Non-Degree Seeking Graduate Students
Please complete the Non-Degree Application
Non-degree applicants only need to submit an application to begin admission review; however academic transcripts may be requested to complete our review. 
To take your next step or for additional information, please contact our team at 877-289-1897 or 
Inquiry.Support@cuw.edu
. We are here to help Monday - Saturday 8am-8pm cst. 
Associate Professor
Phone: (734) 995-7379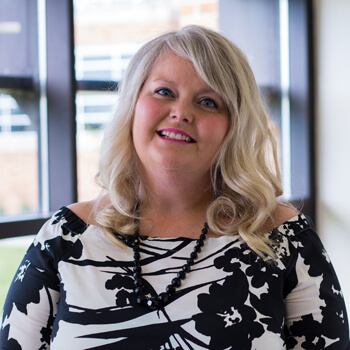 ---
Education
EDD - Leadership Administration, Concordia University Chicago (2017)
MBA - Sport Administration, Canisius College (2002)
BS - Sport Management, Brock University (1999)
Adjunct Professor
Phone: (414) 322-2343

Bio
I work full-time at Kohl's corporate office, where I manage a team of instructional designers who create learning for our corporate and store associates. I have been in the corporate Learning & Development field for over 20 years. I've been a trainer, an instructional designer, eLearning designer, and manager. I am an adjunct instructor for both the MBA and OLA programs. I have 3 great kids and a husband with whom I love to spend time with.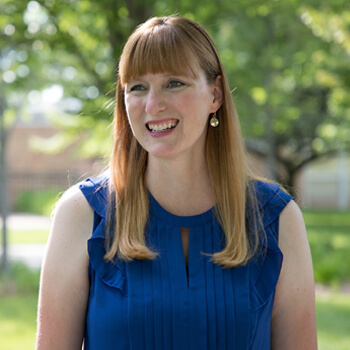 ---
Education
MS - Education - Curriculum and Instruction, Concordia University, Mequon (2013)
BA - Management and Communication, Concordia University, Mequon (2003)
---
Teaching Interests
Leadership
Communication
Education
Kenneth E. Harris
Ph.D; MBA; BA; BS
Department Chair - Justice and Public Policy
Phone: (262) 243-4365

Bio
Kenneth Harris, Jr., Ph.D. is Department Chair - Justice and Public Policy; Chief Strategist of Talented Strategies; retired Police Lieutenant; President - Launch MKE; President - 100 Black Men of Greater Milwaukee; Board member - Red Cross.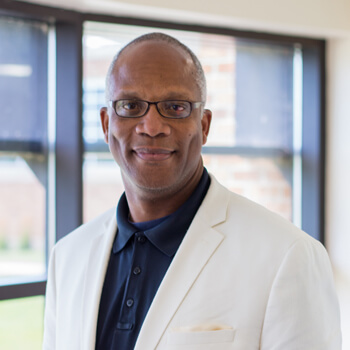 ---
Education
Ph D - Leadership Studies, Marian University (2009)
MBA - Finance, Concordia University Wisconsin (2002)
BA - Criminal Justice Management, Concordia University Wisconsin (2000)
BS - Mass Communication, Illinois State University (1984)
Diversity and Inclusion, Cornell University (2019)
---
Research Interests
African American Law Enforcement Officers
Self-Leadership
---
Teaching Interests
Criminal Justice
Leadership
Adjunct Professor
Phone: (734) 995-7406

Bio
Caroline Harris is a Graduate Business Program Manager at Concordia University where she serves as academic advisor for graduate business students, conducts market research on current trends within business education, and facilitates the hiring and training of graduate business faculty. Caroline graduated with a Bachelor of Arts degree in Language, Literature, and Writing and earned a Master of Arts degree in Leadership and Liberal Studies.
---
Education
MA - Leadership and Liberal Studies, Madonna University (2014)
Adjunct Professor
Phone: (636) 475-7555

Bio
As a proud graduate of the Concordia University St. Louis program, I am happy to be a part of the education of other future graduates. I have been an adjunct instructor for over 15 years and enjoy helping students with their educational journey. I live south of St. Louis. My two children live close by with my seven grandchildren. We enjoy family time often. I am an active member in my church and believe God has a plan for all of us.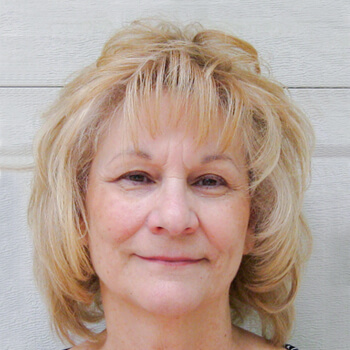 ---
Education
MA - Business, Lindenwood (1999)
---
Teaching Interests
Adjunct Professor
Phone: (414) 617-9464

Bio
Dr. Glenn A. Mathews is currently the Campus Operations Manager for Madison College at the Watertown Campus. He is currently teaching several Leadership courses at Concordia University of Wisconsin. A strong advocate of developing students and staff, he involves his students in a variety of community service, problem solving, and technology-infused activities that provide them with opportunities to use their leadership and management skills.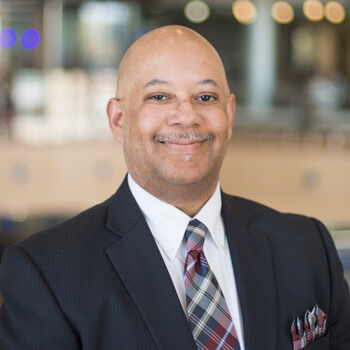 ---
Education
Ph D - Higher Education Administration, University of Phoenix (2014)
MBA - Business Administration, Cardinal Stritch University (1999)
---
Teaching Interests
Organizational Leadership
Management
Dean - School of Education, Professor
Office: Luther Hall 204A
Phone: (262) 243-4214

Bio
Jim Pingel is the Dean of the School of Education (Mequon, WI & Ann Arbor, MI). His research interests include biographical history, leadership, school culture, and Christian faith reflection and integration.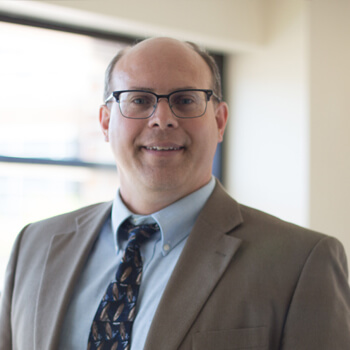 ---
Education
Ph D - Educational Leadership, Cardinal Stritch University (2008)
MA - Early American History, Marquette University (1994)
MS - Educational Administration, Concordia University Wisconsin (2001)
BA - Secondary Education, Concordia University Wisconsin (1992)
---
Contributions
Pingel, J. (2022). Remember the Ladies. In Guy Burnett (Ed.), (Winter 2022 ed.,pp. 10-11). Washington, D.C. : Madison Notes/James Madison Memorial Fellowship Foundation .
Pingel, J. (2022). Innovation in Educatioin. (322 ed.,pp. 1). Saint Louis, MO: Lutheran Life - Concordia Publishing House.
Pingel, J. (2022). "Forward to "Dispositional Development and Assessment in Teacher Preparation Programs"." In Sara Clemm von Hohenberg (Ed.), Forward. (pp. xiv-xv). Hershey, Pennsylvania: IGI Global: Publisher of Timely Knowledge.

https://www.igi-g...

Pingel, J. (2022). "A" is for Adversity. In Ed Grube (Ed.), (Spring 2022 ed.). River Forest, IL: Shapring the Future - Lutheran Educator Association .

https://leaconnec...

Alles, B., Pingel, J., Paape, A. & Juergensen, J., (2021). Grapes, Giants, and God: Mentoring First-Year Teachers with the Joshua-Caleb Project. (Spring 2021 ed.). St. Louis, MO: Lutheran Education Association.

https://leaconnec...
---
Presentations
Pingel, J. (2023). Leadership GRIT. Keynote/Plenary Address. 2023 ALHS Conference. Milwaukee.
Pingel, J. (2023). Suppressing the Truth About George Washington: The Culture War Over Religion and Why It Matters Today. Oral Presentation. BPM - Best Practices Ministry . Phoenix, AZ.
Pingel, J. (2023). You Can't Give What You Don't Have: Research-based Tips for Your Health and Wellness. Keynote/Plenary Address. Great Lakes Bay Region Lutheran Teachers Conference. Valley Lutheran High School, Saginaw, MI.
Pingel, J. (2022). You Can't Give What You Don't Have: Ten Researched-based Tips for Building Your Wellness Dashboard. Oral Presentation. 2022 Education Conference and Expo for Faith-based Schools. Lansing, MI.
Pingel, J. (2022). Back to the Future: Leadership/ Educational Research Lessons Learned from the Life of Abraham Lincoln . Oral Presentation. Rockford Area Lutheran Schools Workshop Day. Rockford, IL.
---
Research Interests
Biographical History
Christian Servant Leadership
---
Teaching Interests
Advanced Leadership Theory and Practice
Professional Ethics
Questions? We're here to help