Elevating healthcare and your career
You earned your BSN and have gained valuable experience working as a nurse. What's next? Our post BSN to DNP program builds on your existing knowledge and equips you with the highest level of education in nursing and the skills you need to become a family nurse practitioner or adult/gerontological primary care practitioner. You love helping people- take that to a whole new level with a DNP degree.
Scholarships
$1000s in scholarships exclusively for adult and post-traditional learners
View Scholarships
Questions? We're here to help
Our team is available to help you as you consider the next step in your education.
Get answers to your questions
Our team is standing by to assist you with additional program details, financial aid options, and admissions questions.
Concordia University will not share your personal information. By submitting this form you agree to be contacted about Concordia's Education Offerings.
Concordia's post BSN to DNP program helps you reach your full potential by providing you with the highest level of education in nursing in conjunction with over 1,000 practicum hours of hands-on experience to advance your care-taking abilities to new heights. Nurse practitioners take on more responsibility and provide services to patients more independently, typically taking on the role of a primary care provider. As an NP, you'll have greater authority in providing the best care possible for your patients from start to finish, including prevention, diagnosis, and treatment.
Nurse Practitioners are in high demand; the profession is expected to grow 45% from 2019 to 2029 according to the Bureau of Labor Statistics. Nurses who want to move into an APRN role must graduate from a master's or doctorate nursing practice program, pass the national certification exam, and earn licensure to practice. Concordia also offers an MSN for nurses who want to become NPs. The DNP is quickly becoming the standard for preparing nurses for modern advanced nursing roles.
Concordia's graduates are consistently above the national average for national certification exams. They reflect the critical thinking and professional skills needed for future nurse leaders in both the clinical as well as the academic areas.

Please Note:
We are not accepting new students from Alabama, Alaska, California, Idaho, Kentucky, Louisiana, Maryland, New York, Oklahoma, Oregon, Pennsylvania, Puerto Rico, South Dakota, Tennessee or Wyoming. Additionally, Washington D.C. students are required to do clinicals in Virginia.
States have established standards of practice for the nursing profession. While at the present time, we cannot provide a particular state's educational requirements for licensing, we can assure you that we will provide you with the contact information for the state Board of Nursing for the state in which you are doing study.
Concordia University of Wisconsin is approved by the Washington State Nursing Care Quality Assurance Commission to conduct practice experiences in the state of Washington for the RN-BSN, MSN/FNP and MSN/AGPCNP program tracks. For more information, please go to the Nursing Commission's website.
Accreditation
Concordia University is accredited by the Higher Learning Commission (hlcommission.org), a regional accreditation agency recognized by the U.S. Department of Education.
The Doctor of Nursing Practice program at Concordia University is accredited by the Commission on Collegiate Nursing Education (https://www.ccneaccreditation.org).
This rigorous program consists of 70 credit hours, 1,008 practicum hours, and can be completed in three or five years.
Click here for a full progression plan.
All coursework is completed online, but there may be components of the program for which you will be required to come to campus. Most courses in the program are offered in an accelerated eight-week format, with a few courses taking 16 weeks.
Concentrations / Specializations
Areas of Specialization: DNP
Family Nurse Practitioner
Adult Gerontology Primary Care Nurse Practitioner
Recommended for you (based on programs you've viewed)
Entrance Requirements
All students applying for admission to the program must have:
Successful completion of a Bachelor of Science in Nursing (BSN) from an accredited nursing school
Successful completion of a three credit undergraduate statistics course within five years of admission to the program. Please note- this is a prerequisite for NURS 504 - Evidence-Based Nursing Practice, which is taken the first term of the program. If you have not completed a three credit undergraduate statistics course within the last five years, you will need to complete this prior to the start term of the program.
A minimum cumulative undergraduate GPA of 3.0 (science and undergraduate nursing GPA are appraised as part of the admissions process, 3.0 GPA in those areas are strongly encouraged for review)
Current licensure as a registered nurse in the USA, current CPR certification, and actively working in practice
GRE exams are not required
Application Requirements
All students applying for admission to the program must submit:
Non-refundable application fee
Current resume of your education and professional experience
A formal admissions essay addressing the following areas:

Your rationale for pursuing a career as an APRN
Your personal compatibility with the CUW mission
Your plan for success in the program, including time management, stress management, and professional communication
Upon completion of your degree, where you envision yourself practicing and with what populations

Three letters of recommendation; two must be professional and/or academic and one must be from an individual who has worked with the applicant in a professional capacity and has a minimum of a master's degree. The letters must be submitted on formal letterhead or using the CUW graduate recommendation form
Copy of current RN licensure
All official college transcripts leading to your bachelor's degree (and any applicable graduate work)
Certified background check
Deadlines
The application deadline for Fall term is May 1st.
The application deadline for Spring term is October 1st.
Ready to apply? Click here to start your online application.
Dean - Interim, Associate Professor
Phone: (262) 243-2006

Bio
Dr. Diane Ames teaches Advanced Practicum Nursing 3 in the Adult Geriatric Primary Care and the Family Nurse Practitioner programs along with Advanced Health Assessment. She is a Co-Director of the Graduate Nursing Programs.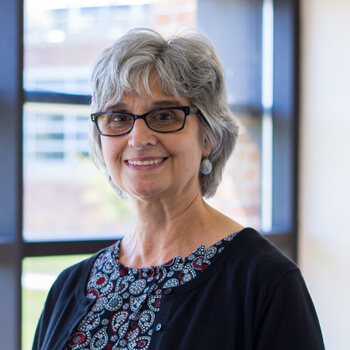 ---
Education
DNP - (2010)
MS - Family Nurse Practitioner , UW-Oshkosh (1996)
BS - Social Work, UW-Eau Claire (1977)
BSN - Nursing , Alverno College (1992)
Nursing Practice, CUW (2010)
---
Research Interests
Interprofessional Collaboration of Chronic Disease
Integrative Medicine
---
Teaching Interests
Integrative Medicine
Interprofessional Education
Julie Parve DNP, FNP-BC, APNP, RN
Associate Professor
Phone: (262) 243-2051

Bio
Julie Parve teaches Advanced Practice Nursing I, Global Perspectives and Role Development for the Advanced Nursing students. Her research focuses on refugee health as well as the impact of cross-cultural immersion experiences on college students as well as pharmogenetics in treatment of patients with chronic pain. She is the author of one book and several clinical practice articles.<br><br>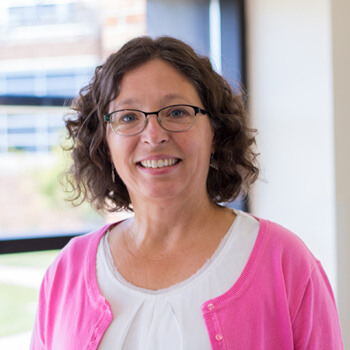 ---
Education
DNP - CUW-Mequon (2009)
MS - FNP, CUW-Mequon (2003)
BSN - Nursing, Marian University (2001)
---
Contributions
Parve, J., Carlile, J. & Parve, J., (2019). Pharmacogenetic testing in primary care 44 (10, pp. 10). The Nurse Practitioner.
---
Research Interests
Interactive online education
Cross-cultural immersion for students
---
Teaching Interests
Role transition for the Advance Practice Nurse
Clinical practicum for the Advance Practice Nurse
Natalie Ross DNP, FNP-BC, APNP, RN
Assistant Professor
Phone: (262) 243-2653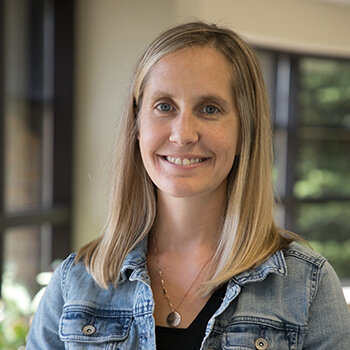 ---
Education
DNP - Family Nurse Practitioner, Rush University (2016)
---
Teaching Interests
Obstetrics and Women's Health Nursing
Mental Health Nursing
Questions? We're here to help