Finish your BSN degree with our RN to BSN online nursing program while you keep working.
As a nurse, you know that more and more hospitals are seeking nurses with BSN degrees. If you're a working RN with an associate's degree, our RN to BSN online accelerated nursing program allows you to finish your BSN degree and help you move forward in your career. Our proven curriculum is ideal for students who value a faith-focused, forward-thinking nursing education, but want to blend that process as seamlessly as possible with their current busy schedule.
New Flex Pay
Take more credits to reduce your cost. Read more below.
Questions? We're here to help
Our team is available to help you as you consider the next step in your education.
Get answers to your questions
Our team is standing by to assist you with additional program details, financial aid options, and admissions questions.
Concordia University will not share your personal information. By submitting this form you agree to be contacted about Concordia's Education Offerings.
The RN to BSN online completion program gives you an opportunity to achieve your ambitions without disrupting your life. Our accelerated nursing program is offered completely online through our sister campus in Mequon, Wisconsin. The program is flexible and builds on the foundation of your previous RN and ADN experience. You'll benefit from all the hallmarks of our quality program: our dedicated and expert faculty; our classroom, laboratory, and simulation experiences; and our case-study approach to learning, with minimal lectures and an emphasis on hands-on student discovery.
NEW FLEX PAY AND FLAT RATE OPTIONS
With Flat Rate, the more credits you take, the more you save. Flex Pay allows you to break up tuition into monthly payments. Students must either enroll in Flex Pay or pay tuition in full by the second Friday after the start of your first class. All new students are eligible for Flex Pay and Flat Rate.
1-5 credits = $512/credit*
6-11 credits = $450/month per six-month term ($2,700)
12-18 credits = $900/month per six month term ($5,400)
*Student will pay this based on course registration as a part-time, non-financial aid eligible student 
Students may also be eligible for existing Uncommon Scholarships
For more information, please contact Kathy Charles at Kathy.charles@cuw.edu or (920) 498-2551
Please note, to be eligible for Flex Pay, new students must have consistent enrollment of 6 credits or more each term. You may not drop courses, and then return a different semester. 
Accreditation
Concordia University is accredited by the Higher Learning Commission (hlcommission.org), a regional accreditation agency recognized by the U.S. Department of Education.
The baccalaureate degree program in nursing at Concordia University is accredited by the Commission on Collegiate Nursing Education (http://www.ccneaccreditation.org).
At Concordia, you will be well-prepared to lead with ethical and professional nursing excellence, along with Christian care and concern. Our curriculum will give you a hands-on, multidisciplinary education that will set you apart. Our nurses are globally-minded men and women who transform lives and influence communities through Christ-like service and leadership.
Regarding state certification
States have established standards of practice for the nursing profession. While at the present time, we cannot provide a particular state's educational requirements for licensing, we can assure you that we will provide you with the contact information for the state Board of Nursing for the state in which you are considering seeking licensure.
Recommended for you (based on programs you've viewed)
Entrance Requirements
All students applying for admission to the program must have:
Completed an Associate Degree in Nursing (ADN) from a regionally accredited institution
Passed the NCLEX exam and hold a current, unencumbered RN license in the U.S.
Must be employed as an RN throughout the program
A cumulative GPA of 2.75 or higher; applicants with a lower GPA will be reviewed for conditional acceptance
Application Requirements
All students applying for admission to the program must submit:
Non-refundable application fee
Official transcripts from all post-secondary institutions attended
Resume
Copy of current RN license
Assistant Professor
Office: Rincker Hall HS101-M
Phone: (262) 243-4208

Bio
I have been at Concordia since 2009, joining the faculty full-time in 2011 after five years at UW Milwaukee, and some adjunct teaching at Moraine Park technical College.<br>I have worked as a staff RN, Charge Nurse, and Patient Care Coordinator in an acute medical-surgical setting, and as a staff RN in long-term care. I have previously, and again presently, worked in home health care.<br>I completed an ADN at Milwaukee Area Technical College, my BS-N completion at Concordia University Wisconsin, my Master's Degree (MSN) at Alverno College in Milwaukee, and my PhD in education and curriculum development and assessment at Northcentral University in Arizona.<br>My philosophy is that no student should fail, as long as they are putting the effort into the class work. I like the one-on-one approach in the classroom, and have found positive ways to achieve this in the on-line learning environment.<br><br>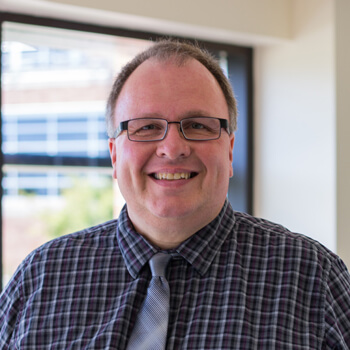 ---
Education
Ph D - Education- Curriculum Development and Assessment- Nursing focused, Northcentral University (2016)
---
Research Interests
The Anxiety Levels of Gen Z Students
Spirituality of Nursing Students
---
Teaching Interests
Research, Information Literacy, informatics
Genetics/Genomics
Program Director - Parish Nurse and Congregational Ministry, Professor
Phone: (262) 243-4233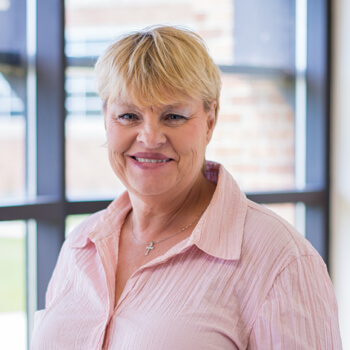 ---
Education
Ph D - Anthropology: Medical and Rural, University of WI: Milwaukee (1999)
BS - Nursing , University of WI-Eau Claire (1978)
Nursing and Nursing Leadership, Marquette University (1986)
---
Research Interests
Faith Community/Parish Nursing
Spirituality
---
Teaching Interests
Faith Community/Parish Nursing
Rural Health