A foundation for church work
Why a Bachelor's Degree in Theological Studies? This program gives you options. If you simply want to study God's Word for the sake of your personal growth, you'll receive a solid foundation in doctrine. However, there is much more you will benefit from with a theology degree.
On-campus
All courses offered face-to-face on Ann Arbor's campus.
Scholarships
$1000s in new scholarships available for this program.
View Scholarships
God reveals himself through his Word and, to a lesser degree, through his world. This program examines the Bible, God's revealed Word, in broad introductory overviews of the Holy Scriptures (isagogics) as well as in close reading of a particular biblical book (exegetical studies). This program also studies God's providence in history. In addition, students receive practical training in the application of their studies in ministry to others.
Through participation in, and upon completion of, the Bachelor of Arts in Theological Studies at Concordia University Wisconsin, students will:
Have a greater understanding of God's Word, the Holy Scriptures
Appreciate the value of sound Christian doctrine based squarely on the Bible
Develop a heightened awareness of God's working throughout history
Grow in their relationship with Christ and put his teachings into practice in their vocations
Employ various methods of delivering and defending biblical truth in a relevant and practical way to diverse groups
Demonstrate an understanding of research skills
You can expect to benefit from a well-rounded study of biblical and systematic theology, along with the application of theology in your life within the Christian Church. You'll be delving into the Old and New Testaments, systematic doctrine, and practical theology (teaching and worship). We offer a lot (seriously, a LOT) of theology electives, so you can explore and grow in the particular areas that interest you.
Undergraduate Application Steps
It's time to help you become a Falcon! Just follow these simple steps to complete your application.
For first-time freshman:
Submit your online application
Have your school send your official high school transcripts. Transcripts may be mailed or sent via a transcript processing service to your admissions counselor
Send your official ACT or SAT scores
Scores on your high school transcript will be considered official. If your school does not put scores on transcripts, please contact ACT at www.act.org or College Board at www.collegeboard.org.
For transfer students:
Submit your online application
Submit official transcripts from all colleges/universities attended
*Transfer students with less than 60 college credits completed will also submit official high school transcripts. Students who have less than 30 college credits also need to submit official ACT or SAT scores. Scores on your high school transcript will be considered official.
Minimum Requirements
A minimum GPA of a 2.5/4.0 (C average) or higher
ACT composite of 18 or above
SAT equivalent of 940 or higher for combined math and evidence-based reading and writing (for tests taken after March 2016).
*If your GPA or ACT score falls below the minimum for acceptance, your admissions counselor may ask you to retake the test or supply additional documents, such as an essay or letters of recommendation, to complete the application.
Required Academic Coursework in High School
A minimum of 16 units of high school (secondary school) work is required, of which at least 11 should be in basic liberal arts areas. Units should be distributed as follows:
English: At least three units, but four are strongly recommended.
Mathematics: Two units of college-prep math, preferably one each in Algebra and Geometry.
Natural Science: Two units, preferably one each in Biology, Physics or Chemistry.
Social Studies: Two units, preferably one each in world history and American history.
Liberal Arts: Two units of the same foreign language or additional units in one or more of the other listed subjects or in fine arts.
Other Electives: Five units from any area of academic study, but ideally from the areas listed above.
German or Latin is recommended for pre-seminary students.
Ronald Mudge
Ph.D.. M.Div., B.A.
Director - Preseminary program CUW, Professor
Office: Luther Hall 203L
Phone: (262) 243-4301

Bio
Dr. Ron Mudge came to Concordia after serving as a missionary in French speaking Africa. He teaches Bible, Greek, and Hebrew, and serves as the Pre-Seminary Director.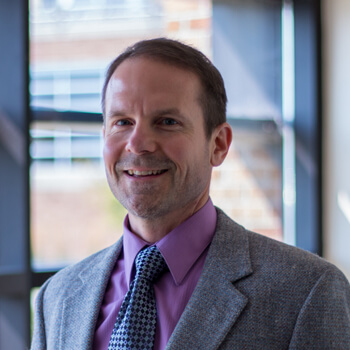 ---
Education
Ph D - Biblical Studies, Concordia Seminary (2012)
M Div - Concordia St. Louis Seminary (1996)
BA - English/Music, The University of Michigan-Flint (1992)
---
Contributions
Mudge, R. (2015). Yahweh's Counter-Cultural View of Honor and Shame. In Sheila McGinn (Ed.), (vol. 2014: XXXIV,pp. 118-135). University Heights, OH: EGLBS & MWSBL.

http://www.eglbs....

Mudge, R. (2014). Good Shame. In Timothy Maschke (Ed.), (1 ed.,vol. 2,pp. 43-53). Mequon, WI: CTJ.
---
Research Interests
Old Testament Prophetic Books
Shame in the Bible
---
Teaching Interests
Biblical Greek
Biblical Hebrew
Department Chair - Theology, Professor
Office: Luther Hall Luther 203C
Phone: 4446

Bio
Daniel Paavola teaches in theology, especially in the New Testament. He also teaches in the areas of preaching and congregational teaching. He grew up on a Minnesota farm and enjoys motorcycles, antique cars and running.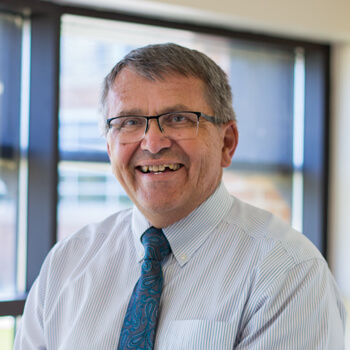 ---
Education
Ph D - New Testament Exegesis, Concordia Seminary (2004)
M Div - New Testament Exegesis, Concordia Theological Seminary (1983)
BA - English, Moorhead State University (1979)
New Testament Exegesis, Princeton Theological Seminary (1984)
---
Research Interests
The Lord's Prayer
Biblical Themes
---
Teaching Interests
New Testament Gospels, especially Mark and Luke
The Letters of the Apostle Paul
Professor
Phone: (262) 243-4412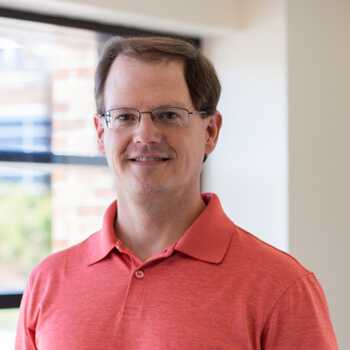 ---
Education
Ph D - History of Biblical Interpretation , Hebrew Union College (2010)