School of Arts and Sciences
|
Department of Theology
Bachelor of Arts in Theological Studies
Concordia's Bachelor's Degree in Theological Studies will instill in you an understanding of the plans God has for your life.
A foundation for answering God's call
Gain a deeper understanding of the main branches of theology and develop a solid Lutheran foundation with Concordia's Bachelor of Arts in Theological Studies. Graduate prepared to enter a wide range of career fields and follow God's calling no matter where it takes you.
Church work
Seeking to serve the Lord through a career in church work?
Find Your Calling
Seminary Prep
Graduate prepared to follow God's calling and enter the seminary
Develop a solid foundation in doctrine with an in-depth study of the four main areas of theology: biblical studies, doctrine, church history, and practical application. Taught by our expert faculty within the Lutheran church, you will receive your Theological Studies degree from a robustly Lutheran standpoint. Take a deep dive into both the Old and New Testaments and the lessons God instills in us by his Word. 

Concordia's Bachelor's in Theological Studies was created with the student's interests in mind. With eight-week online courses, students are able to experience both collaborative and self-paced formats  throughout the program. This flexibility allows students to experience both modalities and accommodate a busy lifestyle.
Our program offers real-life application with the opportunities to talk one-on-one with faculty about circumstances happening in your life and what God might be trying to show you through it all. Our faculty will help you apply the Gospel and God's forgiveness to your life that will help you with your walk with him. Students will have the chance to receive practical training as they apply what they are learning in service to others.
Hear from our faculty:
Through the Word of Jesus Christ, God reveals himself to us and the directions he has for our lives.  Our faculty will delve into the promises that God has given us about hope, forgiveness, and eternal life. You will learn how to use those promises given by him to lead Godly lives and spread the word of his love to those around you.
Wondering where this degree can take you?
Our Theological Studies degree will prepare you to enter a range of opportunities after graduation. Whether that means going into church work, teaching future generations, or wanting to go on to do seminary studies, we have a path for you to take.
Seminary
By the end of your time in our Theological Studies program, you will be prepared to apply for seminary studies if you believe you are being called by God to enter the ministry. 
Church work
If you feel called to enter into church work after graduation, here are just some of the options you could take.
Teaching future generations
If you believe your calling is to teach future generations, we have many paths here at Concordia to accomplish that goal. The first thing you will need to begin this journey is your teaching license. If that is something you do not have, we have a wide range of programs to help you take that next step.
You may apply at any time as Concordia operates on a rolling admission basis with new courses beginning every 8 weeks. Applications will be reviewed until about two weeks before the start of the next eight-week class session.
Steps for program admission:
Submit your accelerated online application.
We help guide you through: You will receive communication from your helpful Admission Counselor about next steps, entrance requirements, and how to submit application materials.
Review entrance requirements and submit admissions pieces:

Cumulative undergrad GPA of 2.00 for previous college credits from regionally accredited institutions for full acceptance. *If GPA is lower than 2.00, students may be accepted conditionally based upon additional requirements.
Official transcripts from all post-secondary institutions must be sent to CUAA Admission, 4090 Geddes Rd. Ann Arbor, MI 48105. If less than 60 college credits, an official high school transcript or proof of GED is required. *Standardized test results are not required.

Acceptance! When your application file is complete, it will be reviewed by the admission committee and you will be notified of entrance status.
Schedule Advising Appointment: Once admitted, you may schedule to meet with your Academic & Career Advisor who will review your degree plan, discuss orientation steps, the CUAA student portal, and assist with registering for classes.
Fill out application for Uncommon Scholarship if you qualify.
Professor
Office: Luther Hall Luther 203C
Phone: 4446

Bio
Daniel Paavola teaches in theology, especially in the New Testament. He also teaches in the areas of preaching and congregational teaching. He grew up on a Minnesota farm and enjoys motorcycles, antique cars and running.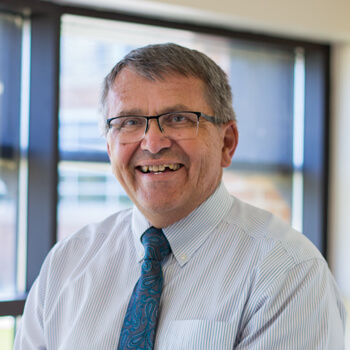 ---
Education
Ph D - New Testament Exegesis, Concordia Seminary (2004)
M Div - New Testament Exegesis, Concordia Theological Seminary (1983)
BA - English, Moorhead State University (1979)
New Testament Exegesis, Princeton Theological Seminary (1984)
---
Research Interests
The Lord's Prayer
Biblical Themes
---
Teaching Interests
New Testament Gospels, especially Mark and Luke
The Letters of the Apostle Paul
Professor
Phone: (262) 243-4412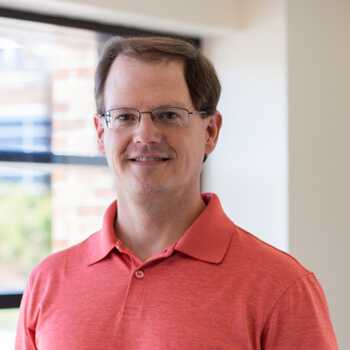 ---
Education
Ph D - History of Biblical Interpretation , Hebrew Union College (2010)
---
Contributions
Soenksen, J. (2013). "Interpreting the Speaker of the Text: Homeric Scholarship and the Fathers and Luther on Psalms." Ad Fontes Witebergenses .
---
Presentations
Soenksen, J. (2022). Now and Then: Luther's Critique of Jewish and Traditional Christian Exegesis in His Minor Prophets Lectures . Paper. Sixteenth Century Studies Conference . Minneapolis.
Soenksen, J. (2022). The Mountain and the Messiah: Modern and Patristic Exegesis of Micah 4:1—4 and 5:2—4 (MT 5:1—3). Paper. Concordia Seminary Theological Symposium. St. Louis .