The Outstanding Alumnus Award honors graduates of Concordia for reflecting in their lives and careers the values upon which the university was founded. To nominate an outstanding alumnus, contact the CUAA Alumni Office at alumni@cuaa.edu.  The committee will consider your nomination in next year's process.
Would you like to participate in the Outstanding Alumnus Award Committee? Contact us at alumni@cuaa.edu.
2018 CUAA Outstanding Alumnus Award Recipient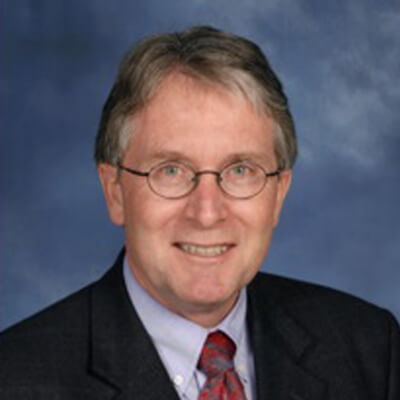 Michael W. Kramer earned his AA degree from Concordia, Ann Arbor in 1974. Michael earned a BA at Concordia, Seward, and began his career teaching at Lutheran high schools in New York and Chicago. He then earned an MA from Northeastern Illinois University in Chicago and began teaching at Concordia in Austin. He earned his PhD from the University of Texas in 1991, and then began his career in public higher education, first at the University of Missouri, where he received three different teaching awards, and currently at the University of Oklahoma. He has directed 23 dissertations and served on over 80 other PhD committees. He has served as department chair at both universities for a total of over 14 years managing 40-50 staff, professors, and other instructors with multi-million dollar budgets.
In addition to teaching and administrative work, Michael is a prolific research scholar. He has published 6 books, over 60 scholarly journal articles, and various case studies, book chapters, and encyclopedia articles. His research focuses on how communication influences employees' experiences as they join, participate in, and leave organizations, or are involved in leadership and decision making. He has published research on newcomers, mergers, and interagency collaborations, along with other topics. In addition to employees, he studies volunteers' experiences. He combined his lifelong interest in singing and acting by participating in community theater productions and community choirs while studying them. He has won book and article awards from the National Communication Association.
Outside of work, Michael has been involved with his local congregations, including singing in choirs, teaching Bible studies, serving on boards, and as president of congregations. He also coached his son and daughter in youth soccer. He is a runner for over 30 years at distances ranging from 5Ks to marathons. Travelling is a passion and Michael and his wife, whom he met at Concordia, Seward, have visited all 50 states together.
Past Outstanding Alumni
1985 Timothy E. Winter, '73
1986 Rev. Dr. Gilbert C. Meilaender, Jr., '66
1987 (Not Awarded)
1988 Rev. Michael S. Ruhl, '65
1989 Karen Kayser Kersten, '75
1990 Rev. Dr. Walter Warneck, '65
1991 Rev. Dr. Kittrell O. Moore, '66
1992 Rev. Dr. Kenneth Haugk, '65
1993 Rev. Dr. Dean W. Nadasdy, '67
1993 Julie Nielsen-Schmidt, '79
1994 Dr. Leslie J. Fyans Jr., '72
1995 Rev. Mark Patrick Braden, '88 (December Commencement)
1995 Dr. Peter Silzer, '70
1996 Catherine F. Lick, '68 (December Commencement)
1996 James Geyer, '73
1997 Rev. Jonathan B. Trinklein, '75
1998 Gary Quick, '65 (December Commencement)
1998 Ruth Koch, '65
1999 Dr. Martin Jean, '82
2000 Dr. Shirley Miske, '73
2001 Dr. Richard Luker, '81
2002 (Not Awarded)
2003 (Not Awarded)
2004 Dr. Elizabeth Birr-Moje, '83
2005 Chaplain, Capt. Matthew A. Boarts, '90
2006 Dr. Mark Looker, '71
2007 Dr. Manfred B. Boos, '68
2008 Rev. Wray A. Offermann, '67
2009 Donald Wharton, '72
2010 Rev. Dr. David P. E. Maier, '78
2011 Rev. Mark Brandt, '74
2012 Rev. Gregory Seltz, '82
2013 Rev. Dr. Paul R. Naumann, '80
2014 Mr. & Mrs. Andrew and Heidi Woell, '86
2015 Mrs. Judith Fischer Wollack, '74
2016 Travis Grulke, '01
2017 Steven Meseke, '72