Learn the "language of business"
Accountants play a vital role in developing strong financial management practices and setting the fiscal course for every kind of business. It's a specialized career path that demands rigorous training and ethical practice, and our program will get you there.
In the Bachelor's of Accounting program, you can expect to cover topics including Intermediate and Cost Accounting, Individual and Corporate Income Tax, Auditing, and Mergers and Acquisitions. Our goal is to prepare you for a career in private industry or public accounting and to equip you with the moral and ethical foundation that will help you become the kind of leader the business world needs.
We offer a dynamic learning environment with experienced instructors and small class sizes. The program is designed to lead you to the CPA exam and get you across the finish line with flying colors. Our faculty is tied into the business world and can provide you with an edge to help you succeed. In addition, internships that combine theory with practical application are available.
With a Bachelor's in Accounting from CUAA, you'll be well prepared for a huge variety of career paths, including public accounting fields of Auditor, Business Advisor, or Partner and private accounting options such as Controller, Chief Financial Officer, Treasurer, or Tax Advisor. You'll emerge from the program ready to take on anything from financial analysis to forensic accounting, and your academic advisers will help you plot the right course for your life. The expertise you gain in this program will serve you throughout your career.
Career Paths
Auditor
Business Advisor
Partner
Controller
Chief Financial Officer
Treasurer
Tax Advisor
Undergraduate Application Steps
It's time to help you become a Cardinal! Just follow these simple steps to complete your application.

For first-time freshman:
Submit your online application
Have your school send your official high school transcripts. Transcripts may be mailed or sent via a transcript processing service to:
Concordia University Ann Arbor
Admissions Office
4090 Geddes Rd
Ann Arbor, MI 48104
Send your official ACT or SAT scores.
Scores on your high school transcript will be considered official. If your school does not put scores on transcripts, please contact ACT or College Board.
For transfer students:
Submit your online application
Submit official transcripts from all colleges/universities attended
*Transfer students with less than 60 college credits completed will also submit official high school transcripts. Students who have less than 30 college credits also need to submit official ACT or SAT scores. Scores on your high school transcript will be considered official.
Minimum Requirements
A minimum GPA of a 2.5/4.0 (C average) or higher
ACT composite of 18 or above
SAT equivalent of 940 or higher for combined math and evidence-based reading and writing (for tests taken after March 2016).
*If your GPA or ACT score falls below the minimum for acceptance, your admissions counselor may ask you to retake the test or supply additional documents, such as an essay or letters of recommendation, to complete the application.
Required Academic Coursework in High School
A minimum of 16 units of high school (secondary school) work is required, of which at least 11 should be in basic liberal arts areas. Units should be distributed as follows:
English: At least three units, but four are strongly recommended.
Mathematics: Two units of college-prep math, preferably one each in Algebra and Geometry.
Natural Science: Two units, preferably one each in Biology, Physics or Chemistry.
Social Studies: Two units, preferably one each in world history and American history.
Liberal Arts: Two units of the same foreign language or additional units in one or more of the other listed subjects or in fine arts.
Other Electives: Five units from any area of academic study, but ideally from the areas listed above.
German or Latin is recommended for pre-seminary students.
Associate Professor
Phone: (262) 243-4229
Email: bart.brock@cuw.edu

Bio
William (Bart) Brock brings over 25 years of accounting experience into the classroom. A licensed CPA, he served as CFO for both the First Alert® and Coleman® companies and has extensive experience leading multi-national organizations throughout the Americas, Europe, and Asia. His teaching and research focuses on transformative accounting as a mechanism for organizational decision-making and change.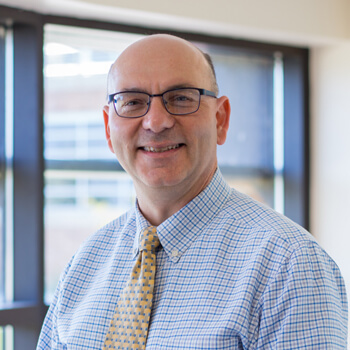 ---
Education
Ph D - Organization Development, Benedictine University (2013)
MBA - Management, Emory University (2002)
BBA - Accounting, Georgia College & State University (1993)
---
Research Interests
Transformative Accounting
Organizational Change
---
Teaching Interests
Accounting
Organizational Leadership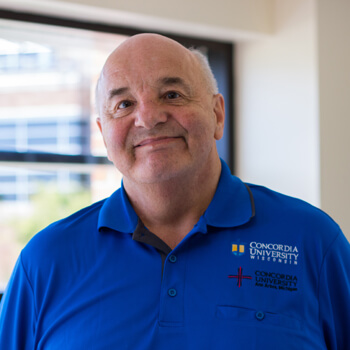 ---
Education
BA - Business, University of Michigan - Flint (1969)
Accounting, AICPA (1973)
Managerial Accounting, AICPA (2013)
Connect with a Counselor
Please select the area that best describes you from the options below.