School of Health Professions
|
Department of Social Work & Child Life
Bachelor of Social Work
Our Social Work program uses Christian service, quality research, and hands-on learning to grow you as a competent professional.
Give Hope. Serve Others. Change Lives!
If you have a heart for helping those in need, then consider becoming a social worker who gives hope, serves others and changes lives. The Social Work Program at CUAA will prepare you to make a difference with communities, families and individuals. Concordia's BSW integrates faith with service and provides an opportunity to use your God-given gifts to serve God and neighbor, and have a fulfilling career.
Sample Careers
Child & Family Services
Communities & Schools
Hospitals & Mental Health
Individuals with a passion for social justice, helping those in need, and making an impact. These are the individuals the field of social work needs - and the individuals who are honing their crafts in Concordia's Bachelor's in Social work program. Use your God-given gifts to serve not only the lord, but the world around you with a fulfilling career in social work.
Hear from our faculty:
Everything that you learn will be centered around the Council on Social Work Education's (CSWE) nine competencies. They include: demonstrating professional behavior, advancing human rights, using practice-informed research and research-informed practice, and engaging with a diverse range of people.
Our philosophy of education makes us unique at Concordia; we believe that Christian service, quality research, and hands-on learning are the best ingredients for your growth as a competent professional. You'll learn comprehensive methods in providing support and counsel to individuals, families, groups, communities, and organizations in need.
Fieldwork
We live uncommon here at Concordia. That's why we have a large focus on fieldwork in our social work program: to put you in the kinds of uncommon circumstances you will experience everyday in your future career. Fieldwork is all about applying what you learn in the classroom to real life. In your social work degree, you will participate in a year-long, professionally-supervised internship experience and complete 450 hours. We encourage you to explore many options for your field experience and remain open to the unknown. Field experience is an integral part of becoming a social worker;  it allows you to explore the diverse opportunities that are offered in social work practice and to discover your strengths, assets, and passions. As a CUW student intern, you get to develop and demonstrate your abilities under the supervision of professionals. To heighten this experience, you'll participate in weekly mentoring seminars with experienced faculty to debrief and analyze specific events. Learn more about field work in our manual and potential fieldwork experience locations.
Five year BSW to MSW or MSCL
Students who graduate from CUAA with a BSW can apply for advanced standing in our Master in Social Work program or a Master of Science in Child Life and Interprofessional Practice. Both of these progams are primarily online allowing you maximum flexibility and able to get your undergrad and graduate degree in just FIVE years. Learn more today! 
Recommended for you (based on programs you've viewed)
Incoming freshman can declare initially as Social Work majors or choose to do so later. Applications for BSW Upper Division Status are due in Feb. of a student's sophomore year. Students cannot enroll in Upper Division/JR-SR social work courses (SW 300 or SW 400 level) or begin a field placement/internship until accepted into Upper Division status.
There are 3 pre-requisite courses students are expected to take during their freshman and sophomore years, SW 225 (Social Work & Social Welfare), SW 235 (Introduction to Child Welfare), and Math 205 Statistics. Students must receive at least a "C" in all social work courses and statistics. 
Upper Division application packet due 1st Friday of sophomore year:
Submission of Current Academic Transcript and sophomore spring class schedule
Interview with BSW Program Director
TRANSFER STUDENTS
Transfer up to 70 credits. If you transfer with an Associate of Arts in Human Services or similar program you may transfer in as Junior with Upper Division status. Transfers from Washtenaw Community College may be eligible for $1000 scholarships.
ACCELERATED ONLINE BSW PROGRAM
Concordia also offer an online accelerated BSW in the form of traditional online courses in 6 and 8 week formats (no class meeting times, all work is done in blackboard online). Online accelerated format calendar. For more information or to apply visit the CUW BSW PAGE and scroll down to Accelerated BSW.
You may apply at any point in the year. No need to wait!
Submit your online application
Official transcripts from all post-secondary institutions attended must be sent directly to your CUW Center location. If you have less than 60 transferable credits, an official high school transcript or proof of GED must also be submitted.
Complete and submit a personal narrative

Have a minimum cumulative grade point average of 2.5 GPA overall and a 2.75 GPA in any social work courses from regionally accredited institutions of higher learning.
Questions?
Please contact our team at 877-289-1897 or Inquiry.Support@cuw.edu. We are here to help Monday - Saturday 8am-8pm cst.
Students who graduate from CUAA with a BSW can apply for advanced standing in Concordia's MSW program (MSW courses are online so you can attend remotely for your 5th year to a MSW).
Our Social Work program at CUAA is accredited by the Council on Social Work Education (CSWE). Why is this important? Graduating from a CSWE accredited school is necessary for you to take the exam for Social Work licensing. Achieving a BSW from an accredited school will help you gain Advanced Standing in future social work graduate programs. A license will also open up more Social Work job opportunities in your future. In other words, accreditation ought to be a weighty factor when selecting a school. It is worth noting that CUAA is one of only two schools in the Concordia University system with an accredited social work program.
The Department of Social Work is fully accredited by the Council on Social Work Education. The Department will, under no circumstances, give credit for prior work or life experiences. This is in compliance with CSWE Educational Policy and Accreditation Standard 3.1.5.r
Click here to view our
Assessment of Student Learning Outcomes
and our
BSW Student Handbook
.
Lisa Adams-Qualls
Ph.D., SAC
Assistant Professor
Office: Regents' Hall 002B
Phone: (262) 243-2207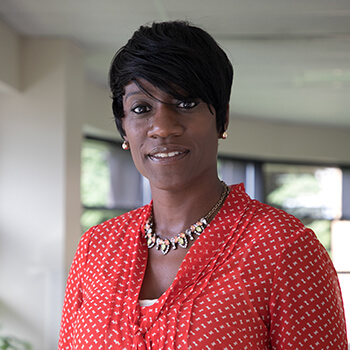 ---
Education
Ph D - Social Work, Capella University (2003)
BS - Social Work, Tennessee State University (1998)
Social Work, University of Kentucky (1999)
---
Research Interests
School Based Mental Health Clinics
---
Teaching Interests
Mental Health
Substance Abuse
Sara E. Casali
DSW, MSW, CSW
Associate Professor
Office: Health Services 101 T
Phone: (262) 243-2189

Bio
Professor Sara Casali is an Associate Professor, Director of Field Education, and MSW Field Coordinator for the Department of Social Work. She has over 25 years of direct social work experience and almost twenty years experience working in child welfare. Dr. Casali completed her Doctorate of Social Work (DSW) from the University of St. Thomas. Her teaching and research interests include Intersectionality, Field Seminar, child welfare, and custody and placement studies for family courts. Dr. Casali is married with twin sons and enjoys cooking, gardening, practicing yoga, and golf.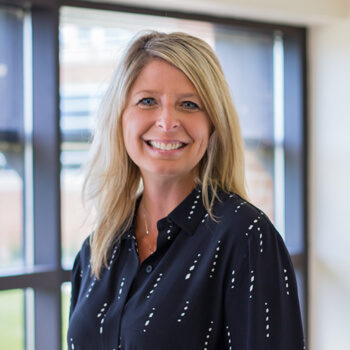 ---
Education
DSW - Social Work, University of St. Thomas (2022)
BA - Social Work, Marquette University (1997)
Social Work, University Wisconsin-Milwaukee (2001)
---
Contributions
Casali, S. (2022). MSW Field Syllabi Analysis: The Crossroads of Intersectionality and Social Work Field Education. In Amy Skeen (Ed.), (Fall 2022 ed.,vol. 12.2,pp. 18). Boston, MA: Field Educator.

https://fieldeduc...
---
Presentations
Casali, S. (2022). Intersectionality and MSW Field Education and Seminar Syllabi: Opportunities for Improvement. Poster. Leading Critical Conversations: Human Rights are Global Rights. Anaheim, CA.
Casali, S. (2021). Intersectionality: What does it mean for social work education and educators? . Poster. "Leading Critical Conversations: Racial, Economic, & Environmental Justice". Orlando, FL.
Casali, S. (2021). Intersectionality: How did we get here and what does it mean to social work.. Oral Presentation. Baccalaureate Program Director (BPD) Annual Meeting – Virtual 2021.. Virtual.
Casali, S. (2021). African-American women in academia: Intersectionality of race and gender. . Oral Presentation. SW Helper – Anti-Racism Virtual Summit 2021. Virtual.
---
Research Interests
Intersectionality
Child Custody Studies in Family Court
---
Teaching Interests
Intersectionality
Field Seminar
Director - MSW Program, Associate Professor
Phone: (262) 243-2191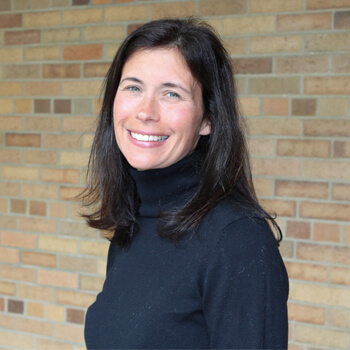 ---
Education
DSW - Social Work, University of Thomas- St. Catherine's University (2017)
BA - Psychology, Marquette University (1998)
Social Work, Dominican University (2007)
---
Research Interests
Human Trafficking, International Interprofessional Education, Interprofessional Education and Practice
---
Teaching Interests
Human Trafficking, Interprofessional Education and Practice, International Social Work, Child Welfare, Youth and Technology, Refugee Settlement, Social Welfare Policy
Adjunct Professor

Bio
I have been an Adjunct Instructor for Concordia University Wisconsin since 2016. I have instructed several courses such as Social Work Policy, Skills and Methods III but mostly Social Work Research Methods I and II. I also supervise students for Field Placement at my employment with Lutheran Social Services.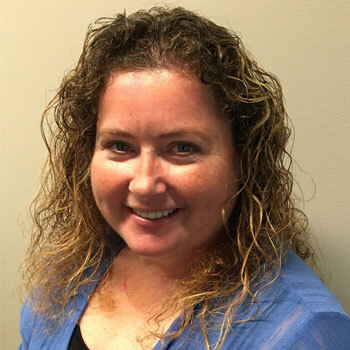 ---
Education
BSW - Social Work, Psychology, and Criminal Justice, UW Whitewater (1995)
MSW - Macro Social Work, UW Milwaukee (2000)
Child Life Program Coordinator, Adjunct Professor
Office: Krieger 115
Phone: (734) 995-7426

Bio
Kara is the Child Life Program Coordinator. She supports the graduate and undergraduate Child Life students while also serving as an adjunct professor at CUAA. Kara worked as a Certified Child Life Specialist at C.S. Mott Children's Hospital for 10 years. In the last 2.5 years at Mott she provided administrative support to the department. Kara is also a mom to three beautiful children.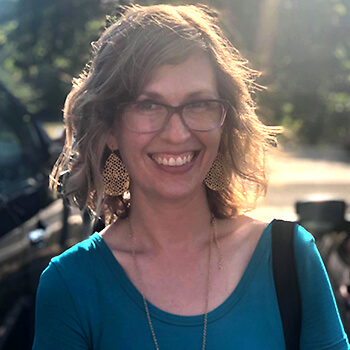 ---
Education
MS - Organizational Leadership and Healthcare Administration, Concordia University Wisconsin (2019)
BA - Family Life Education and Child Life, Concordia University Ann Arbor (2009)
---
Research Interests
Child Development
Mental Health
ACES in children
---
Teaching Interests
Trauma informed care
Bereavement
Self-care
Nichole M. Ostrowski
MSW, CAPSW
Director - BSW Program Director, Assistant Professor
Phone: (262) 243-2166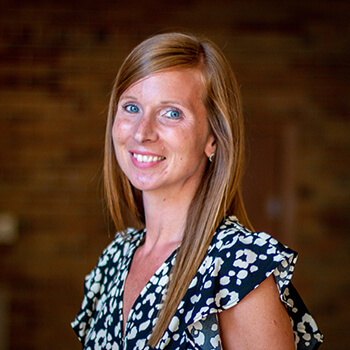 ---
Education
BA - Sociology, University of Wisconsin-Oshkosh (2002)
Social Work, University of Wisconsin-Milwaukee (2010)
---
Research Interests
Trauma Informed Care
Child Welfare and Out-of-Home Care
Opioid Impacted Family Support Specialist Certificate
Through a grant from the Health Resources and Services Administration (HRSA), Concordia is providing education and training to professionals in Wisconsin and Michigan to treat individuals suffering from opioid abuse/addictions. 
Wisconsin and Michigan have significant populations experiencing substance use disorders (SUD), as there is a disconnection in treating these individuals in a meaningful manner that will help to move them toward discontinued use or overcoming their addictions. To address the needs, Concordia is providing education to those who express an interest in positively impacting the lives of individual's suffering from the effects of opioid use disorder (OUD). 
This program will enhance and expand paraprofessionals knowledge, skills, and expertise. It aims to increase the number of peer support specialists and other behavioral health-related paraprofessionals who work on interprofessional teams to provide services to children whose parents are impacted by opioid use disorders (OUD) and other substance use disorders (SUD), and their family members in guardianship roles.
There's a special focus on demonstrating knowledge and understanding of the specific concerns for children, adolescents, and transitional aged youth in high need and high demand areas who are at risk for mental health disorders and SUDs.
To be part of this study you must be a CUWAA campus student enrolled in the certificate program. This program is open to all Concordia students in any area of study as well as non-degree students. Students will be selected based on an application process that consists of a personal statement, face-to-face interview via Zoom, a professional resume, and two letters of recommendations.
Those who participate will:
Demonstrate increased knowledge and capacity to help individuals and families with opioid use disorders (OUD) or substance use disorders (SUD)

Receive full tuition for the online certificate program including modules, and coverage for the 3-credit, 8-week online course "Drugs, Society and Human Behavior" and a $5,000 living stipend

Have the flexibility to work through self-paced online learning modules after the completion of the academic course (above). Followed by 48 hours of experiential learning opportunities at designated partner sites

Complete a pre and post test to demonstrate knowledge gained

Be eligible to continue on into CUWAA's tele-counseling apprenticeship training program 
CUAA STUDENTS Start your application here
Non-degree students must first apply to Concordia, start here
For more information, please contact Sara Casali, MSW, CSW at Sara.Casali@cuw.edu
This project is supported by the Health Resources and Services Administration (HRSA) of the U.S. Department of Health and Human Services (HHS) as part of a financial assistance award totaling 2.2 million over the course of 4 years with 100% funded by HRSA/HHS. The contents are those of the author(s) and do not necessarily represent the official views of, nor an endorsement, by HRSA/HHS, or the U.S. Government. 
BSW Student Material
Scholarships for BSW Students
Associations