Give Hope. Serve Others. Change Lives!
If you have a heart for helping those in need, then consider becoming a social worker who gives hope, serves others and changes lives! The Social Work Program at CUAA will prepare you to make a difference with communities, families and individuals. Concordia's BSW integrates faith with service and provides an opportunity to use your God-given gifts to serve God and neighbor, and have a fulfilling career.
Careers
Child & Family Services
Communities & Schools
Hospitals & Mental Health
Search More Jobs
We believe that Christian service, quality research, and hands-on learning are the best ingredients for your growth as a competent professional. You'll learn comprehensive methods in providing empowerment, support and advocacy to individuals, families, and groups and communities in need.
The primary mission of the CUAA Social Work program is to prepare graduates for baccalaureate level, generalist, social work practice, within the context of faith, service and social justice. To fulfil this mission, the CUAA Social Work program is based on Council on Social Work Education's (CSWE) nine competencies.
View CSWE's competencies
Demonstrate Ethical & Professional Behavior
Engage Diversity and Difference in Practice
Advance Human Rights and Social, Economic, and Environmental Justice
Engage in Practice-informed Research and Research-informed Practice
Engage in Policy Practice
Engage with Individuals, Families, Groups, Organizations, and Communities
Assess Individuals, Families, Groups, Organizations, and Communities
Intervene with Individuals, Families, Groups, Organizations and Communities
Evaluate Practice with Individuals, Families, Groups, Organizations, and Communities
Areas of Practice
BSW's are valued by employers. The BSW program educates students for professional Social Work practice and prepares them for entry level positions in all areas of Social Work and social service professions.
View areas of practice
Addictions
Aging, Senior Welfare & Hospice
Organizational Administration & Nonprofit Development
Criminal Justice & Public Policy

Probation Services
Government Social Service Agencies
Juvenile Justice Programs

Family Services

Children & Youth Services
Domestic Violence Programs
Human Trafficking Services

Counseling & Case Management

Public Health & Community Mental Health
Hospitals

Psychological Care
Rehabilitation Services

Mental Health Services
Developmental Disabilities
School Social Work
Special Education
Homeless Shelters and Housing Services
Work with athletes
Employment and Immigration Services
Complementary Majors/Minors
Social work majors have the option of working creatively with their advisors to design individualized degree options by adding a second major such as Psychology, Family Life, Business or others and adding minors such as Child Life Specialist, Psychology, Social Science, Spanish, Adolescent Studies, Entrepreneurship, LCMS Lay Ministry Certificate or others.
Five Year BSW to MSW
Students who graduate from CUAA with a BSW can apply for advanced standing in Concordia's MSW program (MSW courses are online so you can attend remotely for your 5th year to a MSW). This program is offered online through our Wisconsin campus.
Program Format
To better serve our students, we have two types of BSW program formats and admission processes.
Our

 

traditional undergraduate program

 

is for a student who is looking for an academic experience on campus and during the day. 
Our

 

accelerated program is offered online to offer flexibility for students who are working or looking for a non-traditional format. Currently, this program format is offered 100% online through our Wisconsin campus.  
Questions?
Prof. Eric Shanburn 
BSW Program Director
Office: Krieger 113
734-995-7520
Social.work@cuaa.edu
blog.cuaa.edu/socialwork/
linkedin.com/company/cuaasocialwork
Fieldwork
Fieldwork is all about applying what you learn in the classroom to real life. During your senior year, you will participate in a year-long, professionally-supervised internship experience and complete 450 hours. Field experience is an integral part of becoming a social worker.  It not only allows you to explore the diverse opportunities that are offered in social work practice, but it allows you to discover your strengths, assets and passion. As a CUAA student intern, you get to develop and demonstrate your abilities under the supervision of professionals. To heighten this experience, you'll participate in weekly mentoring seminars with experienced faculty to debrief and analyze experiences. Learn more about field work in our field education manual.
Recommended for you (based on programs you've viewed)
Incoming freshman can declare initially as Social Work majors or choose to do so later. Applications for BSW Upper Division Status are due in Feb. of a student's sophomore year. Students cannot enroll in Upper Division/JR-SR social work courses (SW 300 or SW 400 level) or begin a field placement/internship until accepted into Upper Division status.
There are 3 pre-requisite courses students are expected to take during their freshman and sophomore years, SW 225 (Social Work & Social Welfare), SW 235 (Introduction to Child Welfare), and Math 205 Statistics. Students must receive at least a "C" in all social work courses and statistics. 
Upper Division application packet due 1st Friday of sophomore year:
Submission of Current Academic Transcript and sophomore spring class schedule
Interview with BSW Program Director
TRANSFER STUDENTS
Transfer up to 70 credits. If you transfer with an Associate of Arts in Human Services or similar program you may transfer in as Junior with Upper Division status. Transfers from Washtenaw Community College may be eligible for $1000 scholarships.
ACCELERATED ONLINE BSW PROGRAM
Concordia also offer an online accelerated BSW in the form of traditional online courses in 6 and 8 week formats (no class meeting times, all work is done in blackboard online). Online accelerated format calendar. For more information or to apply visit the CUW BSW PAGE and scroll down to Accelerated BSW.
You may apply at any point in the year. No need to wait!
Submit your online application along with a non-refundable $60 application fee
Official transcripts from all post-secondary institutions attended must be sent directly to your CUW Center location. If you have less than 60 transferable credits, an official high school transcript or proof of GED must also be submitted.
Complete and submit a personal narrative

Have a minimum cumulative grade point average of 2.5 GPA overall and a 2.75 GPA in any social work courses from regionally accredited institutions of higher learning.
Questions?
Please contact our team at 877-289-1897 or Inquiry.Support@cuw.edu. We are here to help Monday - Saturday 8am-8pm cst.
Students who graduate from CUAA with a BSW can apply for advanced standing in Concordia's MSW program (MSW courses are online so you can attend remotely for your 5th year to a MSW).
Our Social Work program at CUAA is accredited by the Council on Social Work Education (CSWE). Why is this important? Graduating from a CSWE accredited school is necessary for you to take the exam for Social Work licensing. Achieving a BSW from an accredited school will help you gain Advanced Standing in future social work graduate programs. A license will also open up more Social Work job opportunities in your future. In other words, accreditation ought to be a weighty factor when selecting a school. It is worth noting that CUAA is one of only two schools in the Concordia University system with an accredited social work program.
The Department of Social Work is fully accredited by the Council on Social Work Education. The Department will, under no circumstances, give credit for prior work or life experiences. This is in compliance with CSWE Educational Policy and Accreditation Standard 3.1.5.r
Click here to view our
Assessment of Student Learning Outcomes
and our
BSW Student Handbook
.
Lisa Adams-Qualls Ph.D., SAC
Assistant Professor
Office: Regents' Hall 002B
Phone: (262) 243-2207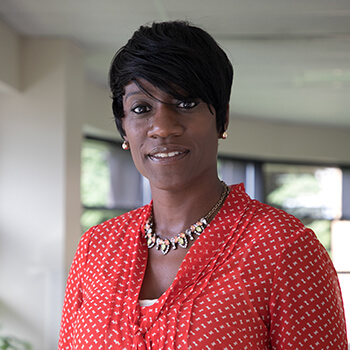 ---
Education
Ph D - Social Work, Capella University (2003)
BS - Social Work, Tennessee State University (1998)
Social Work, University of Kentucky (1999)
---
Research Interests
School Based Mental Health Clinics
---
Teaching Interests
Mental Health
Substance Abuse
Director - MSW Program, Associate Professor
Phone: (262) 243-2191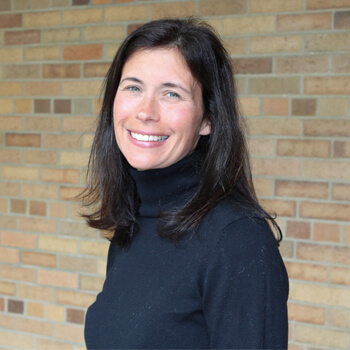 ---
Education
DSW - Social Work, University of THomas- St. Catherine's University (2017)
BA - Psychology, Marquette University (1998)
Social Work, Dominican University (2007)
---
Research Interests
Human Trafficking, International Interprofessional Education, Interprofessional Education and Practice
---
Teaching Interests
Human Trafficking, Interprofessional Education and Practice, International Social Work, Child Welfare, Youth and Technology, Refugee Settlement, Social Welfare Policy
Charnetta Gadling-Cole PhD, MSW
Program Director - MSW, Associate Professor
Phone: (262) 243-4272

Bio
Dr. Gadling-Cole has over 20 years of administrative experience which includes grant writing, program/policy development, quality assurance, accreditation oversight and fundraising. She has served as a Fellow at the National Institute of Health, Prince Georges County Government and the Gerontological Society of America. Dr. Gadling-Coke is the author of 2 books, journal articles and book chapters. She has served as the PI on numerous grants.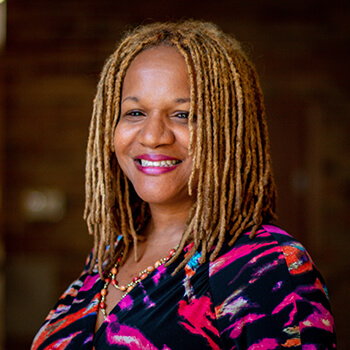 ---
Education
Ph D - Social Work , Howard University (2010)
BA - Psychology , Johnson C. Smith University (1994)
Macro/Administration , University of South Carolina (2000)
---
Research Interests
Caregiving
Evidence Based Practices
---
Teaching Interests
Tori Negash MSW, LSW, PhD
Adjunct Professor
Office: Zimmerman Library 1st Floor
Phone: (734) 995-7582

Bio
Dr. Negash is the Director of the ARC & Accessibility Services at CUAA. She is a licensed social worker with over a decade of experience in higher education, including in accessibility services, enrollment and engagement, research, teaching, policy, and grant writing. She is an advocate for campus accessibility, individuals with disabilities, behavioral health policy and services, and is committed to respect, equity, inclusivity, and diversity.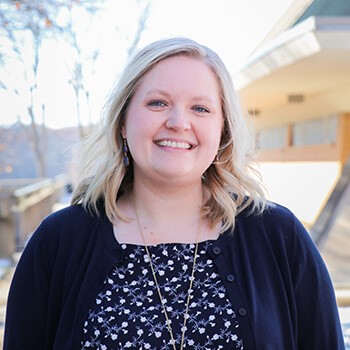 ---
Education
MSW - Social Work, Indiana University (2013)
Ph D - Social Work, The Ohio State University (2018)
---
Contributions
Merritt, D., Maguire-Jack, K. & Negash, T., (2018). Effective program models for the prevention of child maltreatment. In Kilka, J. B., & Conte, J R. (Eds.), The APSAC Handbook on Child Maltreatment (4th ed.). Los Angeles, CA: Sage.
Maguire-Jack, K., Negash, T. & Steinman, K., (2018). Child maltreatment prevention strategies and needs. Journal of Child & Family Studies, 27, 3572-3584. https://doi.org/1...
Maguire-Jack, K. & Negash, T. (2016). Parenting stress and child maltreatment: the buffering effect of neighborhood social service availability and accessibility. Children and Youth Services Review, 60(2016), 27-33. doi:10.1016/j.childyouth.2015.11.016.
Negash, T. (2017). The role of campus climate and sense of belonging on the use of behavioral health services by college students: a longitudinal examination of the healthy mind study Injury Prevention, 23(Supplement 1), A54.
Negash, T. (2018). The role of campus climate and sense of belonging on use of behavioral health services by college students: An examination of The Healthy Minds Study. Oral presentation at the Edward F. Hayes Graduate Research Forum, The Ohio State University, Columbus, OH. (March).
---
Research Interests
Use of support services among emerging adult college students
Behavioral health among emerging adults and college students
Best practices for academic and accessibility support services in higher education
---
Teaching Interests
Research Methods
Policy Analysis & Advocacy
Behavioral Health
Eric J. Shanburn M.S.W., MTh, M.A.T.S., LLMSW
Director - BSW Program Director for CUWAA, Assistant Professor
Office: Krieger 113
Phone: (734) 995-7520

Bio
Eric Shanburn has 30 yrs experience serving youth, families, schools and homeless populations through church ministries and faith-based nonprofits. He has lead vision, mission and program development, grant writing, fundraising, teaching, preaching, event planning and outreach using the Arts. He is a Charter member of the Association of Christians in Health and Human Services, the author of a youth recreational book and a singer-songwriter.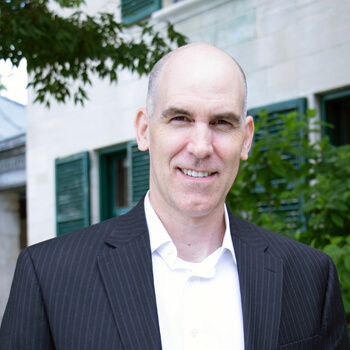 ---
Education
MA - Theological Studies, Covenant Theological Seminary (2006)
BA - Psychology and Youth Ministry, William Tyndale College (1992)
MSW -Interpersonal Practice with Individuals, Families and Groups, University of Michigan (1994)
MTh -Applied Orthodox Theology, St. John of Damascus Institute of Theology (2019)
---
Research Interests
Spiritual formation and self-care
Ecotherapy, animal therapy, and art Therapy
---
Teaching Interests
Non-profit and community development
Church social work, biblical justice and deacon studies
Opioid Impacted Family Support Specialist Certificate
Through a grant from the Health Resources and Services Administration (HRSA), Concordia is providing education and training to professionals in Wisconsin and Michigan to treat individuals suffering from opioid abuse/addictions. 
Wisconsin and Michigan have significant populations experiencing substance use disorders (SUD), as there is a disconnection in treating these individuals in a meaningful manner that will help to move them toward discontinued use or overcoming their addictions. To address the needs, Concordia is providing education to those who express an interest in positively impacting the lives of individual's suffering from the effects of opioid use disorder (OUD). 
This program will enhance and expand paraprofessionals knowledge, skills, and expertise. It aims to increase the number of peer support specialists and other behavioral health-related paraprofessionals who work on interprofessional teams to provide services to children whose parents are impacted by opioid use disorders (OUD) and other substance use disorders (SUD), and their family members in guardianship roles.
There's a special focus on demonstrating knowledge and understanding of the specific concerns for children, adolescents, and transitional aged youth in high need and high demand areas who are at risk for mental health disorders and SUDs.
To be part of this study you must be a CUWAA campus student enrolled in the certificate program. This program is open to all Concordia students in any area of study as well as non-degree students. Students will be selected based on an application process that consists of a personal statement, face-to-face interview via Zoom, a professional resume, and two letters of recommendations.
Those who participate will:
Demonstrate increased knowledge and capacity to help individuals and families with opioid use disorders (OUD) or substance use disorders (SUD)

Receive full tuition for the online certificate program including modules, and coverage for the 3-credit, 8-week online course "Drugs, Society and Human Behavior" and a $5,000 living stipend

Have the flexibility to work through self-paced online learning modules after the completion of the academic course (above). Followed by 48 hours of experiential learning opportunities at designated partner sites

Complete a pre and post test to demonstrate knowledge gained

Be eligible to continue on into CUWAA's tele-counseling apprenticeship training program which will launch Fall 2021
For more information, please contact Prof. Eric Shanburn at eric.shanburn@cuaa.edu.
Download and share the flyer: Opiod and Substance Use Disorder Certificate Flyer
The early assurance application is now open until April 9, 2021. By applying during this early assurance timeline, you will help secure your spot for our limited sessions in fall 2021. The first session of this training will start August 30 and the second session will start October 25. Another application will open again from May 1- May 22 for these sessions as well. However, spots are not guaranteed.
CUAA STUDENTS Start your application here
Non-degree students must first apply to Concordia, start here
This project is supported by the Health Resources and Services Administration (HRSA) of the U.S. Department of Health and Human Services (HHS) as part of a financial assistance award totaling 2.2 million over the course of 4 years with 100% funded by HRSA/HHS. The contents are those of the author(s) and do not necessarily represent the official views of, nor an endorsement, by HRSA/HHS, or the U.S. Government. For more information, please see this website: https://www.hrsa.gov/grants/manage/acknowledge­hrsa­funding.
BSW Student Material
Scholarships for BSW Students
Associations
Social Work Student Orientation
Tuesday, Sep. 15, 2020, 5:30-7:30pm
Calling all Social Work majors!
Join Social Work professors and staff at the annual BSW orientation event happening under the Krieger Tent.
Dinner will be available starting at 5:45 p.m. We have the tent reserved from 5:30-7:30 p.m. so you can come and socialize with students, faculty, and staff before and/or after the presentation. In addition to the FREE DINNER, there will be DOOR PRIZES!
This is a required event for all Social Work majors as we will be highlighting the BSW handbook and Field Manual, as well as introducing our new faculty and other important info.
Please let Eric Shanburn know if you have gluten or other food allergies.
Saturday, Sep. 19, 2020, 2:00-4:00pm
CUAA students are invited to help create beauty and joy as we clear out all weeds and plants from the garden beds on the east side of the green house and prepare them to plant tulips, daffodils, hyacinths bulbs to enjoy in the spring. We will have all the supplies needed. Just bring water to drink, if needed.
This event is sponsored by the Department of Social Work and Child Life.
Sunday, Oct. 11, 2020, 2-4:40pm
The CUAA Social Work department invites students, faculty, and staff to join in the 46th annual Ann Arbor CROP Hunger Walk.
On Oct. 11, groups and individuals all over Ann Arbor will join together (from their remote locations or while physically distanced) to take steps to end hunger in Washtenaw County and beyond.
You can donate to the effort here and/or simply show up to join in the Concordia walk.
Concordians will meet at the Manor Tent for a virtual kickoff at 2 p.m. and then start our walk that will take us to the other side of the Huron River. We'll cover approximately 2-2.5 miles.
This is a required event for all students in Social Work & Social Welfare (SW 225) and Skills and Methods of Social Work Practice I (SW 326).