School of Arts and Sciences
|
Department of Theology
Associate of Arts in Theological Studies
Our Associate Degree in Theological Studies was designed for students preparing as professional church workers and who want a solid foundation of doctrine.
A foundation for church work
Why an Associate Degree in Theological Studies? This program gives you options. If you simply want to study God's Word for the sake of your personal growth, you'll receive a solid foundation in doctrine. However, there is much more you will benefit from with a theology degree.
Church Work
Seeking to serve the Lord through a career in church work?
Find Your Calling
Scholarships
$1000s in new scholarships available for this program.
View Scholarships
Questions? We're here to help
Our team is available to help you as you consider the next step in your education.
Get answers to your questions
Our team is standing by to assist you with additional program details, financial aid options, and admissions questions.
Concordia University will not share your personal information. By submitting this form you agree to be contacted about Concordia's Education Offerings.
God reveals himself through his Word through Jesus Christ. Concordia's associate in theology program examines the Bible, God's revealed Word, in broad introductory overviews of the Holy Scriptures and in close reading of a particular biblical book. The associate in theology program also studies God's providence in history. You will receive practical training in the application of their studies in ministry to others.
In Concordia's theological studies program, you will benefit from a well-rounded study of biblical and systematic theology along with the application of theology in your life within the Christian Church. 
Students delve into the Old and New Testaments, systematic doctrine, and practical theology (teaching and worship). We offer a lot (seriously, a LOT) of theology electives, so you can explore and grow in the particular areas that interest you as you earn your degree in theology.
You may apply at any time as Concordia operates on a rolling admission basis with new courses beginning every 8 weeks. Applications will be reviewed until about two weeks before the start of the next eight-week class session.
Steps for program admission:
Submit your accelerated online application.
We help guide you through: You will receive communication from your helpful Admission Counselor about next steps, entrance requirements, and how to submit application materials.
Review entrance requirements and submit admissions pieces:

Cumulative undergrad GPA of 2.00 for previous college credits from regionally accredited institutions for full acceptance. *If GPA is lower than 2.00, students may be accepted conditionally based upon additional requirements.
Official transcripts from all post-secondary institutions must be sent to CUAA Admission, 4090 Geddes Rd. Ann Arbor, MI 48105. If less than 60 college credits, an official high school transcript or proof of GED is required. *Standardized test results are not required.

Acceptance! When your application file is complete, it will be reviewed by the admission committee and you will be notified of entrance status.
Schedule Advising Appointment: Once admitted, you may schedule to meet with your Academic & Career Advisor who will review your degree plan, discuss orientation steps, the CUAA student portal, and assist with registering for classes.
Fill out application for Uncommon Scholarship if you qualify.
Professor
Phone: (262) 243-4412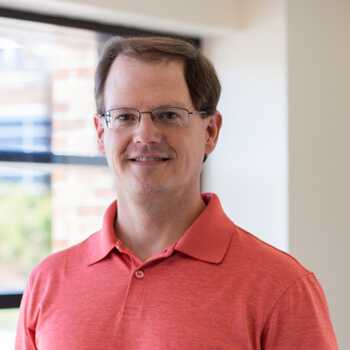 ---
Education
Ph D - History of Biblical Interpretation , Hebrew Union College (2010)
---
Contributions
Soenksen, J. (2013). "Interpreting the Speaker of the Text: Homeric Scholarship and the Fathers and Luther on Psalms." Ad Fontes Witebergenses .
---
Presentations
Soenksen, J. (2022). Now and Then: Luther's Critique of Jewish and Traditional Christian Exegesis in His Minor Prophets Lectures . Paper. Sixteenth Century Studies Conference . Minneapolis.
Soenksen, J. (2022). The Mountain and the Messiah: Modern and Patristic Exegesis of Micah 4:1—4 and 5:2—4 (MT 5:1—3). Paper. Concordia Seminary Theological Symposium. St. Louis .
Questions? We're here to help