More than just books 
The bookstore. We call it The Egg. Because this is the place where you'll hatch your college career. But we've got more than just books. In fact, there's probably as much CUAA swag in the bookstore as there are books. You want to sport red, we've got it. Hoodies, polos, tees, pullovers, shorts, and sweats, of course. But also water bottles, coffee mugs, umbrellas, blankets, I.D. lanyards. You might even find a plush Cardinal egg if you're lucky. You get the idea. So swing by, and amp up your school pride by a few degrees. Because, be honest: Who couldn't use a little more swag in their life?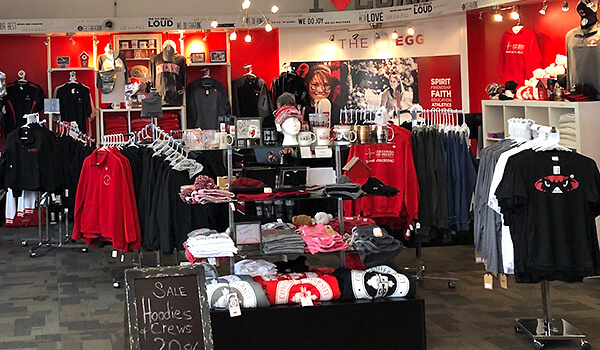 Store Hours
Monday - Friday
11:00 am - 4:00 pm
Contact Us
Email us at The.Egg@cuaa.edu or call 734-995-7395 to order hats, shirts, mugs and other Ann Arbor products. We deliver anywhere!
Location
The Concordia Egg is located in the Student Union, next the Nest Cafe on the campus of Concordia University Ann Arbor.